Facebook is a growing social media platform with new updates coming now and then. Still, people use a lot of Facebook but many are new to changing their group name on Facebook. We create groups to discuss a certain subject and share opinions.
Changing the group name on Facebook is as easy as creating a group of like-minded individuals. Today, we will explain in this article how to change group name on Facebook. The method is pretty simple so sit tight.
How to Change Group Name on Facebook Through Browser?
If you have your Facebook account logged in on Chrome then read ahead instructions to get the name changed:
Afterwards, open one of your groups from the "Groups you manage" option at the same left sidebar.
Now in your group, you need to scroll down to find "Group settings" at the left side menu.
Lastly, click on the "Name and description" pencil button to edit the Name of your group.
How to Edit Group Name on Facebook With Android/iPhone?
We know how to change group name on Facebook using a web browser but what about editing group name on Facebook using a Android/iPhone? Well, let's explore the interesting steps:
On your Facebook home screen on your mobile screen, click on the three horizontal lines to open the new menu.
Tap on the "Groups" button to explore the groups you reside in.
Now click on "Your Group" at the top.
Choose one of the groups you manage. Afterwards, tap on the shield with a star sign at the top-right.
Scroll down, find, and click on the "Group settings" option.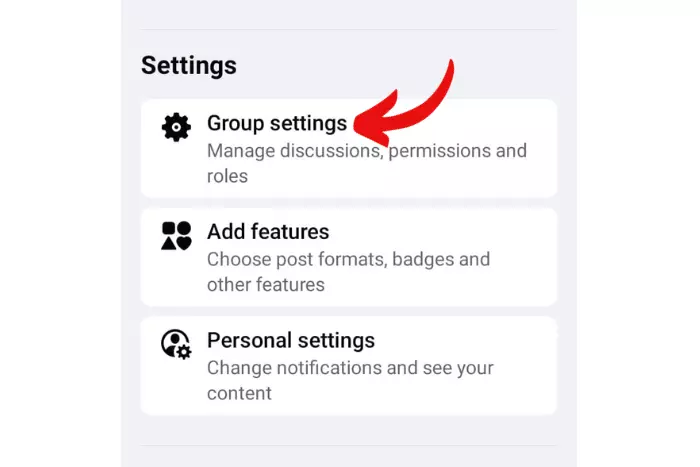 Finally, tap on the "Name and description" option.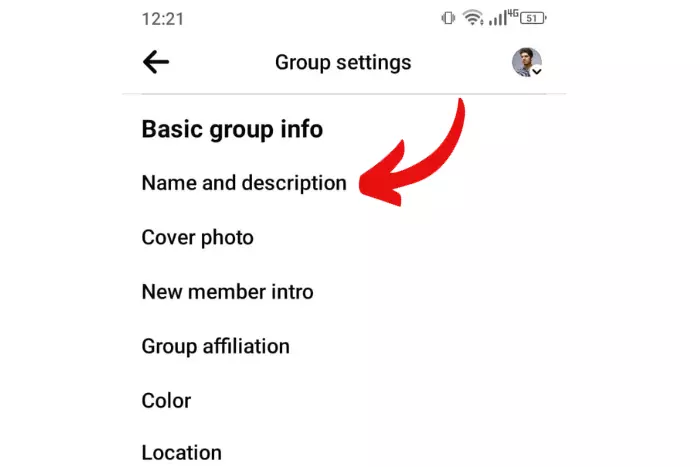 Simply change Facebook group name now.
FAQs
Why Does Facebook Group Name Matters So Much?
It is important to have an attractive and relevant group name. Otherwise, you won't be able to have more people joining it. A group name matters because it is the first thing that people read before joining.
You may want to change group name on Facebook because the culture of your group has significantly changed. Changing its name could very well drive more traffic as per by trend.
When Do I Need to Change My Group's Name?
Groups are of different sorts, some groups where people only share inspirational stuff, and somewhere people start a discussion. Discussions are said to increase engagement rate more rapidly and for good.
You can change your group's name slightly to emphasize what you would like people to be discussing more often. You can also change the group's name if the audience has evolved and if their interest has shifted to a different topic.
For example, certain groups change their names when an update arrives. If you have a group made on a product like a video game or some skincare related, then you can change the name by adding a new updated version name in it.
You can also change the cover of your group when a new product launches. And in the bracket, you can the name of the product when editing the name.
Can a Facebook Group Moderator Change the Name of the Group?
No, moderators cannot most certainly change the name of the group. Because they are made moderators to only moderate the group and look for any explicit posts or identify bad behaviour. However, moderators can make someone else a moderator as well.
So moderators do not have permission to change the name of the group because they are only there to keep check on the group. They also work on increasing the group's engagement by interacting with the group members.
The Bottom-Line
In this article, we have elaborated on how you can pretty easily change your group's name on Facebook. Well, all you have to do is go to the group you manage and move to the group settings, and there you can find the golden option to change the name and description of your group.
We have also talked about why one should change the name of the group and when one should change the name. Many factors are depending upon the change of the name. Certain updates and shifts of interest of your members can also become the cause of bringing a new change.
Lastly, we talked about why a moderator cannot change a group's name. Well, because the moderator is only the look guys. They keep the group safe from people violating the rules and work on improving the group's engagement. I hope you loved the steps we mentioned. Thanks for reading!