Today we will study how to be famous on Instagram. Well, as compared to other social media sites, Instagram boasts 800 million monthly active users. Instagram also has the greatest interaction ratio of all the channels.
Companies are flocking to Instagram to work with influencers. Because of the platform's high interaction rate. Do you want to increase your Instagram following or establish yourself as an Instagram influencer?
How to Become Famous on Instagram?
Are you working on developing a brand and elevating your Instagram account? We'll share some tips on how to get started and grow your audience. And afterward, develop a successful social media brand strategy. Let's explore the main points to become famous on Instagram.
Decide On A Niche And A Lovely Name
When you begin your Instagram journey, the first step is to define your specialty. Selecting a specialty will assist you in determining the type of material you will publish. So make sure to keep that in mind while you post for your followers.
This can also help you determine the best hashtags to use. When using your account, using hashtags is the most effective strategy to promote yourself on Instagram.
Your specialty can be anything. Like traveling, playing sports, or it could be something completely different. After you've selected your niche, you can move to the following phase:
Establish Your Aesthetic:
Take a look at the most famous influencers' Instagram accounts. You'll realize one thing: they all have a consistent aesthetic. Certain influencers consistently share photographs in vibrant, uplifting hues with warm undertones.
Others prefer a clean and clear design with photographs that feature cool undertones Likewise, you should determine the aesthetic you wish to retain. However, ensure that it fits your niche and personality.
Your aesthetic should be defined very well. In such a way that it immediately attracts any user who sees your profile. It can demonstrate to prospective followers that you are committed and consistent.
It lends your account a professional aspect. And may appeal to marketers on the lookout for potential influencers.
Focus on Producing Original Content:
Out of many, one of the ways to become Instagram famous is by focusing on creating Original content. It matters a lot. When you produce quality content, your audience is more likely to react.
Originality is everything to become IG famous. It is your original thought that separates you from the crowd. Afterwards, people start seeing you in the spotlight. Your uniqueness attracts them and makes them come again and again to your post.
So get Instagram famous, and post content that is original as your first priority. Only then you will be able to get IG famed. Each famous person you come across on Instagram would have a theme and a personality of his own.
You can do that too, by crafting content that nobody has crafted before. And that can also engage your audience. Originality will always make you stand out from the crowd. And it plays important role to be famous on Instagram.
Recognize The Importance Of Hashtags:
Did you know that an Instagram post with one hashtag generates an average of 13% more audience? Especially, than the one that does not include any hashtags? Hashtags are important to Instagram's plan for organic development.
Hashtags might assist you in contacting your intended audience. Because of this, everyone's posts must include 5 – 10 relevant Hashtags. Instagram supports up to 30 hashtags per post. But we advocate using fewer high-quality hashtags. Ten to fifteen hashtags are sufficient.
Additionally, include trending and popular hashtags in your content. As they'll help you rank for that particular hashtag, resulting in higher interaction.
Engage With Your Followers:
Any social network must remain active and engage with the audience. Engagement involves liking other people's photos and videos. And even reacting to all comments, and sharing images. Additionally, you can utilize our Instagram Auto Liker feature to increase your interaction and follower count.
There is no more powerful kind of marketing than word-of-mouth advertising. Make a point of responding to your followers' questions. Expressing gratitude for their company, and conveying the sense that you are one with them. These are the most effective methods for rapidly increasing your followers and engagement.
Post Comment Under the Post of Your Followers:
Here is another step to learning how to become IG famous. You can also become popular on Instagram by interacting with some of your audience. Post an interesting and honest comment under the posts of your followers. Comments hold value and you will most likely get a lot of heart reactions for it.
A follower of yours who has fewer followers than you would be pleased to see your comment. Moreover, they will think highly of you and can become your loyal fans. Leaving healthy honest thoughts under someone's post is a beautiful gesture.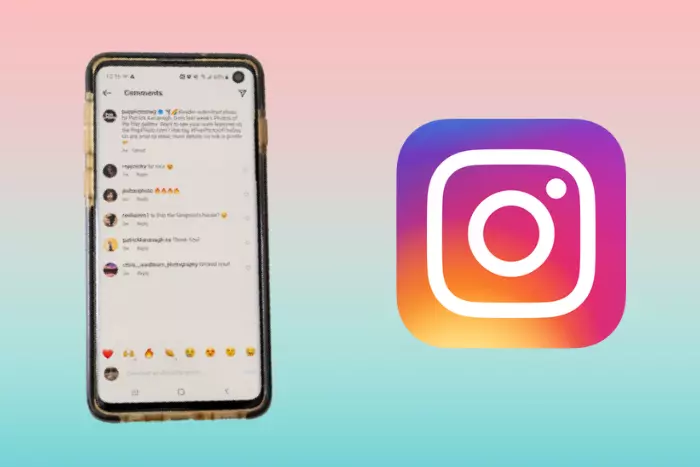 In addition, this causes a lot more interaction between you and your audience. In return, you will get followed more often. At the start, it is a give-and-take game. It is like karma. If you won't give, it won't come back either.
So always comment in order to receive comments. This is just another fastest way to get famous on Instagram.
Be Consistent In Posting:
Unlike other social networks, Instagram doesn't penalize users for exceeding the recommended frequency. For example, if you publish multiple posts daily on Facebook, every other post will have a significantly reduced engagement rate.
Whereas Instagram maintains a constant level of engagement regardless of the number of posts. However, consistency is critical. Maintain a consistent publication schedule. If you're posting three times a day, it's critical to maintain consistency. Otherwise, you're simply spamming one day and posting in a normal manner the next.
It is recommended to not post too many times. So try not to post too frequently.
Only Post Once a Day For Enhanced Engagement Rate:
Yes, you heard it right. It actually works and I'll tell you exactly how effectively. Let me explain how to be Instagram famous. Well, when you post two or more times a day, it gets harder for your audience to keep track of your posts. And get's hard to become IG famous.
They may like one post more than the other, and you would be able to collect fewer likes. So focusing on quality over quantity is the best way to move toward fame. Because this allows for easy engagement and impressions.
When people are scrolling through Instagram, many posts show up and when they see multiple posts from the same person, they could get annoyed. So posting multiple times a day is not the solution to becoming famous as hell.
Post at the Same Time You Posted Before:
Are you looking forward to becoming an influencer in 2023 on IG? This is your time! Let's talk about how to be famous on Instagram by posting at the same time you posted before. Well, timing matters a lot.
Especially, if you want to become most famous on Instagram. Timing plays an important role when it comes to a high engagement rate. For example, if you post at a random time, you won't be able to attract a certain audience.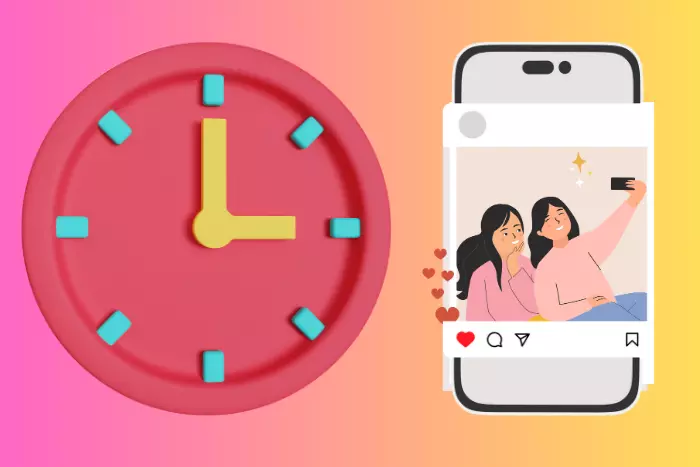 So posting times matter and you need to post at the perfect time. More importantly, when your followers are most active. In order to find that out, you need to first experiment by posting at different times. So if you see that at a certain time, you get more likes then start posting at that same time.
So when you start posting at the exact time you always posted, it will allow your audience to keep track of you. They'll know exactly when you become active, and they may wait for you. So avoid posting at random times and choose the one that suits you and your audience alike.
Host An Instagram Contest Or Giveaway:
Host an Instagram contest or giveaway to increase your follower base. A simple strategy to increase engagement is to host giveaways and contests. And even promotions that offer discounts and rewards to your users.
This way, your follower count will grow. And you'll also receive more comments and likes. Instagram contests are most effective when held on a weekly or monthly basis. Instagram contests provide you with an opportunity to thank your fans.
It's a critical method for achieving Instagram Fame. Additionally, you can utilize it to your advantage to get followers.
Don't Overlook To Include A Call-To-Action:
Lastly, each post should have a call to action. Bear in mind that Instagram is not a broadcasting medium, but rather a place for discourse. It's where you may meet like-minded people and create lasting friendships.
Therefore, it's critical that you also direct your followers on what to do next. If you want to increase interaction on your posts, you must add a CTA that clearly states what followers must do.
Encourage them to respond in the comments by posing a thought-provoking issue. You may ask them to incorporate the unique hashtag you've created into their posts.
Alternatively, you could convince them to visit the link in your bio. In any case, give your followers a clear path. An increase in involvement may boost your posts' prominence. Additionally, improved visibility increases your chances of attracting new followers.
Final Remarks
These strategies will assist you in establishing your Instagram stardom within weeks. If you follow them religiously and remain focused on your goal, they will assist you in achieving that goal. However, simply following one or two stages may not be sufficient to garner the type of following you desire.