Today we'll learn how to get verified on TikTok. Let me tell you that TikTok is something to be taken seriously. Because for a long time, public figures were as someone who belonged to Hollywood. But now anyone can be called a public figure since these new social media apps came.
As for the Hollywood stars, they would take years to establish themselves in TV and movies. Nowadays, anyone can become a start in a matter of days, mainly if one starts to get used to TikTok.
This social media and video streaming platform has over one billion monthly users. And several people with verified profiles. So if you are wondering how can I get verified on TikTok, you need to read ahead.
What is a Blue Checkmark on TikTok?
A blue checkmark is a badge that is given to you until you reach a certain audience. And when you become more popular. So the blue badge helps you build trust with your audience. And highlights you as a top content creator on TikTok. This is how you are easily identified as a trustworthy TikToker within your community.
How many followers are required to get verified?
TikTok is like any other platform where you look for the TikTok Verified symbol. It also has a clear verification process. There are also no direct thresholds to hit to get verified on TikTok automatically.
Also, some accounts on TikTok have thousands of followers but no blue checkmarks. TikTok is an application that uses its own verification method. Which is different when compared side by side with other platforms.
In general, staff seeks out and marks checkmarks to the users with a high engagement rate. And to the ones who are most popular and have high-quality content.
Still, there are some essential data points that TikTok looks for. Those data points may help your case. So, let's move ahead to look at how you can verify your TikTok account:
How To Get Verified on TikTok in some simple steps
TikTok does not offer you shortcuts for account verification. Unless you gain a certain number of TikTok followers. The followers that also engage with your account.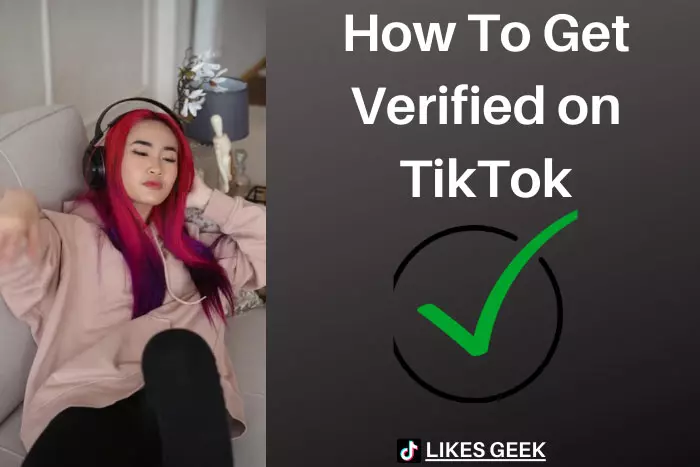 Here are the tips to help you get noticed and to get verified on TikTok:
Step#1: Figure out your niche and keep producing something new
Bringing any business online takes hard work and authenticity. Only then you will be able to get published on the platform. Once people start recognizing you for something, it then becomes easy to attract them.
So create niche-specific content, and grow your following on the channel. This is why you should start developing compelling content. More importantly, always remember to keep your foot on the pedal.
Overall, it helps you keep up with the latest TikTok challenges and the related trending hashtags. Furthermore, it is a proven fact that most users of TikTok like brands that take part in TikTok trends.
Step#2: Visit Your Competitors and See What They Are Doing
Visiting your competitors is the best way to find out what you should be doing better. Looking at the competitors gives you a rough idea of what works for you. However, not everything works for everybody.
While you go through your competitor's TikTok page, you may find many creative video entries. Afterward, when you read the comments, you will get more ideas about what will work for you.
Step#3: Keep Your Content Authentic and Original
Getting verified on TikTok is not an easy game. It is best to be authentic and real first. This means you need to be original all the time. Because you can get copy strikes which will make it harder for you to get verified.
Make sure to use your own creativity and give an original touch to your TikTok videos. Originality is something that makes you unique. You develop a personality that is not only original but inviting to your audience.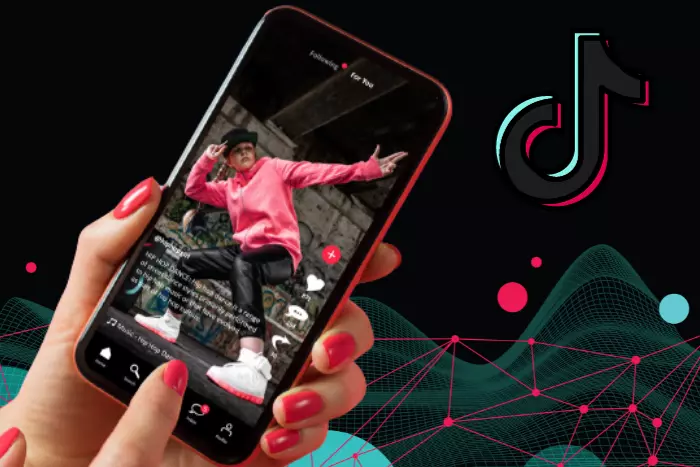 Become inviting with your original authentic personality. If you show your real self to your TikTok community, you will be able to get viral and verified more easily. And what's a better way to apply for verification than getting viral through creative video?
It is simply about being genuinely creative. Because creativity always attracts attention.
Step#4: Get Featured In The Media
Let me tell you that the TV you watch is still relevant. But you can also collaborate with other creators to get featured in their videos. TikTok can help you get featured in a newspaper or a magazine, or maybe on the television and radio too.
Showing up online digital posts with YouTube clips and podcasts is also an excellent way to engage. And market your message to your desired audiences.
These magazines and marketing channels look for good content to air. It is a great chance for the TikTok stars. And it increases your chances every other day.
Step#5: Get Verified On Another Social Media Channel
Social media channels, like Twitter, and Facebook allow you to apply for verification. Even Instagram too. However, it does not mean that it is necessarily easy to get verified on all these channels, but yes, it is much more straightforward.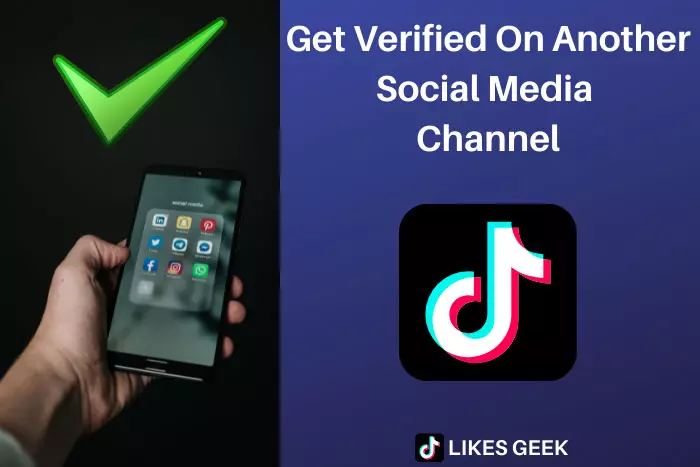 Each social media channel you use has its own set of requirements that they consider in users to meet to get verified, such as:
Twitter has recently updated its new criteria for account verification. According to the new rules and terms, all the eligible accounts must fall under one of the given six categories. The platform has also mentioned that it will open up the new rules later in 2022.
Instagram is relatively a difficult nut to crack. However, it will not only verify accounts that have an excellent chance of being impersonated.
If we talk about Facebook, it prefers to verify the users who are professional and the ones with official representations of the brands.
However, getting verified and getting a checkmark on any of these social sites will help a lot for a long way. This is because it lets TikTok know that you are the person with a real cachet on the internet.
Moreover, you can also connect such accounts to our TikTok account as well so people can get to know more about your activities and appreciate them. So, let this verification process get rolling!
Step#6: Go Viral
This is the step that might sound obvious. However, most of the TikTok accounts have at least one main viral explosion before they can verify their accounts.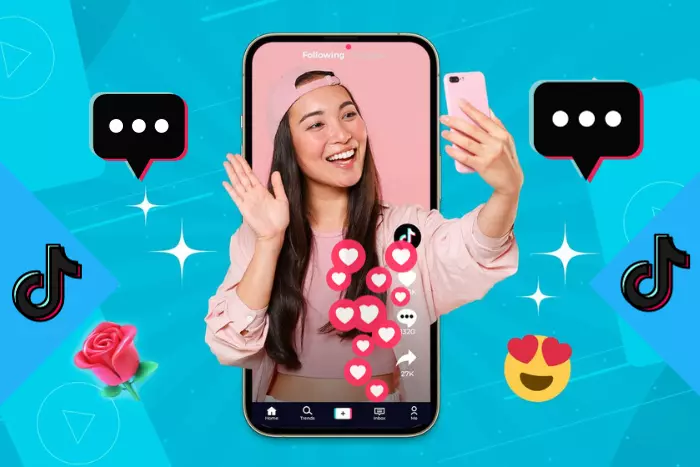 So, getting on the platform's "For You" page could also significantly boost your viewership. Additionally, it will put your followers on your TikTok account radar.
Step#7: Strictly Follow TikTok's Community Guidelines
Like any other community platform, TikTok also has some guidelines that you should follow. It is important to not get restricted by TikTok if you want to get verified on TikTok. So act like a responsible individual when using TikTok and do not break any rules.
Because whenever someone engages in hate speech or bullies someone, it lowers their chances of getting verified. So better read TikTok's rule book before entering. To not violate any rule even by accident.
Three Amazing Benefits of TikTok's Blue Checkmark and Popularity
Instant Recognition
Yes, you get instantly recognized by people in your community. Only big celebrity people have blue checkmarks on their accounts. So having this verification badge on your account is a privilege.
Influence
If you are someone who built your TikTok account on an original idea. It will be greatly beneficial. Since you will be able to influence anyone through your videos. People may start sharing your videos with others or put you in their videos.
Having a TikTok blue checkmark can make people follow you and do what you do. You can also be able to inspire the new creators.
More Opportunities
With a TikTok blue badge and popularity at hand, you will be able to get big opportunities. Like a chance to collaborate with other big artists with a blue checkmark as well. This is one of the many benefits of being famous on TikTok.
Final Thoughts
In this article, we have studied the simple steps that you can follow to learn how to get verified on TikTok. And get viral. So we talked about that how important is it to first choose your niche and work on it. Then we discussed, why should you visit the competitor's TikTok account.
Analyzing competitor's marketing tricks can give us a rough idea of what we must not miss and work on. Next, we need to keep our content as original as possible. Because in order to get verified on TikTok, it is important not to have copied content on your TikTok app.
Furthermore, you need to get featured in media, and get verified on another social media platform, and getting viral is the best way. Thanks for reading!