Instagram can be an incredibly useful tool for you to build a reputable brand. More importantly to increase the brand awareness of your company. To properly grow on Instagram, it is important to know how to increase Instagram engagement in 2023.
There are many strategies and methods for marketing your services. Or market your brand on Instagram. However, to do that, you must have a clear understanding of how the engagement mechanics work.
What is the Engagement Rate and How to Increase Engagement on Instagram?
Couldn't wrap your head around how to increase engagement on Instagram?
Well, let's first talk about engagement rate and its purpose. Perhaps you've heard of the term "engagement rate" being used in the context of social media analytics. But do you truly understand what that refers to?
Well, the engagement rate is simply the metric of how many people reacted to your content from the total number of views. For example, if you have attained 100 views on an Instagram post or reels and 10 people liked your post and 10 commented then the total engagement ratio will be (20/100)*100 = 20%.
And Instagram is no exception. It takes into account various forms of user activity. Such as likes, comments, views and shares. Although, it is hard for any end user to grasp how the algorithm works properly. Including the site views and metrics but it is not impossible.
The engagement rate can be increased by staying active and consistent on your Instagram account. Read ahead for a detailed answer to this:
How to Increase Instagram Engagement in 2023?
People perceive your brand's relevance or social authority. Brands are known to recruit influencers based on their engagement rate. So this metric cannot be ignored.
Try incorporating these points into your social media fame strategy so that more people engage with your content. Here are the important steps to follow:
Build your brand
There are a few actions you can take to optimize your content for your brand. What is important is that there is a sense of consistency in brand content and style guidelines.
Try to choose an Instagram username that is easy to memorize. Also, it's better if your visual content follows a consistent format.
Recognize your audience
You can't create content for a certain audience without knowing who that is. Understanding your audience's needs and demands is the first step to business success.
Create personas for your audience as a strategy. And optimize content for your specific needs. And based on the resulting statistics. Can even adjust your personas accordingly.
Your social media personality attracts the most. You can try storytelling, and add humour to your tone. It will help you build a unique personality. Which will surely earn you your audience.
Post on a regular basis
Once you know what your audience loves, you should post regularly. How often you post on Instagram will depend on your niche. And your specific strategy. Yes, you heard it right, consistency is everything on social media.
Try to find a suitable posting schedule by using Instagram insights. To determine the best time to post. Once you do that, stick to that timing and post every day. So that your graph can never go down.
Moreover, do not forget to post on certain events like Christmas, Eid, and so on. It will give another layer of consistency to your personality.
Write engaging captions
Captions are a crucial aspect of your content. They greatly affect the engagement rate. A caption can make or break an Instagram post for an audience. While writing a caption for your post, be sure to keep the tone of your brand in mind. Moreover, what kind of audience your caption is intended for? Keep track of that as well.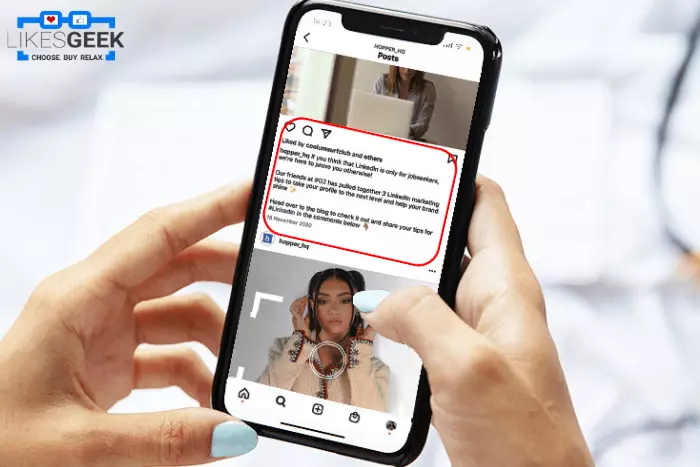 Long-form captions may also be used wisely for storytelling. And engaging your audience. If your Instagram Followers are more likely to interact with content that is entertaining to them. Entertainment is something that makes people happy, and people don't forget those who can make them feel happy.
Engage your followers
Don't be one of these accounts that only post and then log off. There is a lot to be gained by engaging with your followers now and then. Even a little effort is more likely to turn casual followers into brand fans. How? Well, if your interaction is genuine and heartwarming.
The easiest way to do this is by replying to the people who comment on your post. This is standard practice by many effective influencers. You can answer a question someone asked in the comments. Or thank someone who is showing appreciation for your business.
Create various forms of content
Instagram used to be a platform for only photos, but things have changed. The platform now supports videos, reels, and live streams. Content with variety in it is likely to catch people's attention.
Furthermore, videos are a highly powerful medium. Try using different mediums to take full advantage of your quality content. Certain types of content, such as sports highlights and food recipes, are much better suited to video form.
Use a Call to Action
It is simply an invitation to take some type of action. CTA (Call To Action) can be a text, a weblink, or a swiping action.
You can ask the users to take a certain action after they've viewed the post. This action will be determined by your brand's needs. You can ask them to check out certain items that are available for purchase by swiping up. Or ask them to simply leave a comment or like and share the post to raise your engagement level.
Track various statistics
When implementing various strategies to bring up your engagement, it is important to know what works, what does not help, and what does more harm than good. It's only possible to know this by carefully reviewing different statistics.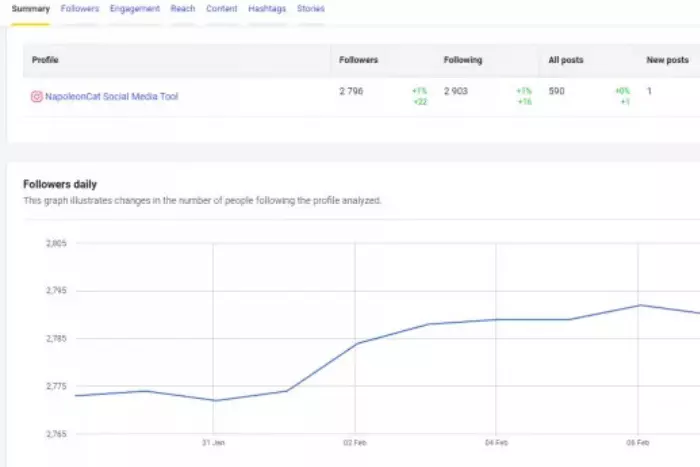 Calculate your engagement rate before using any of these steps, and you can recalculate after six months to compare the two figures.
FAQs
How to Measure Instagram Engagement?
To measure your Instagram engagement, you first need to convert your IG account from personal to business. Once you have made your account a business account, it will give you extra options to play around with.
For example, you can explore your professional dashboard on Insta. In the professional dashboard, you will be able to see all the insights. Along with a lot of features.
Why is my Engagement on Instagram so Low?
It is probably because you are not consistent, not original, and some other factors. Every factor affects your growth. So to increase your engagement on Instagram in 2023, you need to follow the steps we mentioned.
How to Get More Engagement on Instagram Business Page?
The same way you get engagement on your regular page. On a business page, your brand would be different. So talk about how your target audience can benefit from your services. Next, be consistent as we discussed, original, and keep engaging with your audience.
How to Reach the Right Audience on Instagram?
For that, you need to be niche-specific. Be aware of the audience in your niche. To use relevant hashtags and make posts that are designed to attract that specific audience of yours.
How to Get Engaging Followers on Instagram?
You need to go to the popular people's pages and send follow requests to the people commenting on their posts. So do not connect with someone who you saw a suggestion of. Instead, follow people under famous people's posts. Because they are the ones who engage more.
So afterward, they will likely follow you too and react to your posts too. More importantly, it is also a good idea to engage with your followers to get their attention. So always write honest and appreciative comments under their posts.
How Many Likes Should I Get With 100k Followers?
There is no one answer to that. Because it all depends on how consistent and committed you are. And how well you understand your audience. And how valuable your content is. You should focus on getting more active followers on Instagram because idle followers can decrease your engagement rate.
Summary
In this article, we have learned how to Increase Instagram engagement in 2023. We covered topics like what is engagement rate and the useful ways to increase it. Instagram engagement rate is a helpful metric for determining how your audience is responding to your content.
If your content is engaging, you'll know by the time people start to react. You can obtain valuable data from this metric that can help you better shape your Instagram strategy.