If you're tired of sending videos that look pixelated and grainy, our tutorial can help. We'll show you how to send videos without losing quality, so you can share your favorite moments with others in stunning detail. Say goodbye to low-quality video transfers and hello to crystal-clear visuals.
Uploading and sharing videos online can be slightly trickier compared to still images and photographs. Many people experience a loss of quality when sending videos, particularly for large files, as many services simply cannot handle high-quality videos. Most online applications (including) social media sites will attempt to compress the video to save space.

This will usually lower the quality, and in some cases, cause grainy video. Although this method works well for daily use where video quality is not important, it can be quite difficult to share videos online without losing quality.
There are some alternative services you can avail of. These will let you upload and share your videos without compressing them. For this, the service in question must be able to support transferring of large video files. Often you'll find that cloud services do a better job of this, as they can offer the added storage needed to store such large and high-quality video files. Let's explore your options for sending videos without losing quality.
Google Photos
If you already own a google account, the easiest way to share high-quality videos is to simply use the google photos app. Simply upload your videos to the Google Photos app. However, you must ensure the app settings are optimized for lossless quality.
Once your video has been uploaded, you can use the share button to send it to the recipient. Use their google email address to share a link they can use to access the video.
You may also set up google photos to automatically sync the picture and videos on your device. As long as the app settings allow for high-quality upload, your videos will not lower in quality when being shared. Syncing all your images and video to google photos also gives you the added benefit of accessing them from the cloud. So you need not worry about losing your video files if you misplace your device or experience a storage malfunction.
Although google photos are available for free, the free plan only offers 15 GB of storage. You can pay to switch to a premium plan and extend this limit.
Cloud Storage
Cloud storage services are immensely useful for saving your images and videos and sharing them without losing quality. You have many options when it comes to choosing a cloud storage provider, so you can find a service that meets your needs.
Some popular cloud storage services include one drive, Microsoft and Dropbox.
You can create an account with the cloud service of your choice. Upload your videos of choice to their platform, and then you may easily share them with others. Cloud services will not attempt to compress your video files or lower their quality. They will simply use up all the needed storage to share your video in its original quality.
Most cloud services offer a free plan of some sort, and you can switch to a paid plan if you wish to extend your storage limit. This may be necessary if you're sharing a large number of videos with high quality and large storage.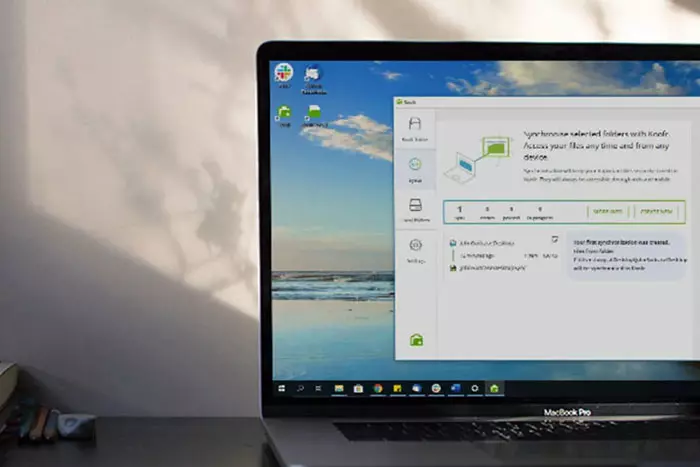 These services are also relatively secure compared to other 3rd parties services, so you need not worry about your private video files being deleted or lost.
Also, you are the one who gets to choose which receipt has access to which video files. The link you share with others will only grant them access to a specific file, while the rest of the data in your account will remain private.
Be sure to research the various features of these services. Each platform has its own quirks, so pick the service that meets your specific needs. Most popular cloud services are available for both desktop and mobile.
Email
Your email is one of the simplest ways to share files with others, and it can be used for video files as well. If you already have an email ID, you can share any file of your choice; although there may be a limit on the size of the file, you're able to upload.
The reason email is a great choice for sharing videos without losing quality is that it doesn't attempt to compress your video like social media sites. Email is an old-school method that is still viable for sharing high-quality videos.
All you really need is an email id from any email provider and the email address of the recipient of the video files.
To share a video through email, open up a new draft.
Enter the recipient's address and a relevant subject title.
Click the attachment option and choose all the video files you want to share.
Once your attachments have finished uploading, you can click send to share the email with the recipient.
The email they receive will contain videos of the same high quality without any compression. If the file size is too large to be uploaded, you can attempt to trim the video or switch to a different service that allows for larger video uploads.
Bluetooth
The most old-fashioned way to share video files directly is to use a Bluetooth connection. Although this option is only viable if your recipient is within 10 meters of you, it does allow for the transfer of video without losing quality.
You can safely transfer video files of any size by linking your devices via Bluetooth. However, this is an extremely tedious method of sharing high-quality video, as these files are quite large in size. A Bluetooth connection is quite slow compared to online and cloud services.
Final Thoughts
If the video file you wish to transfer is not too large, we recommend using an email address to attach and share the video. Your video will absolutely retain its quality and reach the recipient almost immediately. For larger files, we highly recommend availing of a cloud storage service.
You can manage several large video files using one account with a cloud service. What's more, is that you don't need to re-upload the same video file every time you wish to send it to a recipient. This makes it highly easy to back up your videos and share them seamlessly.