It's a fact that your Twitter event takes time according to its magnitude. Sometimes it may take numerous or sometimes a few days. Have you not noticed that? Then go to the past few events and examine the number of Tweets per second on your timeline.
If you have published more than six to seven thousand tweets per second then we are sure catchy and precious content will be hidden between these. Even it takes more work to search for the unique one.
As you know, Twitter is one of the social media sites which tries to update and renew itself with time, aiming to provide superior service to be the user's most-loved app. That's why in 2015, it introduced one of the appreciating "Twitter moments" features_ that allows it to manage long Twitter events in a specific place. Are you aware of that? If the answer is no then this weblog or blog is for you.
What are Twitter moments?
Basically, Twitter moments are the specific capture or collection of any event. Like a normal Tweets video, it can be embedded or linked, but it just shows you a particular scene that you decide for yourself that the audience must watch. The exciting thing is that you can publish moments with the cover photo. It can be of any type. For example, you can add the cover photo of your event logo, any chief guest, or yourself with exciting captions, introductions, and bio. It will be drastically intense the grace of the moments you want to share with the public.
The Twitter moments were not open for all in the beginning. Only Twitter and its editorial companions, such as Brandwatch, and Hootsuite, were allowed to use the Twitter Moments feature. Due to the continuous demand of numerous audiences, Twitter opened Twitter Moments" access to all its new to old users in 2016.
Being a Twitter user you can also compile specific events on Tweet with the Twitter moments feature. Now it depends upon you how you get the benefit or advantage of this incredible feature. However, it would be great if you utilize that feature for any campaign or any business marketing purpose.
Moreover, you can be nominated on the 'Todays Tab" if Twitter finds your Twitter moments to be the biggest ones. Also, these moments are parted into various categories according to audience interest.
How to get access or approach Twitter moments through Desktop?
It depends upon you whether you use "Twitter Moments" on mobile or any other system. However, on a Desktop, you can easily find Twitter moments with one tap. Learn that step by step.
At the primo step, you have to go to the "lightning bolt icon." You can find out that easily at the top left corner.
After tapping the "lightning bolt icon," you will reach the Twitter moments feed.
Here you can choose the moments categories. But remember you are just allowed to mix up or shuffle just five categories, for
example, music, fun, news, sports or entertainment, etc.
Now you can have access to the Twitter moments.
How to get access to Twitter moments through Mobile?
Do you know? You can easily access " Twitter Moment" via your mobile with just one tap on the search bar icon. Also, You can quickly shuffle the Twitter moments in various categories by going to the shuffle bar like news, sports, and entertainment which are most common in them. However, you can easily find other types below side.
Ongoing, you will see a few lines written on the Event, but when you press the more option, you can read the full bio or description.
In your mobile, you will find Twitter moments divided into two categories. You can read the most recent tweets related to the event in one category and the most famous and trending tweets in the other category.
If you like any of these (Twitter moments) and want to keep them in your mobile gallery, simply take a screenshot or copy the link to share with others. However, the screenshot option is easy to notice downward.
We can say that Twitter moments are helpful in finding out worthy content easily without scrolling for long for interesting topics. They are also helpful for the researcher and businesses to make more worthwhile discoveries besides relying on others' timelines.
We recommend that the desktop is the foremost and most appropriate way to learn how to make Twitter moments. It's because it's easy to customize and create Twitter moments on the desktop if you are a beginner. Also, you can only get access to Twitter moments but not create new ones because Twitter has yet to allow that feature.
How to create or generate Twitter moments on your own?
To create or generate a Twitter Moment, you need to first sign in or log in to your Twitter profile. Then follow these steps.
At the primo step, you are required to go to the" Twitter moment" in the main profile. For creating a personal moment tab on the "Moments icon.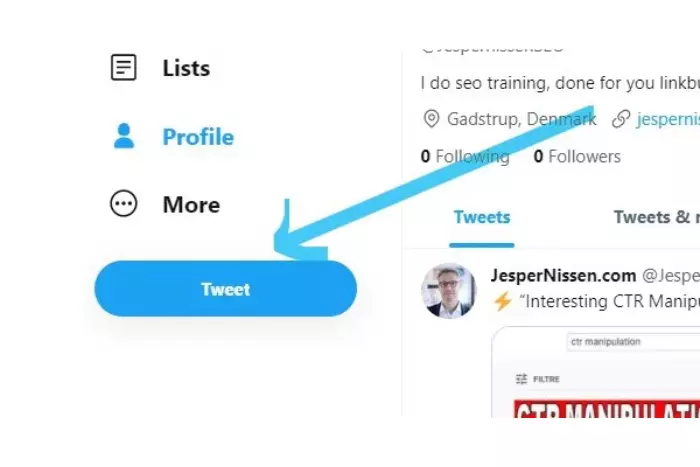 Now you have to click or tap on the "Create new Moment" icon. It can be clearly seen right above the main profile.
After that, you have to add or put the details like the title, cover photo, etc. You can keep the Title short of making it more impressive but try to include all the information in the description to satisfy and impress buyers.
Now you are ready to include or add content to the Twitter moments in various ways.
So we are wrapping up this weblog here. For more informative weblogs, visit our web page, www.LikesGeek.com.