Instagram CEO Adam Mosseri recently announced that the app would no longer function as a photo-sharing service until the summer of 2021. Since Instagram is mostly used for entertainment, the emphasis is shifting to video, he said.
This shift necessitates that small businesses use social media to establish and interact with their audience and create video content to keep up.
Developing video content is one thing, but what comes next? How do you determine if others are observing you or if your efforts are in vain?
This tutorial explains how to view Instagram video views.
Insights into who has seen your Instagram videos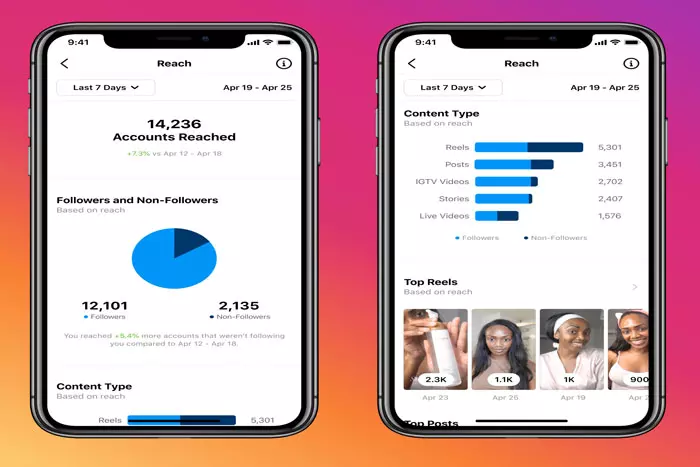 The Instagram app divides video content into three primary categories:
Stories
Reels
Video posts. (IGTV is not a feature anymore.)
First, we'll examine ordinary video postings and Reels. At this time, it's not able to identify every IG account that sees a video post or Reel. Moreover, Instagram does not release this information for two compelling reasons.
1. Information overabundance:
Videos and reels frequently receive hundreds, thousands, or even millions of views. Imagine how sluggish and unreliable the presentation of the list of persons would be in this case.
2. Privacy:
Many casual users view videos and Reels involuntarily because the algorithm delivered them without their permission. Users may not wish for their accounts to be associated with all videos they encounter.
You can still view your videos' views, likes, and comments.
You may access metrics through your profile and the Instagram insights page. You can easily see how many individuals have watched your videos or Reels by going to your profile and checking the stats.
View your profile from the IG homepage.
To examine the stats for your video posts, navigate to the new Video tab in your profile: You will be able to view the overall number of views for each of your videos from this page.
Follow the same procedure for Reels views, however for step 1, navigate to the Reels tab. If you wish to view all engagement numbers, you must navigate to the post insights area.
You need to use an IG business account or convert your personal account into a company profile before you can see post analytics (professional/creative).
Then, follow the steps below:
Visit the post you wish to view insights for and click the ellipsis symbol (Settings).
Click the View Insights option to navigate to the Insights panel.
Here, you can examine the video's total views, likes, comments, saves, shares, and reach.
The iPhone and Android interfaces may appear slightly different, but the button and label text should be the same.
Can You See Who Watched Your IG Video?
The apps described below are the most effective tools for viewing the profiles of
Instagram account
visitors.
If you properly follow the steps, you will not miss out on anything.
1. InstaMutual:
InstaMutual is a simple method to discover mutual Instagram friends. You may also check out who has been checking out your IG page. InstaMutual is also accessible on Android.
Steps To Take:
First, get InstaMutual by downloading it to your iOS device.
Enter your credentials to access your Instagram account.
You can see who has watched your IG videos and stories by clicking on "Settings" in the top menu bar after login in and then scrolling down to "Viewers."
2. Followers' Insight
Followers Insight is the greatest application for tracking Instagram stalkers. You can get this third-party program in the Google Play store, and it can be used to monitor who likes and comments on your social media content.
The Followers Insight application also provides the optimal time to upload your content.
This tool makes it simple to track individuals and discover who has viewed your content anonymously.
Additionally, by compiling all of your Instagram data, this app can display the most liked and commented posts to date.
Finding and installing Instagram is as easy as a search in the Google Play store and logging in with your Instagram credentials.
3. Who Watched My Instagram
Who viewed my Instagram is an excellent resource for identifying stalkers. This application displays the top ten most recent profile visits to your Instagram account. The app is updated hourly to reflect the most recent additions to the top list.
Upon login, the app will collect all of your IG data to provide you with precise statistics and will show you a list of people who have recently visited your Instagram page.
Downloading and using this program won't cost you a dime.
Who's watched my Instagram also shows who's watched your Instagram videos. The 'Secret Admirer' and 'Profile Stalkers' features of this software are also available to users.
Simply type "Who viewed my Instagram?" into Google to locate the app, and then enter your Instagram credentials when prompted to do so.
4. Insights for Instagram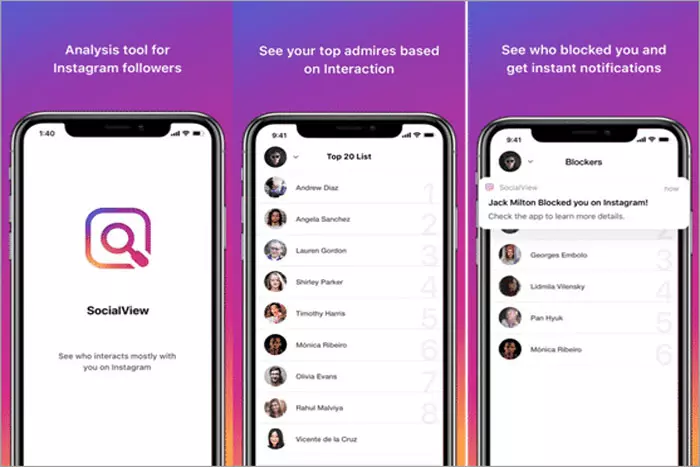 Insights for Instagram, commonly known as "Insights for Android," is a third-party program that allows you to browse the stories of others incognito.
This application provides analytics regarding your Instagram followers.
Step 1 of Instagram Insights reveals mutual followers who follow back, fans, and those who do not follow back.
The ability to download and re-share other stories is another feature of this software.
This application has the benefit you seek. This tool helps identify ghost followers, or individuals who have viewed your videos or stories but have not clicked the like button.
You need only install the 'Insights for Instagram' app initially.
These methods are sufficient to view the Instagram Stalkers list in every way conceivable. If you strictly adhere to the guide, you will not miss any.
However, some programs allow you to see your Instagram stories incognito. In this scenario, you should safeguard your Instagram account.
Getting there requires one final step, and here it is:
You may make your Instagram account secure by activating account privacy. Yes, this is the sole method for making an Instagram account private.