Are you the one who is looking to improve organic Instagram content for your business account? Are you also searching for an effective Instagram content marketing guide to implementing for your business to get the best results? If your answer is yes, this article will help you find out how to create, plan, and optimize your Instagram content for your business to get the most profitable results.
Set your goals for Instagram
Posting random content for your Instagram profile might don't work for your business. This is because creating and posting the right business content that can engage with the audience starts with identifying your goals and what you want to accomplish through your content. Let's have a look at some Instagram goals and see if how can you achieve them successfully:
Build a community: Analyze your audience to target and post compelling content that sounds genuine and enhances your clients' trust.
Grow your audience: Always post engaging content with Instagram hashtags that will ultimately help you expand your brand reach and gain more organic followers.
Enhance engagements: Create polls, ask questions, inspire your followers, and invite them to interact with your posts to get more likes and comments.
Drive your site traffic: Create compelling content that engages that encourages your followers to tap your bio or swipe up the stories you post in your account.
Get more sales: Set up Instagram Shopping or add a shopping link to your bio, helping you to promote your services and products in your posts and stories within your business account.
Review your marketing calendar
At this point, you understand what you have to achieve from your Instagram account, but you should actually post to reach that particular goal? Use the proper marketing calendar as a framework and make the notes of every event like this:
Offline or online events
New services and products launch
Seasonal discounts and sales
Celebrations and holidays
New content like eBooks, case studies, or blog posts.
Note all these events on your Instagram calendar and invest good time to come up with some goal-focused ideas for your effective marketing initiatives. Make sure you leave ample time for posting multiple contents leading up to the major events. A particular product launch may take up to warrant weeks of teasers rather than just posting a single post.
Decide the content themes for your Instagram business
Your company's marketing initiatives might inform one of your Instagram posts, but not each of them needs to focus on sales, products, or events. This is something that can make your followers tired of your constant pitches. So, how could you fill in the rest of your Instagram marketing calendar?
Decide some themes for your content posting that relates to your business. Add them to your Instagram calendar, and make sure to plug in multiple types of content throughout the month or week. Here are some of the content themes you may consider:
Add the testimonial proofs in your posts or stories that showcase your customers' love for your brand.
Behind-the-scenes content that helps your followers get to know more about your business.
Some educational posts that teach your audience new stuff every day
Polls, forms, and fill-in-the-blank posts that let your followers interact with your content
You may also post inspirational quotes that actually resonate with your targeted audience.
Analyze your audience on Instagram
There is no doubt that your Instagram account should be all about your business and services, and remember that your audience is the real star of the content you post over your profile. At the end of the day, you, of course, want your content to speak directly to your followers and urge them to interact, engage, click, and save your content to stay updated.
Here is the question that arises – how can you create the content your audience wants to see?
Always start it by analyzing your audience. Open your Instagram insights in your mobile app or Facebook Business Manager, and here you may navigate to audience analytics. Here is the point where you can see your followers' genders, location, and age ranges – all these stats will help you create more relevant content to interact with your potential audience.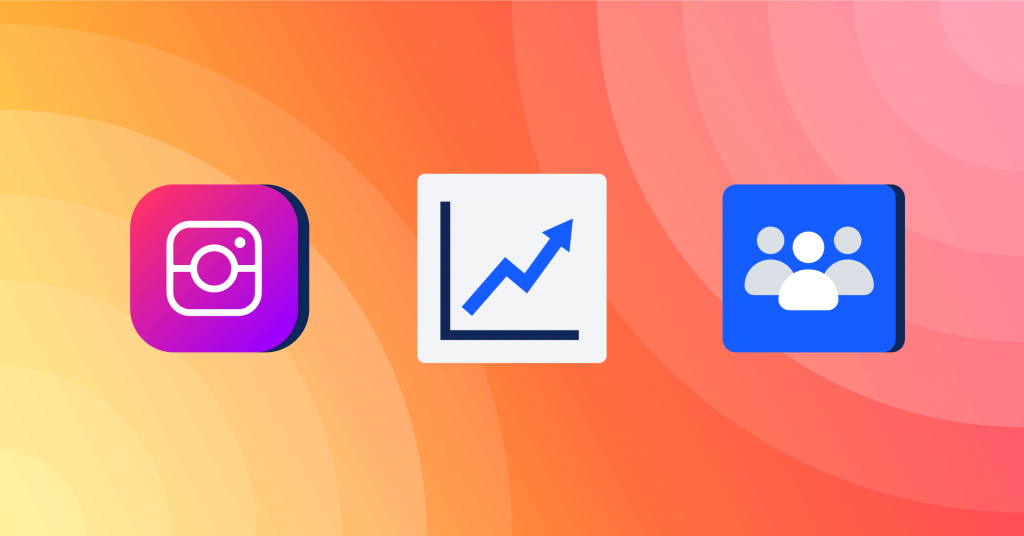 Take a very closer look at your audience in your Instagram insights. Get to know about the type of users who engage with your content the most. Readout these bios, check their followers, analyze the content if it's public, etc. All these things together will help you analyze your audience to target with your Instagram content.
Compelling Instagram captions
Technically, Instagram allows you to post pictures without mentioning any captions to them. But why should you waste this opportunity to make a statement or ask a question to your audience to encourage them to interact with you and take action?
Therefore, it is important to craft a compelling Instagram caption for your posts to clarify the point you want to say. Else, do you also want to share some tips, behind-the-scene glimpses, or show your audience how to use your products?
Then for this particular purpose, you need to use the style guide to get the language, format, and tone right. Now, you may also consider call-to-action (CTA) to improve your post to generate better results for your business. Here are some common CTAs:
Tape to shop with us.
Share your thoughts with us.
Give us our valuable feedback.
Tap to our bio link to browse more.
Swipe up to see more!
Always remember that there is no such defined Instagram post length. It all depends on what and how you say it to represent your brand to your followers. You may also experiment with different stuff to see if what works the best for you and your business.
Use hashtags
Before you post your Instagram content, ensure to add the final piece of the puzzle to the content you are about to post: hashtags. You can perfectly increase your post reach with the help of Instagram hashtags, letting you enhance your audience to get more engagement.
You may add up to 30 hashtags in your posts and a maximum of 10 hashtags in Instagram stories. However, you may test different numbers of trending hashtags to optimize your results. Regardless of the fact that how many hashtags you use, but it's good to use a mixture of different Instagram hashtag types, such as:
Campaign hashtags: It features a famous phrase that is relevant to your marketing campaign.
Branded hashtags: It includes your company name and slogan.
Event hashtags: They highlight seasonal events or holidays.
Viral hashtags: The most popular hashtags that expand your reach even more.
Location hashtags: It specifies your service area or business location.
Keyword or phrase hashtags: It describes what your post indicates.
You may mention hashtags anywhere, like in the comments, captions, or anywhere else. So, identify the type of content you post and add the most related hashtags that can bring audience and business, both for you in an effective manner.