Have you any idea you can take your career to the next level by getting verified on Instagram? Thus, the platform is now a hub for promoting your business or page, getting famous, earning money, and being an influencer. And when you get a coveted blue badge, you get an elegant worth that helps you to seek all the limelight in your industry. We understand you have many followers, but when you get a verified blue tag, people consider your page tested, trustworthy, scam-free, and worth following. Instagram verification gives social proof to the public they are following a testified brand or page. Even you will even see an organic boost in your page followers, comments, shares, Instasave and likes or comments likes, etc. Also, when people view others following the page, they naturally begin to follow your page. But keep one thing in mind, don't just focus on getting a blue tick on Instagram. Maintain your status and earn followers first through your best services and truth.
Further, when you get blue tick verification, you get access to premium features that are not accessible to the general account. However, if you need to learn how to get verified on Instagram, LikesGeek is here to help you with this informative blog. But prior to that, you must acknowledge what Insta verification or confirmation means. So let's start with that!
What does Instagram verification or confirmation mean?
Have you ever seen a blue tick mark on someone or a famous brand or public figure page? This blue checkmark represents account verification like this account is factual and indeed belongs to a genuine person. So Instagram verification means that Instagram itself has verified the account it belongs to the person or organization. It is not a rare thing that different social media forums like Tumblr have other verification signs or badges.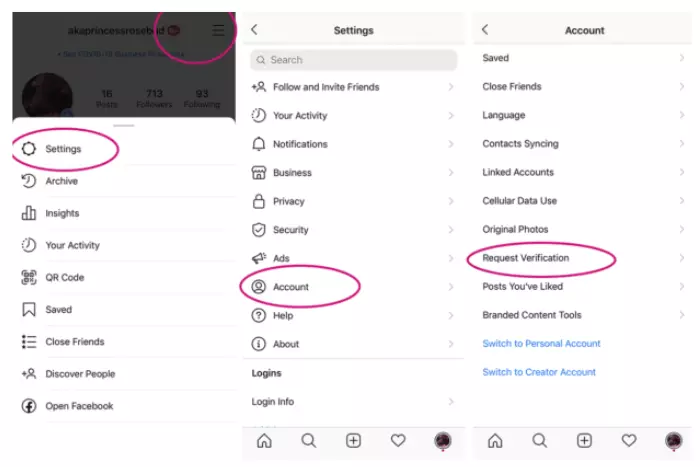 The basic theme of introducing this feature is to provide 100% surety to the public that the account is genuine because many scammers and fake people try to fool others by showing them others' names. But with blue mark verification, using other personality names is impossible because people can easily recognize which one is real or fake. Besides that, the Bluetick verification mark makes your Instagram search easy. Whenever you write that person, brand, or organization name, it begins to show at the top of the search bar.
Who can get verification or confirmation on the Instagram account?
It does not matter if you must be a famous star or brand to get verified on Instagram. Ordinary people's accounts can also get blue mark verification if they pass out all the mandatory requirements to get blue tick verification. But getting confirmation is problematic because it's challenging to pass all the requirements Instagram asks for. So, if you are willing to notify your Instagram account by Blumark, you must know the criteria and requirements to be eligible for verification. So let's understand first.
Adhere to Instagram Terms of Service and community guidelines:
It is the most vital part to get a blue mark verified on Instagram. Because even if you have millions of followers, you violate Instagram's terms of privacy in any term. You will never be considered eligible to get Blue Tick verification from Instagram. Also, your account can be temporarily banned or permanently disabled by Instagram. Therefore, we advise you to go to the Instagram terms or services and read them carefully so you can follow them and avoid mistakes.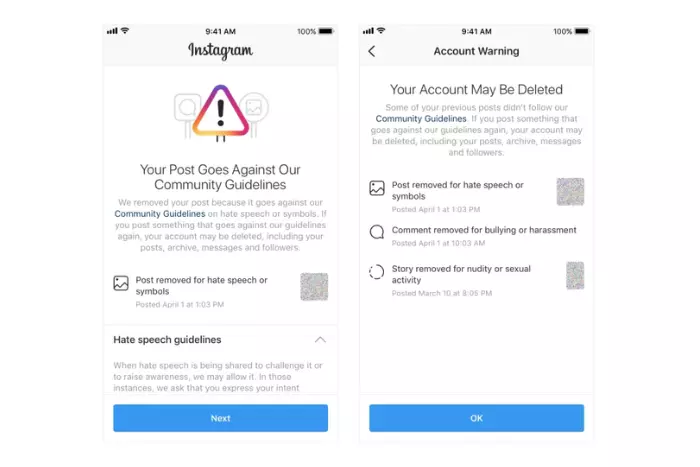 Show the real you: be realistic and honest:
You can't get Blue Tick verification with a fake identity, not because Instagram would not support that; also, it's illegal. Therefore, be indisputable so people identify your page with your real personality. Also, when will you apply for Instagram verification? Provide your accurate information. For example, try to spell your name accurately and choose the appropriate category. And please keep your legal documents. If any of these things prove you are informing wrong or not honest, your request will not pass or may be deleted forever.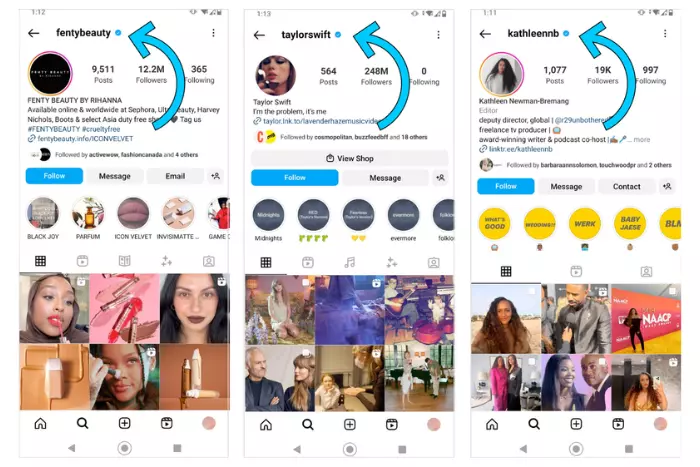 Optimize your Instagram bio:
Do you know? You are notified more when you optimize your bio. But not just optimize it but also write attractive and exciting things about you so the people impress more. Moreover, you will also impress the Instagram verification team.
Always upload excellent and informative content:
It is crucial to try to upload informative content which impresses people. For example, if you have recently organized an event or met with a famous personality, upload its press release, news, picture, and live stream on your page. The best trick is to google yourself. You will find out multiple things to share on your Instagram profile. Apart from that, use a good quality camera with a perfect resolution, colour contrast, shade, and pixels so it will look even more enchanting and elegant. Also, you know people keep an ear on everything. Only premium things can impress today's brand-conscious community. That's why I try to meet their requirements.
Conclusion:
It is not a fact that your hard work gets a reward on the first attempt. Sometimes you have to keep trying multiple times to meet your goal; in the end, you get rewarded. Therefore be motivated. It's okay if you get rejected on Instagram's first on the second attempt for Bluetick mark verification. Just update your strategies, do more hard work, be energetic, and apply again.
Now, It's time to end the article, and hope that it helped you. However, if you want to share your reviews, email us at [email protected]. Also, if you want to know " how to do anonymous questions on Instagram" or "how much Instagram pays for 1 million views, " many topics like these, reach up at www.LikesGeek.com.