Stories on Facebook are a fantastic way to interact with your friends on the platform beyond the information you share. They are especially useful for sharing updates on your daily life, such as a candid photo of yourself or a photo of your cat with your mom.
It's interesting to note that a Facebook story only displays photographs for five seconds, whereas videos display for twenty. In addition, you can feel more secure sharing personal information in a story rather than a post. That's because only the story creator can see the story's reactions and comments.
When you go Live on Fb, your video will show on your profile as "stories." Users often share several stories in a day, so it's reasonable that many of them would wish to revisit a story they shared in the past.
Now, the question is whether Facebook users can access previously posted stories. To get the solution to this question, read the following portion of our blog with caution.
What are Facebook Stories?
Facebook Stories can be described as brief, user-generated content that vanishes after 24 hours. Facebook's stories feature permits users to add customizable overlays to their photographs. Users can include stickers, music, and tag others.
Like Instagram, Facebook stories appear at the top of the user's news feed. To view a friend's Facebook story, simply click the friend's profile image. You may also leave a message responding to these stories.
How to See "Old Facebook Stories" Using Android and iOS?
Finding your past stories on Facebook is challenging. By design, the platform's "stories" are meant to be short-lived, with the default setting limiting their availability to just 24 hours. However, you are saved by Facebook's Archive feature!
You'll be delighted to know that Fb keeps the story archiving option enabled by default. Follow these instructions to see Facebook likes and stories on your phone using the archive feature.
1. Navigate the menu.
The Facebook mobile app features a "select menu" at the top. Tap the "three horizontal lines" on the top-right corner to open the menu. If you look up, you'll find a link that says "see your profile."
2. Click the "more" link.
Once you get to your profile page, you may access further settings by clicking the "three dots" in the upper-right corner. By selecting the "More" option, additional options will be displayed.
3. Select "Story Archives"
To see earlier stories, select the "story archive" option.
There are three dots in the top-right corner of the "story archive" menu. It gives you the option of saving stories or not. You can use the "enable" archives option to save every story you publish for later viewing.
How to See "Old Facebook Stories" Using Desktop?
It's practical to use the desktop version of Facebook if you're using it for work-related activities like blogging or business. Follow these instructions to access your old Facebook stories on your pc.
1. Log in and access "story archives."
You can access your past Facebook stories by logging in on your PC. When logged in, your profile page is accessible by clicking your "profile picture." You must click on "story archives" from the navigation bar located beneath your profile picture.
2. View old stories
Once you select the "story archive," your past stories will display in chronological order.
Note! You can only see stories using the procedure outlined above if you have "enabled" the story archive option. Click "settings" to activate or deactivate the feature.
What is Facebook's Archive Feature?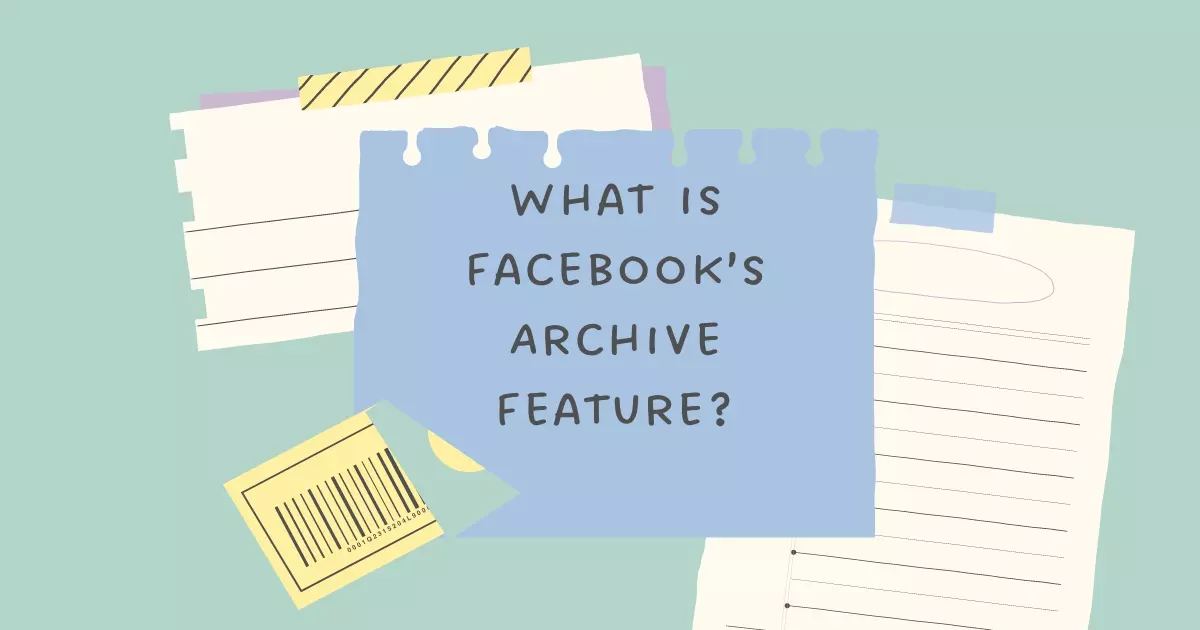 Facebook has released a new update that allows users to preserve their stories and posts as archives, much like Instagram's Archive feature. All user-posted stories, including those that have been removed, remain accessible in the archive. You can also see them after the expiration date, as they are automatically kept in archives. You can save the photographs and videos from an archived story to your phone gallery and re-share the story with your Facebook friends or other users. You may also build narrative highlights by selecting one or more old stories.
How to Determine if Facebook's Archived Story is Active?
All Facebook users have the option to archive their stories enabled by default. There is a possibility, though, that you disabled the button. You may check the status of the "Your Story" button by tapping the "settings" icon next to the "Your Story Archive." Here, you can adjust settings.
If the "Archive" option is disabled, all of your Facebook-posted stories will be removed from the account within 24hrs. These stories won't be saved anywhere.
Even if you enable the archive feature, you cannot recover the deleted stories. The option is valid just for future narratives. Archiving poses no privacy or security risks. Only you can view stories you've deleted.
How to View an Old Facebook Story of a Friend?
If you wish to view your friend's old narrative, you are unable to do so because Facebook does not offer this feature. However, you can visit your friend's Facebook profile to view older tales via story highlight.
Facebook users can curate a collection of memorable media from their previous stories using the story highlight feature.
How to View Previously Published Stories on Your Facebook Business Page
Facebook business pages contribute greatly to the enhancement of a firm, particularly if you employ narrative features for consumer interaction. To maintain track of previous stories, you can employ the strategy shown below:
Navigate to your Business Page.
Launch your page and select Publishing Tools from the bar at the top.
1. Tap "story archive."
You'll find a link to the story archive in the top-left corner of the page; click on it.
2. View the story.
Clicking on "Story Archive" will bring up a list of your past posts in chronological order; click on any of them to view them.
Facebook is a great place to connect with your target demographic, and the story function makes it easy to share bits and pieces of your daily life with your friends and family. Looking through old Facebook stories often helps us recall previously forgotten details. If you were unaware of how to view previous Facebook stories, you are now.
Hopefully, you've gained some useful knowledge about your Facebook stories from reading this blog. Please let us know your queries in the space below. We'll respond to your inquiry immediately.