It's a psychological fact that people always feel more confident, happy, and motivated when they get positive feedback on their work. Whether it's a small step or an enormous achievement, they always feel curious about other reviews' reactions and actions. That's why Facebook is the most-loved app in the world. Because it knows how to maintain its standard and worth according to people's psychology so they never feel bored, and also begin to love it more than before. You will always see Facebook making amendments and introducing something out of your thoughts. "Shared Your Post on Facebook" is one of them.
It lets you know who shared your content forward so you can learn about your content's worth and update which one is sharing it. If you are unaware of this fantastic feature, don't worry! LikesGeek is here to provide proper knowledge about this one of the most admiring features. But before that, you must know what the "Facebook shares feature actually is, so let's start:
What Facebook shares feature, actually is?
The Facebook share feature allows you or other people to share your or their posts with just one click. You can also say the" Facebook share feature" enables you to share others' content instantly without scrolling for other apps to download and copying the written post or picture to share on your Timeline.
It is advantageous for you in many ways. Let us elaborate!
The benefits of the Facebook sharing feature:
As you know, sharing memes, motivational quotes, videos, poetry, etc., on the Timeline is in fashion now. Almost 11 out of 15 individuals love to do that for entertainment or enjoyment. But when they share the content by copying or downloading it on their Timeline, it does not benefit them because most people have no idea from which page they shared the content.
But when they share your content on their Timeline through the Facebook share icon, almost all people who visit their Timeline can see your post with the logo. They can also reach your Facebook page with one click. In this way, your content gets an organic boost in views. Besides that, if anyone finds your page worth watching, they begin to follow it. This way, your post can get an organic boost in likes, followers, and comments.
Moreover, when your video gets a maximum number of shares, there is the possibility that it will go viral. And you know very well how viral content opens a magical door for new opportunities, popularity, and ranking, which is mandatory for the bright future of your Facebook page.
Apart from that, the Facebook algorithm reacts positively when a video gets the maximum share. As a result, your Facebook page and post get more promotion and are placed on top in search engines.
How can I check who shared my post on their Timeline?
As mentioned earlier, it always motivates and makes you happy to see who shared your post on Facebook. But most apps do not allow you to know about that. However, Facebook does, so you can know who shares your post on their Timeline and newsfeed in two ways. Firstly You can check who has shared your post through Facebook notifications. Whenever any activity happens on Facebook, it notifies you instantly.
So you will also get a notification whenever anyone Shared Your Post on Facebook. Secondly, It may happen that the notification may hide between the other notifications. If you don't want to waste your time searching for long, you can check Facebook shares through your Timeline.
How to check Facebook share notifications through my account?
If you need to observe how to examine notifications, it's okay. We will assist you. Just follow the most manageable steps one by one: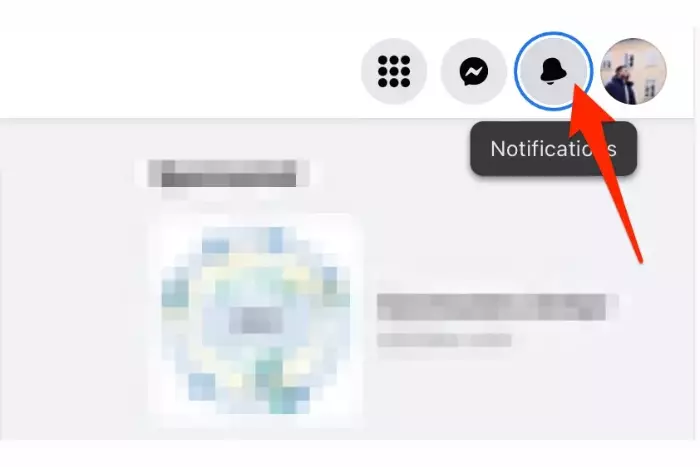 As always, sign in to your Facebook account through your secret code.
After that, go to the Timeline
Here you will get the bell notification icon. Simply tap it.
You will get a list of the previous and current notifications.
How to check Facebook shares via Timeline?
Do you know? Finding Facebook shares via Timeline is more manageable than seeing them through Facebook notifications. As we have mentioned earlier, the share notification may hide due to the high traffic of notifications. But it will not occur if you are checking through your Timeline. However, you can check Facebook shares through Timeline by adopting the following straightforward steps.
As always, sign in to your Facebook account through your secret code.
After that, go to the Facebook timeline.
Go to the post you want to check Facebook shares.
Here you will see the icon which shows showing the number of Shared Your Post on Facebook
Press it, and the shared people list will open, and you can read their names.
How can I check shares on someone else's posts?
To check someone else's post, firstly, you need to check whether its account is public or private. Because if the person's account is private and you are not his friend, you can't check shares on his post. It is only possible if you both make a Facebook friend. However, if the account is public, follow the instructions.
Repetitively sign in to your Facebook account through your hidden code.
Afterward, go to the search bar and write down that person's Facebook profile name to find his account.
Afterward, go to that person's Timeline and find the post to whom you are interested to see the Facebook shares.
Here you can glimpse the number of shares. (Note: to know the people's names, click on the icon, and the list will begin to show with the names.
Conclusion:
You don't need to be disheartened if your Facebook account has few or minimum shares. Take it as a new start to work more smartly and hard. So here the blogs end. We hope it proved fruitful for you. If you want to know about other Facebook or other app features, visit our website, www.LikesGeek.com. Have a wonderful day!