Social media allows users to keep up with current events and others' lives, yet it can be addictive and time-consuming. Fortunately, many social media platforms offer extensive customizing options today. You may modify settings to customize your experience, but with so many options at your disposal, it might be difficult to figure everything out. This post will demonstrate how to modify your Twitter timeline to display Tweets in real-time.
Social networking platforms have gotten increasingly adept at anticipating the type of material we wish to view. They're not always right, though. In addition, you might utilize a social media program for more than simply viewing the trending Tweets of your favorite celebs.
You may be curious as to why your Twitter timeline doesn't display tweets in reverse chronological order, with the latest tweets displayed first.
Probably because your timeline is set to "Home" mode, which prioritizes recommended tweets. Do you want to alter it? It's quite simple.
Configuring Twitter to display tweets in chronological order (as they occur) can be advantageous in numerous ways. It's helpful if you use Twitter to monitor the news and like real-time updates on your followers.
Why did Twitter no longer support chronological timelines?
Facebook and Instagram began giving up the posts you are most likely to want to view years ago. Take into account: If you have 1,000 Facebook friends, you do not want to see every single status update they make. Fb believes you don't care, so it utilizes an algorithm to prioritize the most relevant posts. However, what benefits Facebook may not always benefit Twitter. And it appears that Twitter is beginning to realize this.
In other words, Twitter is finally restoring the chronological timelines of its users.
How to watch tweets chronologically:
Any Twitter user on an iPhone, Android, or computer can return to the Twitter timeline before 2016.
Twitter mobile app:
Launch your Twitter mobile application.
Note: To undo this, tap the stars icon again and choose to Go home.
Twitter.com
Launch Twitter.com in your web browser.
Locate the star icon in the text box titled "What's happening?"
What does the option "display the most recent tweets" do?
Recently, Twitter revised its "display the most recent first" setting. Now, when this is activated, you will only see real-time tweets from people you follow. Previously, you would only see recommended and interesting tweets from people you follow. Occasionally, these tweets could be hours or days old, but Twitter believed they were still pertinent to you.
Why did Twitter change direction?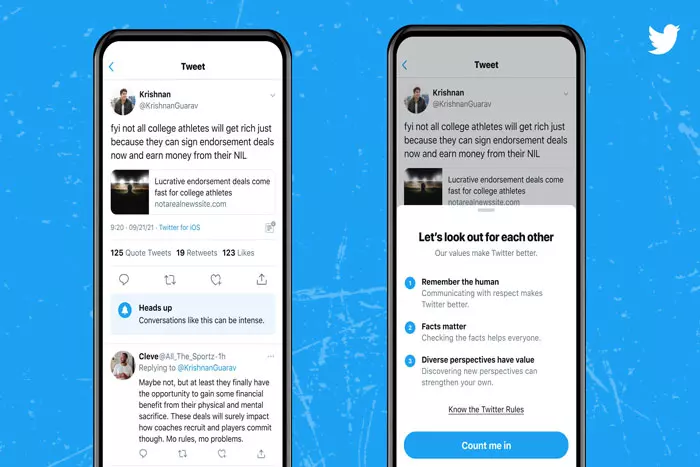 Twitter revealed in 2018 (through Twitter Support) that it has discovered new techniques to give you more control over your timeline. It discovered that displaying the most relevant and useful tweets first is "more relevant and useful"; but, it does not "always get this balance right." Therefore, it provides users with an easy option to toggle between a timeline of the most recent tweets and a timeline of the most relevant tweets.
How To View Tweets In Order Of Time:
You can select how you wish to view your timeline by modifying your settings so that it is always displayed according to your preferences.
To alter the algorithm for your timeline, hit the glitter icon in the upper right corner. If you are currently in Latest Tweets mode, clicking "Switch to Home" will transform your timeline into a collection of non-chronologically ordered recommended tweets.
If you are currently in Home mode, you will see the option to "Switch to Latest Tweets," which will display only tweets posted in real-time by your followers.
You can modify your settings at any moment, but once you select an option, your feed will always load in this manner by default. You may make these adjustments in both the mobile app and the browser version of Twitter.
If you continue to see Home and Latest in separate tabs, try refreshing or updating the app to ensure you have the most recent version.