It's undeniable that every business wants to spread swiftly. Therefore, you will always see businesses always furiously finding ways or platforms to introduce their services, company, and products as much as they can to seek all the limelight that no business can beat them up.
However, if you are one of them, your business must be on YouTube, one of the most popular, cost-effective, and most visited sites on social media. You will examine how your business will boost daily by adopting this social media marketing strategy.
Compared to Facebook, this world's second most popular and loved social media site has a nearly 75% visited ratio. However, Facebook, the top-loved site, has a 69% audience reach ratio. Therefore, your business or brand must be on the leading out site.
More than half of 75% of people visit this site daily. So tell us, isn't promoting your brand on YouTube fruitful? If that makes you think, you need to build your brand or business account on Youtube. Don't panic! It's not that hard, you are considering. It just needs constant work and little effort. But with this weblog, you will find it most accessible. So let's learn.
Eight most straightforward steps to create a YouTube channel:
To promote your business on Youtube, you must have your own channel on YouTube. For that, you are required to create a Google account. Although, if you already have a Gmail account, then it means you have a ready-made youtube channel. So, you don't need to learn or master how to create a Youtube or Yt brand account. However, if you are a beginner, create a Gmail account by visiting to Google. Important point: Your name and email address information is for initial access. They are not publicly linked to your account.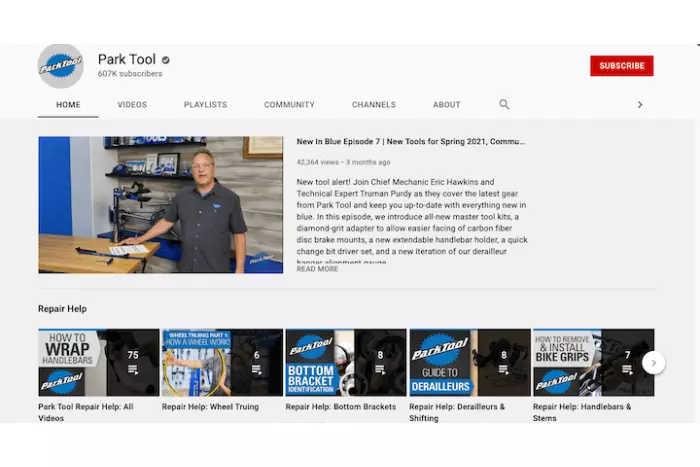 Now you need to tab or click the "create a channel" icon. For that, go to your Youtube or Youtube account page, available on your personal account.
After that, you need to click or tap the " Create" icon. But before or earlier that, you have to put or enter the brand's accurate name first.
Your brand account is live or public now. It's up to you. You can customise your channel and grant your channel access to multiple users.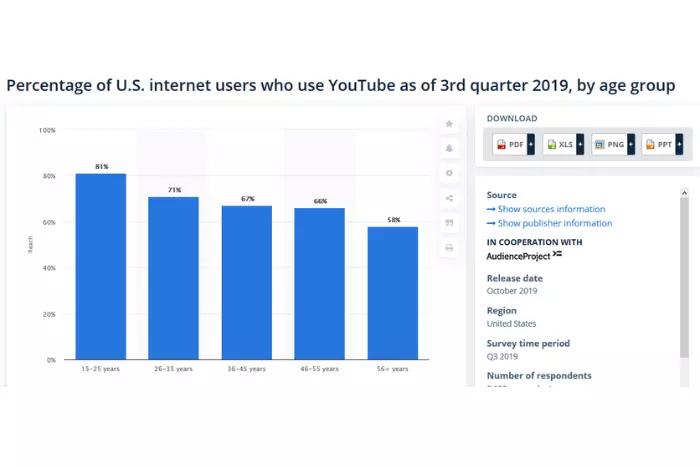 Ongoing, you need to match your brand with Your Youtube channel. For that, you are required to have access to edit your YouTube channel. For that, click or tab to " Customise channel."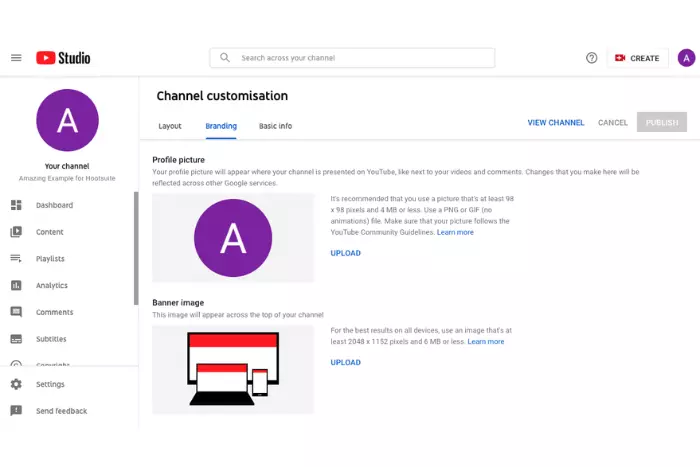 After clicking or pressing the Customise channel tab, you now have access to editing. Now customise your brand layout according to your preference. Also, carefully update the essential details and information related to your business or brand. In the description, you can write about your brand, theme, what you offer, region availability like where you can deliver, and also what type of languages are available. Besides that, you can explain about products and the sponsors you work with.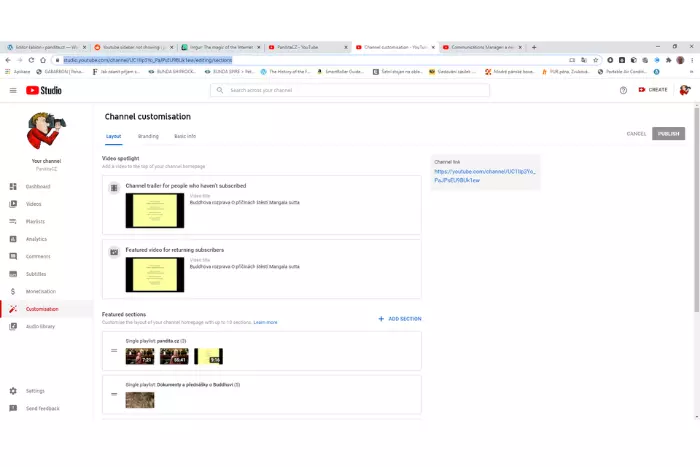 After customizing your channel, you now need to move toward Youtube or Yt Studio. It will help or assist you to get an idea or objective of your working partner or what you are working with. Now go to the holistic dashboard by going on the left side of your system or PC screen. You can also watch all your details like playlist or library, content, notifications, etc. However, if it's blank or empty, then don't worry so much, as you will upload your content. It will start filling.
Now you are prepared to upload your first video because you have totally set up your account. See, it was so effortless to create a brand or business channel on Youtube or Yt.
The dissimilarity between a brand and a regular YouTube or Youtube channel:
There is a minor dissimilarity between the brand or business and regular YouTube or Yt channels. Both have similar reach or access to almost all the Youtube or Yt features like channel wide-dash board or analytics etc.
However, your brand account has a few features unavailable on a regular Youtube account. For example, a business can't run smoothly without a partnership to boost the brainstorming factor. That's why Youtube or Yt allows business profiles to contribute to your work by partnering with multiple or various admins. But to keep your privacy, it allows one user to have a regular Youtube or Youtube account.
It may always raise a question in your mind should you really need to create video content besides writing blogs or informative papers related to your brand. The answer is that video content is swiftly getting popular in online marketing. You may not feel that now but you may agree with that in the future soon. Also you are not just spreading or promoting your business on Youtube or Yt. You will also earn once your channel gets monetized. ( Note: Click the link or URL or link to learn "how much does youtube pay for 4000 watch hours" and "how much do youtube shorts pay per view")
We are wrapping up our weblog here hoping that it helped sort out many of your queries about creating a brand or business account on YouTube or Youtube channel. For any amendment or feedback, you feel is mandatory, do write in the comment section or email us at john @ likesgeek.com.
Further, Learn about other Youtube or other social app features by visiting our website, www.LikesGeek.com. Keep visiting LikesGeek.