In this blog you can learn How to Create LinkedIn Account? Since its launch in 2003, LinkedIn has attracted hundreds of millions of users and continues to expand rapidly as the world's largest network. Its goal is to "connect the world's professionals for greater productivity and success.
LinkedIn is the premier online business directory. It allows users to make and maintain professional relationships, look for jobs, post resumes, and keep in touch with former and current colleagues.
Additionally, numerous businesses utilize LinkedIn's Talent Solutions, a product that enables a hiring manager or recruiter to locate job prospects using LinkedIn.
LinkedIn is a potent resource for expanding your professional network and exposing your company to prospective customers. Discover how to Create LinkedIn account.
Getting Started to Create LinkedIn Account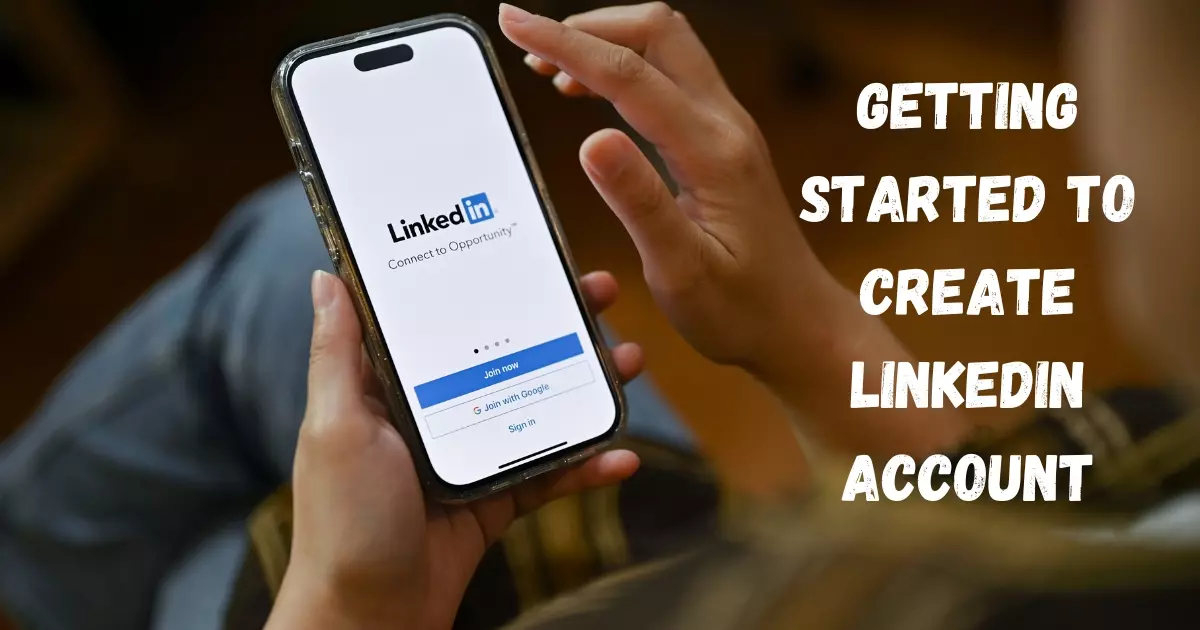 Start by navigating your web browser to the URL https://www.linkedin.com.
Enter your details and select a password before clicking Join.
Creating your LinkedIn profile is a breeze, thanks to the site's built-in wizard.
You must now verify your email id. Check your mailbox for a "confirmation email" from LinkedIn, and then use the link there to verify your account, or enter the PIN, as prompted. Furthermore, it may ask for your phone number in order to text you an extra verification code.
Synchronizing Email Contacts and Further Information
Additionally, you have the option of syncing your email's contact list. We suggest this ultimately because it will facilitate your ability to locate acquaintances on LinkedIn. You may, however, choose "Skip" if you'd prefer to complete this later.
You'll be asked to upload your picture and other details about yourself like your current work title and location when you sign up for LinkedIn. Similar to email contacts, you can skip certain procedures if you choose to deal with them later. However, we encourage exploring all of LinkedIn's features to ensure you're maximizing its potential.
Selecting a Standard or Premium Account to Create LinkedIn Account
The last step is selecting between a free (Basic) account and a paid (Premium) account with a monthly subscription fee. As a new user, we suggest starting out with LinkedIn's free Basic plan.
While a Premium account includes additional services such as additional chat choices and information about job openings, we've found that a Basic account delivers a substantial amount of value.
You are free to switch to a Premium subscription at any time.
That is all! Now that you have an account, you can build a profile and begin networking with other users.