Undoubtedly, Instagram is one of the most popular social media channels used by several hundred million people around the globe. However, keeping your privacy on your Instagram profile could be tricky, especially if you are a new user on the platform. So, this article will deeply look into how you can manage your privacy and how you can hide followers on Instagram.
Instagram has not yet made it very easy and obvious for the ones who want stricter privacy settings for their accounts. Particularly for the ones who have such a large number of Instagram followers but want to hide their list of followers from audiences.
Before the time when Instagram stories and reels were not introduced, it was relatively a simple application or a platform to share photos. However, with time as the platform grows its features, it has not become increasingly tricky to keep your information private on the platform.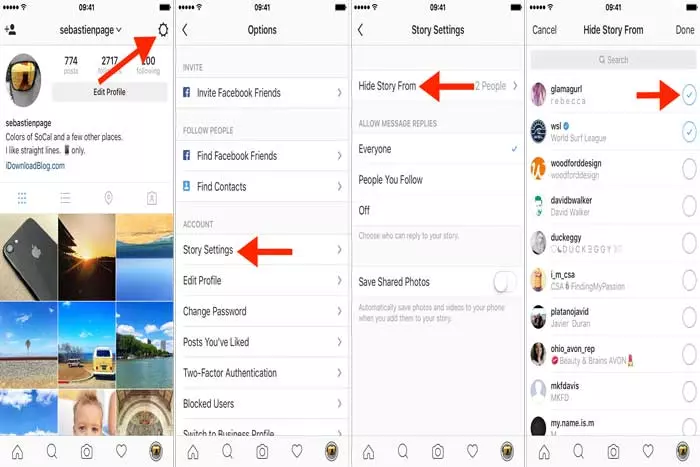 The most common question that people more often ask is how to hide followers on their Instagram profiles. This is because not a lot of people are aware of the method and the process to follow to hide their followers from their profiles. However, the number of people you follow on Instagram and the number of people who follow you remain visible on your profile when someone opens it.
How to Hide Followers on Instagram through a Business Account?
No matter what type of account you have on Instagram, you cannot hide followers and the list of the people you follow from your account/ In the business account case, the number of followers still remains visible to your audiences on the platform.
How to Hide Followers on a Private Account?

A lot of people do not understand the importance of keeping their social media handles private. Unless you are an influencer or a celebrity, you should always keep your account private. This is because you never know that how others can utilize the content and posts, you create to upload on your profile. On the other hand, if you use a private account, others will not see the pictures and stories you post. However, it is always visible in the case with the public accounts.
While the number of inactive followers you have and the number of the following still remain visible on the private accounts, others cannot actually see who you follow and who follows you back. All that is visible to them is the exact number; that's it. Only the audiences you allow to follow can view the list of accounts you follow. On the other hand. With public accounts, anyone can see the whole list, the user you follow, and the ones who also follow you back.
The main reason that makes the social media platforms keep the number of followers visible is that this is the main reason for their existence. Digital media applications are always driven by the number of followers one has on its account. People's obsession with the number of followers is something that keeps them hooked to the platform. Therefore, the application does not make it easy for you to hide the number of followers from your account.
Instagram is a platform that has been testing different things, like hiding likes from the posts to improve the digital well-being of the followers and much more alike. However, this particular feature is not rolled out everywhere yet. Or maybe Instagram will allow its users to hide their followers from their profiles in the future soon, but yet we do not see any possibility yet. Still, there are some things that you can do to control your visibility on the platform and what audiences can see when they click on your profile.
Three Main Things You Can Do to Limit Your Visibility on the Platform!
Switch your account to the private one
Restrict a user's account
Remove/Block user
Now, we will be having a deeper look at each of them:
Hide Your Followers on Instagram by Switching Your Account to the Private Mode
Making your profile private allows you to hide the list of people you follow on Instagram. However, you can't hide the number of followers, but you can perfectly hide who you follow and who is actually following you over the platform.
Here is the Process You Need to Follow to Make Your Account Private:
Open your Instagram application
Login to your account and tap your own profile.
Click the three-dotted horizontal lines at the top of the right corner of your screen.
Click setting and now tap Privacy Setting and then Account privacy.
Now, click on Private Account.
So, this is how your account will become private, and anyone who wants to follow will seek your permission. You can decide whether to allow or not someone to follow you and see all content and stories you post on your profile.
How to Remove Followers from Instagram?
If you are someone who thinks that blocking a user is an extreme action, then you may simply remove the specific users instead. Once you remove a follower from your list, they will not be notified in any case about they have been removed.
However, if they click on your profile, they are no longer following you, and they will need your permission again to get access to your profile to see your new updates. Keeping your profile private and removing followers from your account controls the visibility to some extent; however, you cannot hide followers. But at least this way makes your audiences only see the number of people who follow but not the list.