If you eventually figure out that your Instagram comments and likes on the posts are decreasing, and followers are rapidly increasing. In that case, you are most probably dealing with the inactive followers for your Instagram account, or maybe they are the ghost followers.
So, this article will help you find out the ways and the apps that tell you how you can find inactive followers on your Instagram posts. So, let's have a detailed look into it, helping you to protect your profile in the long run.
When we talk about inactive Instagram followers, Instagram is just a platform like all other social media networks. Inactive Instagram followers refer to the people who create their new profiles and then forget their login credentials; therefore, they stop using Instagram and their accounts.
Inactive Instagram followers are the profiles actually that do not bring any value to your official page regardless of the fact that how much the number of followers increases on your profiles. So, if you are trying to use Instagram to expand your business, then the user or the people who follow your account do not make any purchase from you for the services or products you offer. On the other hand, if you want to increase engagement, it won't happen with inactive followers.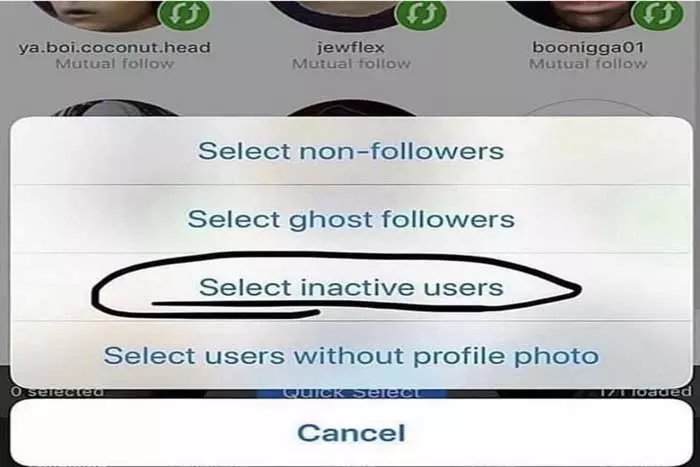 The reason is they are not real followers, and neither are they going to add anything to your Instagram profile. In short, the inactive followers or ghost Instagram followers are the ones that are going to follow your Instagram profile, but since they are the inactive people, so they do not engage with the posts and content you post.
Inactive followers or real people!
Here, we will talk about the two different types of inactive followers: robotic people and real people. You can easily be able to recognize all the inactive profiles as robots because they are the ones who do not have enough profile pictures on their accounts, and neither they have so many posts on their Instagram feed.
Moreover, such comments will also be not realistic and pretty much similar to each other, and they will also not have so many people following their profiles. Also, they mostly have some weird usernames along with some low-quality and unattractive images posted on their accounts.
Besides all these facts mentioned, you also need to do your research well and check all the profiles carefully because some people also have all these features on their Instagram profiles. However, the thing that really matters at the end of the day is your overall objective, which is finding and targeting people who come over to follow your profile and interact with your content.
How to find ghost followers or inactive followers?
There are two popular methods to find inactive or ghost followers on your profile; however, the easiest one, in our opinion, is the alternative that Instagram offers itself to its users. Instagram has thoroughly figured out a way to recognize the audiences sitting on your account by including the list of "least interacted with" or "most shown in feed" that you can find on your applications both on IOS and Android. Ultimately, this is one of the greatest ways to know which of your followers are not interacting with your posts and content anymore.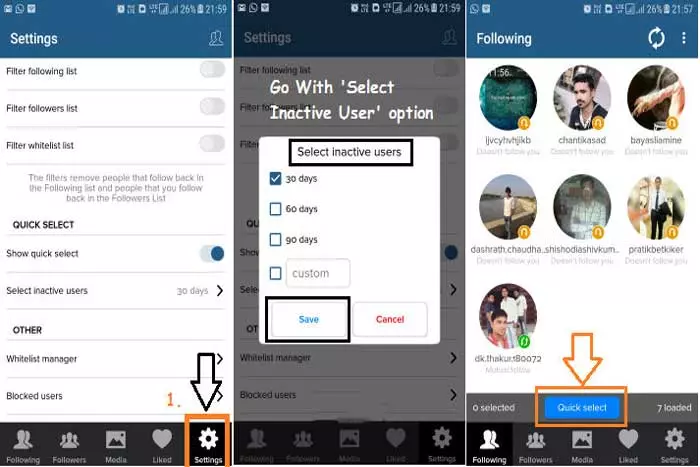 So, if you are someone who is using the Instagram profile and want to know if who are the ghost followers on your profile; then follow the below-mentioned instructions:
Go to your Instagram application
Go to your profile
Choose "following," where you will be able to see the two categories as we mentioned earlier: 'most shown in the feed,' and 'least interacted with.'
Here, the "least interacted with" option provides you a list of the profiles that interacted minimum with your content in the last 90 days. On the other hand, the "most shown in feed" option gives you a list of most active profiles and interacting with your content in the last 90 days. The fact that regularly checking the followers one-by-one to know and differentiate who is the real follower and who is the ghost follower could be a little challenging and a huge waste of time.
Therefore, it is always suggested to apply the second method, selecting a third-party application that helps you with this process, saving your time and efforts. So, let's now have a detailed look at them:
Best applications to figure out the inactive followers on Instagram:
Using a third-party company or application is one of the easiest ways to find out the inactive followers and the ghost followers who do not interact with your profiles and the content you post on Instagram. Here, you need to ensure that whilst you use a third-party application to unfollow or remove the ghost or inactive followers from your profile, they should not be able to damage your profile and Instagram reputation in any way possible.
Spam guard:
It is one of the easiest applications to find out the inactive and ghost followers that ultimately spam your Instagram profile in so many ways. Spam guard undoubtedly helps you protect your profile from ghosts and spam, and they can also perfectly help you remove any spammy activity from your profile.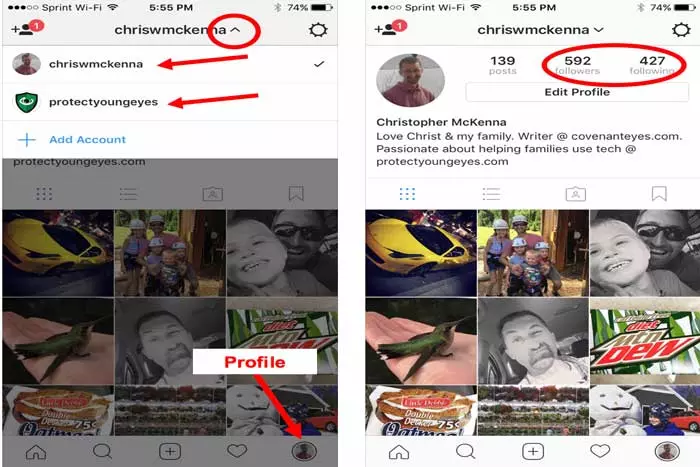 This is the reason that makes this application a great cleaner because it can ultimately eradicate any kind of unwanted activities on your profile so that you do not have to be worried about it anymore. Moreover, the application also helps prevent spam from plaguing your account, ensuring that spam and unwanted comments cannot get through the filter.
Growthoid:
Growthoid is a well-versed application, helping you find and detect all the inactive Instagram followers on your profile and the ghost followers who are there on your profile for a long time and do not interact with your content. The application comes up with all the features that help you detect all the spamming activities and encourage you to boost your organic engagements on your Instagram profile.