Are you sick of missing the finest parts of Twitch live streams and wishing you could reverse time? While YouTube Live and other streaming platforms give the ability to rewind a twitch stream, Twitch does not yet support this feature. But, there're a few ways to "get around" the system to playback (or save) something you have just seen.
Due to the ability to rewind streams, many people are flocking to YouTube streaming and gaming, as well as other similar streaming sites. You may re-watch all your favorite moments, examine more details, and learn more tricks with the rewind function.
So, what about live broadcasting on Twitch? Is it possible to rewind a Twitch stream, and if so, how? Although Twitch has not yet implemented this option, there are a few ways for spectators to rewind the Twitch stream. This blog will show you how to rewind on Twitch using different approaches.
Can You Rewind Twitch Streams?
Unfortunately, No! Twitch does not include a rewind function. Nonetheless, fans have discovered a way to rewind on Twitch.
How to View Twitch Streams Again?
Since there is no native rewind function on Twitch, we'll need to use various workarounds to circumvent this limitation. These settings can also be used to rewind a Twitch stream on a mobile device.
Making a Video Clip
To rewind a Twitch stream, create a clip of the moment you wish to watch again after the video has ended.
Whenever a video is streamed, its icon appears on the lower-right edge of the screen. After hitting this icon, a new page will open up. You can see the previous minute and a half of your stream here. The Twitch is displaying the 90 seconds preceding your button press.
Then you can choose any minute of the stream to store and watch again later.
As previously stated, this isn't a whole live Twitch rewind, but it's better than nothing.
Sometimes rewatching the stream this way can be challenging, but at least you don't have to quit the broadcast to save the best moments.
Full-Reverse Twitch
It is possible to rewatch the entire Twitch stream, although the process is somewhat more involved than rewatching a few minutes of the stream.
With this option, you still have access to Twitch chat. But, the other viewers may be puzzled by your messages, since they won't match the real-time scenes.
Several Twitch VODs
The majority of streamers offer VODs on their channels, which are effectively recorded live streams. While the streamer is broadcasting, these VODs are updated in real-time with a few-minute delay.
If you really need to rewind to a particular section of the stream, simply go to their VOD and scroll the play head to the exact point you may have missed.
To Get the VOD of a Streamer:
Click the username of the streamer directly underneath the video player. You should now watch their most recent broadcasts. This is a list of VODs.
If no VODs are displayed, click the Videos header or add"/videos" to the channel's URL and go to the channel's video section.
Click the VOD to pause, forward, and rewind the Twitch stream.
Utilize the twitch Rewind add-on
Using the Twitch Rewind plugin, you may rewind to the last Twitch stream you viewed. This is how:
You need a Chrome web browser to install this extension.
Search Google for Twitch DVR Extension. Chrome Web-store will launch.
Select the "Add to Chrome" option.
The Twitch Rewind addon is now installed on your Chrome web browser. You will be able to scrub the playhead back and forth on your Twitch player during your next live stream.
Soon, Twitch May Introduce a Rewind Button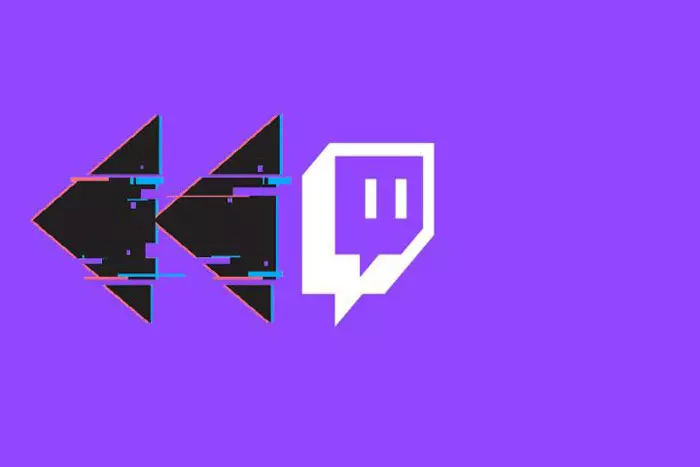 Following Twitch's rebranding in October 2014, Twitch users began requesting a rewind button. Twitch streamers have expressed unhappiness over the lack of this feature. Twitch allows users to save videos for later viewing for only 30 minutes. Buy twich followers, you can instantly boost your channel's credibility and reach
Twitch Rewind still requires the installation of Google Chrome on the user's PC. Twitch Rewind is now being evaluated to determine whether or not Twitch will keep it.
Even though Twitch users have requested a live rewind button, it may not be implemented shortly, if ever. Twitch has been testing the "Twitch Rewind" beta version. It enables Twitch users to navigate back and forth across live streams they missed and wish to watch again.
Is it possible to rewind YouTube videos?
YouTube live streams can only be rewound if the streamer has enabled YouTube's DVR function. If they did, rewinding is quite simple, so here are the steps to rewind a YouTube stream:
Open a stream that you wish to watch.
Use the video's slider played to advance backward.
Wrapping Up
Without the Twitch Rewind Button, rewinding a live Twitch feed can be difficult and time-consuming. However, with the Twitch Rewind Button, rewinding a live Twitch stream is very straightforward and efficient.
The new Twitch Rewind Button simplifies the process of rewinding Twitch streams for up to sixty minutes. The Rewind Button may be found in the bottom-right corner of all streams beneath the video player. Using the Twitch Chrome addons we mentioned or watching feeds on YouTube would also be viable options. Choose the option that best fits you.
This short guide should have solved your question regarding how to rewind on Twitch. You should now be enjoying rewatching the stream's best moments. That is all! Visit Likesgeek and peruse our most recent content and updates for more tutorials, hints, and tips.