Instagram is the one application that has a lot of different features to offer you, making you hooked to the app to share pictures and videos with different editing effects that make your profile's timeline overall look better. Talking about the features, Instagram has two main features for you, one is a story and the other one is Reels. You can upload short videos of up to 30 seconds or shorter on your Instagram reels likes that stay forever until you do not remove them. On the other hand, Instagram stories allow you to upload and share the videos and pictures for only 24 hours and then they disappear from your profile until you do not save them in your highlights.
At the same time, Instagram also allows you to share your live reels videos in your Instagram stories. In some cases, you cannot put the full video to your Instagram stories. So, what could be done in this particular situation? Since you can upload the tale stories of up to 15 seconds only, so if any of the reels are more than 15 seconds, it will automatically be trimmed, and then the only first part of 15 seconds will be added to your story.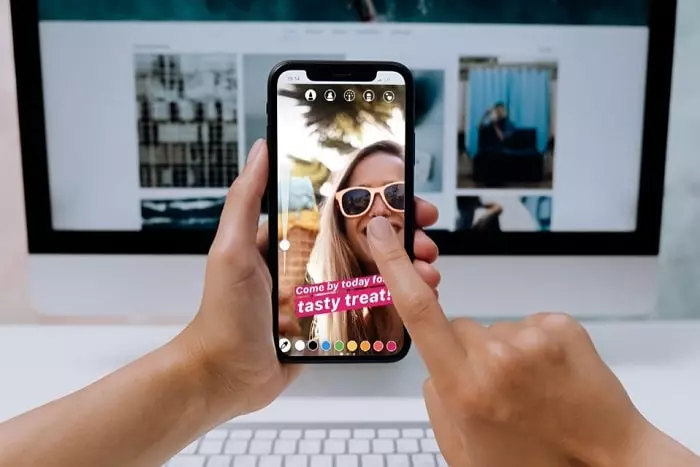 So, if you are someone who also faces the same issue on your Instagram while uploading the videos on your Instagram stories, here are the simple solutions. This article will help you how you can share full reels on your save Instagram reels. Any reel video that is more than 15 seconds will be split into two different stories, each playing after one other.
How to share full reels on Instagram stories?
Most people use the given button "Add to your story" to add videos to your Instagram stories. Then, then just tap the "Send" button and then tap the "Add to your story" option on your editor story screen. For this particular method, there is a very simple tweak you can apply to put the full reels videos on your stories. You need to click the "Send to" button rather than tapping your story option to share the reels on your story. This is how Instagram will upload the full-length reel videos to your stories. You need to follow the following steps to get this particular process done.
Open the Instagram application on your smartphone, either it is android or iPhone. However, here you need to make sure that you are using the latest version of the app, an older version might miss some of the features mentioned below. Here are the steps:
The very first step is, find the reels videos you want to add to your story. Regardless of the fact what video you choose, it should at least last for more than 15 seconds.
Once you have selected the reels from your collections, now you need to tap the "Send" icon mentioned on the reels. This is how you will see the sharing list on your screen.
Now, you need to choose the first option "Add reels to your story." Once you click this option, go to the story editor screen once it is done. From here, you can add different GIFs, stickers, text, and much more to make your story videos look better and more attractive.
Now, the main section of the story will be uploaded first. Once it is done, tap "Send to" at the bottom right of the screen instead of tapping on the "Your story" option. Again, ensure you tap the "Send to" option in order to add videos to your Instagram stories.
Once the above option is done, tap the share button available next to your story, now you will be able to see the sharing box at the bottom. That's it. This is how you have successfully added full-length Instagram reels to your stories. However, here is one most important feature, you may also only show your stories to your close friends only, depending upon the privacy priorities.
Now, you know how straightforward it is for you to add Instagram reel videos of up to 30 seconds to your Instagram stories. You might have tried doing it wrong before, but now you may try it correctly using the right and simple method. Hundreds or thousands of videos are being shared on the Instagram reels on a daily basis, some might be very interesting that you might want to share on your stories so your audience can see it, right? So, follow the above-mentioned method to do the needful successfully by adding different effects to your stories to engage more with your audience.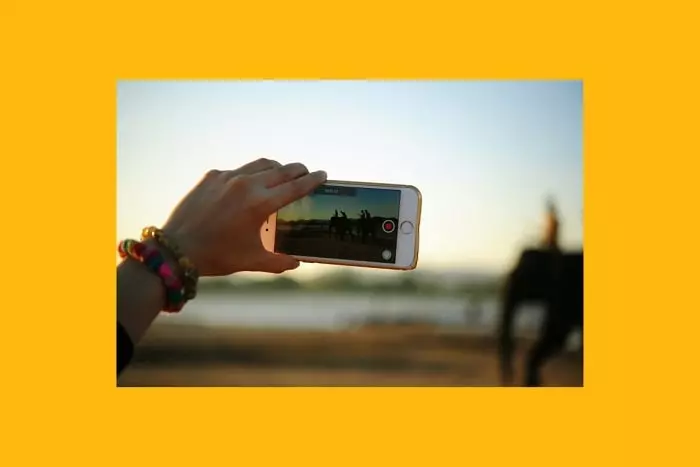 On the other hand, if you upload your own video then it is good to improve it and promote it by adding it to your Instagram story. So, this is all about this article on how to share full reels on Instagram reels. Follow the process, upload the stories, and enjoy rocking the platform.