TikTok enables users to create and share short, entertaining videos; see films created by other users, and even share videos on social media sites such as Facebook. Despite how wonderful this is, many users have difficulty posting videos on Facebook because the icon for sharing films is not the standard share button. Additionally, the symbol is not prominently shown on the program.
This post will teach you how to share your TikTok videos on Facebook, should you find yourself in this category.
Creating videos on TikTok: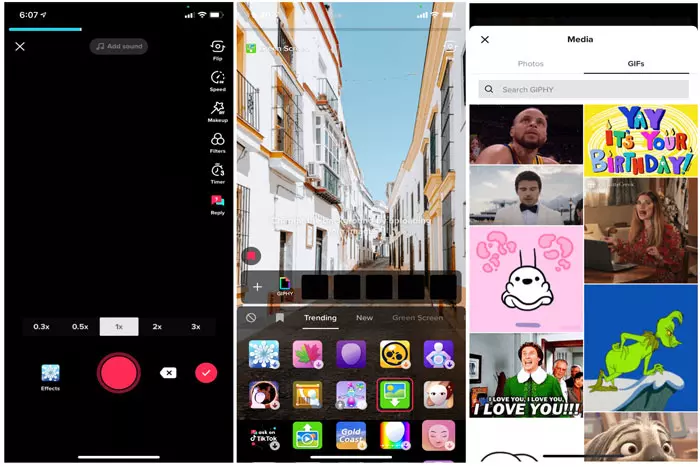 With the application's additional features, the videos that users create on TikTok can be particularly captivating. Not only can you create 15-second TikTok videos, but you can also add filters, noises, special effects, and snippets to them.
Tiktok should not be too difficult to use for Snapchat users, as the interface is pretty similar. If you've seen trending challenge videos on Twitter, Instagram, Facebook, and other social media platforms, you should have a general sense of what TikTok videos look like.
There are also lip-syncs, lip-dubs, dances, fails, magic feats, and aesthetics in addition to "challenges." If you don't have a TikTak profile, you can still watch the clips. However, in order to create TikTok videos, you must create an account.
TikTok Video Facebook Shares:
The developers of TikTok understood that users would not want to keep such enjoyment to themselves, so they created a function that enables users to share their favorite videos on Facebook and other social media platforms. You may also save the videos to your mobile device or tablet if you so choose.
Sharing videos on TikTok can be somewhat perplexing because there is no icon suggesting that you can share videos. However, don't worry; we'll walk you through the process in five simple steps.
Create a TikTok account or login in if you have one:
To share videos, you must first register with TikTok.
Here's how to establish an account on TikTok:
Take a look at the TikTok app in the Google Play or Apple App Store (iOS).
If you already have the app, locate it in your phone's apps and login if prompted. However, if you only like to view films and not share them, you are not required to register an account.
Locate the Video to Share:
After logging in to your TikTok account, you must select the video you wish to share. So, search for the video on the Discovery page, choose it from your feed, or go to a user's profile to find it.
Tap the three horizontal dots:
The icon with three horizontal dots will direct you to the Facebook page where you may share your video. When you tap the icon, many sharing choices for the video will appear.
Tap the Facebook Icon: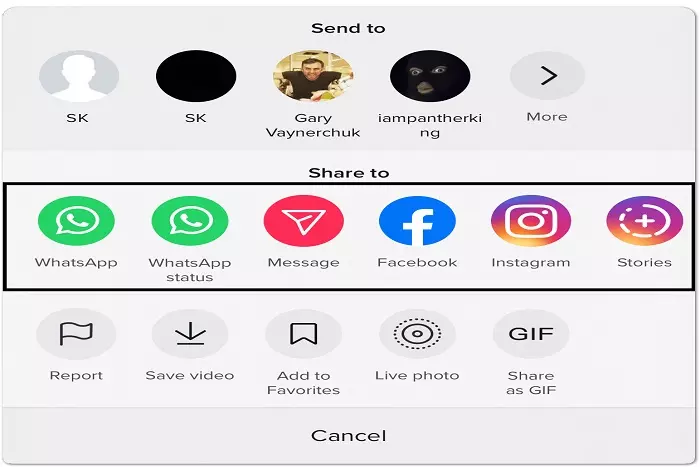 When the various sharing options appear, you must select the Facebook icon. Then, if necessary, log in to Facebook.
The TikTok video will appear on Facebook as if you were ready to publish a new status update. Therefore, you can add a comment, select a mood, tag friends, and limit the video's visibility to those you want.
Choose a Facebook Share Destination:
Tap 'Share' once you have supplied all the needed details about the video you are sharing. When you pick "share," you will be given the choice to share your video to your feed, your stories, a friend's timeline, or a specific group.
This post provides a detailed, step-by-step approach for sharing TikTok movies on Facebook. You can now send your intriguing TikTok videos to your Facebook friends.