Influencers are content providers across all media who use their platforms to establish communities around a specific theme. Because influencers often have a visually opulent platform, you will want a powerful content theme in order to achieve greater results. Influencers usually specialise in one or more of the following areas: travel, fitness, photography, beauty, food, or lifestyle.
The more visually appealing your images appear, the more probable it is that you will get followers and experience more action. Instagram stories have become increasingly popular, with more than 200 million users using Instagram stories on a daily basis. The inclusion of locations and hashtags in Instagram stories not only helps to increase your following base, but they also help to make your account more discoverable. Here are some pointers that will help you convert your page into a fully functional account:
Create Business Profile:
Change your personal profile to a business profile. By doing so, you can gain valuable insights into your postings, which will allow you to have a greater engagement with your followers' demographics, as well as the maximum amount of time they spend on your profile, and so forth. It can be anything that helps to establish who you are while also displaying your distinctive personality.
Do not choose a specialty based on what is currently popular, but rather one that makes you feel comfortable. If you are a fashion enthusiast, you might submit content exhibiting your daily attire or new clothes. Eventually, by including the store's social media profiles in your postings, they will be more inclined to provide you free merchandise. Setting your profile to a business account, on the other hand, will allow you to choose the best time to publish by examining the analytics and other tools available in your account settings section.
Used Hashtags:
Hashtags are used to identify things on the internet. Instagram places a high value on the use of hashtags because they help your posts to be discovered more readily. Consider using a trending hashtag within your niche while keeping your target audience in mind when you choose your hashtag. That being said, three to five hashtags should be sufficient.
Make Distinctive Bio:
Have a bio that is distinctive. What your account represents should be included in your bio. After all is said and done, your bio should tell your short storey. Creating and distributing material. Being an influencer requires you to keep your account active by producing new and high-quality content on a continuous basis. As a result, you will receive more visibility across the internet. However, sometimes uploading entails selecting a specific time when your followers are on Instagram and ensuring that everything is ready.
Produce original content: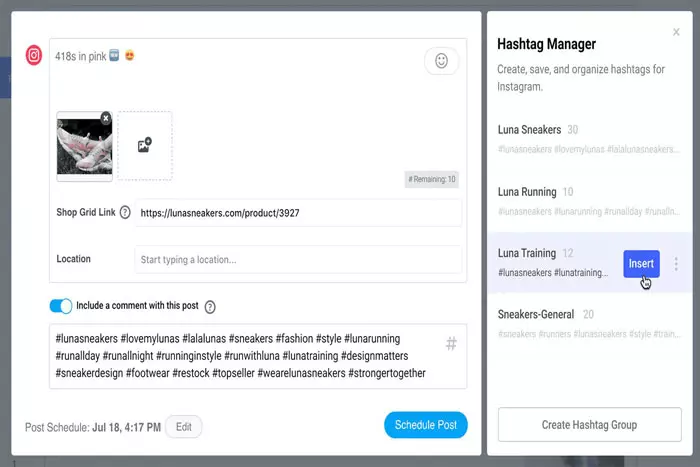 It appears to be a logical initial step, doesn't it? However, it is possible to become so engrossed in ideas for sponsorships and branding that you forget to begin from the beginning. Concentrate on a subject and identify your specialty, then establish yourself as an authority in that field by publishing information confidently and consistently. There isn't any getting around that.
Demonstrate your worth:
No sense in proclaiming yourself as an expert Instagram influencer if you're not even familiar with the platform's features. Reading, viewing, and following personalities that they admire, respect, and trust helps them grow as people. After that, and only then, will people take an influencer's advise, act on their recommendations, and follow their example.  Take responsibility, display competence, and watch as your impact grows. 
Be a Human:
One of the most important secrets to becoming a successful Instagram influencer is to demonstrate your human side, even if you spend your entire day in front of a computer screen. Read other people's blogs. Interact with others on social media. Questions should be asked and answered. Human ties should be made. Top online influencers are not robots; they reply to comments, provide advice, communicate with other influencers, and have distinct personalities that distinguish them from the rest. 
Distribute on social media:
Stick with it if you want to develop into a professional influencer, regardless of whether your primary channel is Instagram, LinkedIn, YouTube, or a blog. It is important, however, to have a presence and provide excellent information on other social media channels as well, in order to cast a larger net and expand your following with a far greater reach. 
Take a look at your calendar:
If you're serious about establishing yourself as an Instagram influencer, you should create an editorial calendar.  Brands will be impressed by your professionalism, and your audience will enjoy your consistency, which will result in more consistent social media statistics.
Build Genuine Relationship:
Be assertive, explore for chances, build genuine relationships, and pursue promising prospects. Be proactive in seeking out settings in which you might thrive — wonderful connections can be established both online and offline if you are open to it. Always try to build Genuine Relationship with other Instagram influencers.
Collaborating with companies and brands: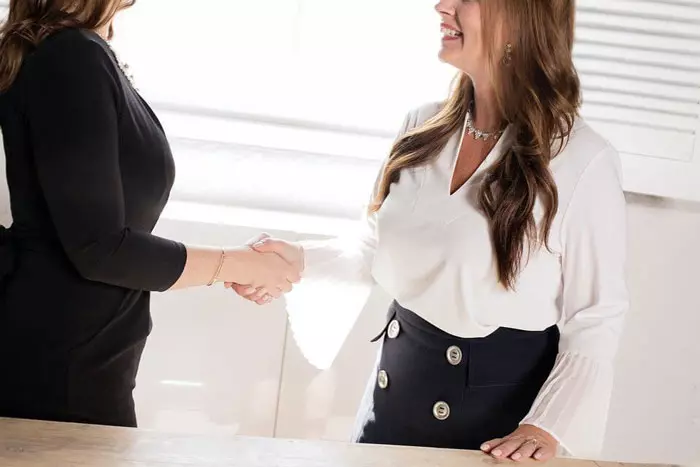 As an influencer, you may wonder, "How do I contact companies? "Which companies collaborate with influencers? 'How do brands select influencers with whom to collaborate? There is no simple solution, but one short response is that businesses will contact influencers on a regular basis, just as influencers will contact brands, and that every interaction will involve a professional conversation and some form of negotiation Top influencers include case studies of how they've collaborated with brands in the past, as well as awards and accolades they've received. They may also attach a rate card outlining any costs associated with working with the brand. When you're publicizing things or working with brands on a professional level, it's best practice to be transparent, honest, and straightforward with your audience.
Keywords and lists that are memorable:
Now that you're on your way to being a top influencer, it's important to stay one step ahead of the competition. Create Google Alerts for specific terms to receive notifications. Staying on top of chances that arise or essential publications will allow you to easily and rapidly grasp what's new in the world of business. The ability to see what your peers, other Instagram influencers, and brands you wish to partner with are doing in a completely personalised timeline is another advantage of Twitter lists for influencers.
Maintain your competitive edge:
Continue to stay abreast of algorithm changes, software updates, new apps, and rising social media trends, and keep a careful eye on your competition at all times. Making a contingency (or emergency) plan in case something goes wrong, as well as a longer-term strategy with specific goals in mind, is always beneficial. 
 Instagram story is the best way to keep up with what's happening in your life. Additional tips to bear in mind include:
 other accounts that are related to your niche.

Like 5 or more photographs of other Instagram influencers.

As you gain more followers, you should post 1-3 times per day.

Experiment with different viewpoints, filters, and editing techniques, as well as different captions.