Following recent pronouncements from Instagram HQ addressing the suggested number of hashtags per post and where to insert them, Instagram hashtags are once again a hot issue.
Following is an overview of Instagram's most recent recommendations and stuff to consider if you use Instagram for business.
WHAT EXACTLY IS A HASHTAG?
An ex-Googler named Chris Messina popularized the hashtag on Twitter in 2007. He recommended utilizing the hash (or pound) sign to categorize tweets for certain groups.
Today, hashtags are ubiquitous across all social media platforms and have become an integral component of online (and offline) language.
Hashtags enable users to discover (and follow) accounts that publish content relevant to their interests. Also, they support Instagram's Algorithms in identifying content and delivering it to the appropriate users.
According to Instagram, hashtags "give context for your posting and enhance content distribution to people interested in a specific topic." That is to say; Hashtags help content categorization and search.
WHY DO YOU NEED HASHTAGS?
Content with the same hashtag is compiled into a single stream, searchable via the Explore tab's search function. When you use a hashtag, non-followers can find and search your post (for public accounts).
If you're looking for new accounts, you can follow a certain trending hashtag to see content related to that topic in your main feed.
It has been demonstrated that postings containing even a single hashtag receive 12.6% more engagement than those without. Engagement via likes, comments, shares, and saves is the fuel that propels your IG account's performance.
Lastly, location-based hashtags are a good method to engage with a local audience, especially if you serve a certain region or geographic area.
HOW MANY INSTAGRAM HASHTAGS DO INSTAGRAM RECOMMEND?
Instagram permits a maximum of 30 hashtags per feed post, IGTV video, and Reel; nevertheless, opinions surrounding the appropriate quantity of hashtags are drastically divergent.
Up to the middle of 2021, Instagram recommended using 8-15 relevant hashtags for every post. As of September 2021, this guideline has been dropped to four to five hashtags for each post.
INSTAGRAM NOW RECOMMENDS JUST 3-5 HASHTAGS, WHY?
You may be happy that you no longer need to include 30 hashtags in each post, but some users are worried about the impact on their content's performance.
Each hashtag represents a potential for discovery, correct? Consequently, decreasing the number of available opportunities must be problematic. This recommendation may contain more than what's obvious.
Numerous accounts utilize hashtags incorrectly, reaching their quota with tags that have nothing to do with their post content, account niche, or audience.
Remember that the objective of hashtags is to present relevant content to an engaged audience.
When content is wrongly categorized (as is the case when it is paired with the incorrect hashtags), search results return hundreds of irrelevant posts, and your feed is flooded with content you have no interest in viewing.
This significantly degrades the user experience. A fantastic user experience is essential for retaining app users!
By decreasing the recommended amount of hashtags, Instagram is encouraging users to include just the most relevant hashtags in their postings.
This will enhance the user experience by ensuring that only fresh content shows in feeds and by ensuring that the appropriate posts appear in search engine results.
DO I STILL HAVE ACCESS TO 30 HASHTAGS ON INSTAGRAM?
Yes. Instagram now allows up to 30 hashtags per reel or feed post, so you are free to use as many as you like. Ensure that your hashtags are relevant.
FOUR THINGS THAT MATTER MORE THAN THE NUMBER OF HASHTAGS:
You may be beginning to realize that the quantity of hashtags does not matter all that much. Four criteria impact your material's performance. These are
HOW RELEVANT YOUR HASHTAGS ARE TO YOUR CONTENT:
As stated previously, the hashtags you employ must be relevant to your content for it to be viewed by the appropriate audience.
Relevant hashtags include those which:
Describe the image or post's subject.
Are niche-appropriate.
Followed by your core demographic.
HOW LARGE ARE YOUR HASHTAGS ARE:
Regarding hashtags, size does not matter. Popular hashtags can help you connect with more people, but they aren't always the most appropriate. Also frequently targeted by spammers and accounts employing follow/unfollow strategies are popular hashtags.
THE CONTENTS THEMSELVES:
No hashtag in the world can save mediocre material! Hashtags are the icing on an already great content cupcake, covered in chocolate ganache and handed to followers who cannot wait to taste.
Sprinkles may marginally improve the cupcake, but sprinkles alone do not make a party!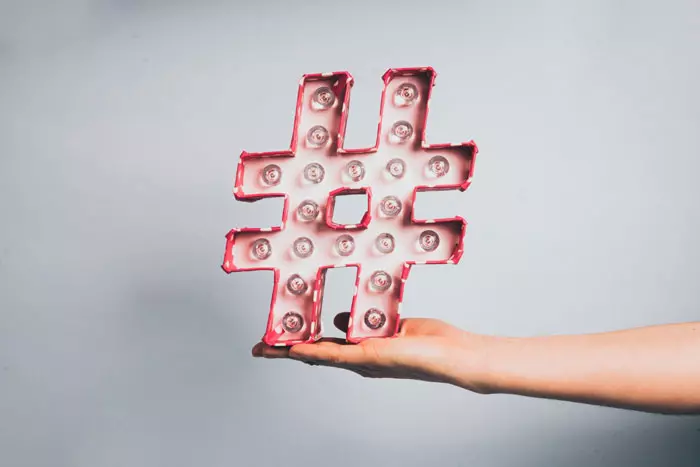 PLACE YOUR HASHTAGS IN THE TITLE:
Instagram has announced that to increase your chances of showing up in search results, you should include keywords and hashtags in the post's caption rather than in the initial remark.
What Are the Consequences of Using Too Many Hashtags on Instagram?
You cannot use more than thirty hashtags on Instagram, therefore that is the limit. Even if you are permitted to use 30, this does not necessarily indicate that you should, as 30 hashtags can sometimes be seen as excessive.
People don't want to see a ton of hashtags scattered throughout your material, and you're unlikely lot experience improved results by employing them. Concentrate your efforts on identifying the most appropriate hashtags for your content, and you will significantly increase its visibility.
If you use too many hashtags, you will appear spammy and anxious for additional followers and to fit into a variety of niches. When you employ the appropriate hashtags, your content offers to appear more concentrated and assured. Do not use hashtags excessively for the sake of it.
You may also appear less genuine or serious if you spam your posts with hashtags, so your technique should be strategic and deliberate.
How Many Hashtags on Instagram Are Too Many?
There is likewise no simple answer to this, however, you've used too many hashtags when you become random or too spammy. If you are simply tossing hashtags into your post, you are likely using too many.
If you don't use them correctly, numbers more than 11 can diminish your involvement.
When selecting hashtags, keep the following in mind:
Your target audience
The content that will be tagged
Which hashtags in your collection are most pertinent to the content?
If you use them effectively and genuinely in a variety of locations on your material, you will not be using "too many" hashtags; nonetheless, research indicates that the optimal range is between 4 and 10 hashtags, with a maximum of 11.
If you are creative with your hashtags and ensure that they are related to your content, you may use up to 30 hashtags efficiently. The ideal range is between 4 and 11 per post.
Always ensure that your hashtag bank contains a variety of relevant possibilities; developing go-to hashtag sets can help you quickly select, store, and post your hashtags to get your material out there with minimal effort.
It's a game-changer for hashtag strategy organizing, keeping you up-to-date on trending and thriving hashtags in your niche, and ensuring that you always employ the optimal quantity of hashtags!