Want to gain TikTok followers? You've arrived at the proper location. Here, we'll demonstrate how to increase your TikTok followers with 9 simple steps you can implement immediately. Because it boasts more than 138 million monthly active users in the United States alone, TikTok is an excellent platform to focus your time and energy on, particularly if the majority of your target audience belongs to Generation Z or the Millennial generation.
A STRATEGY FOR INCREASING YOUR TIKTOK FOLLOWERS!
You need to build up a sizable following on TikTok if you want to make it big there. Having a greater following means more people will be exposed to your brand, product, or service, which in turn increases exposure, sales, and customer loyalty. A short boost in popularity can be achieved through the use of some websites, but this is likely to be transitory. Genuine TikTok fans who are interested in your company and its offerings are essential if you want to make the most of the platform.
Fortunately, in 2023, there will be other ways to increase your TikTok followers:
Use hashtags
Hashtags are widely used on most social networking sites because they make it easier to find related material. When you use a mix of branded, trending, business-specific, and general hashtags on TikTok, you may significantly increase the size of your audience. You can generate good hashtags for TikTok videos with this free tool.
Find Out Who You're Trying to Reach
Achieving more popularity on TikTok requires first understanding who you're trying to reach. TikTok's user base is just as diverse as that of any other social media network in terms of age, location, and interest. One audience's tastes may differ from another's. It's important to know what your target audience does on TikTok before you create a marketing or influencer strategy for the platform.
Having zeroed in on your ideal clientele, you can then begin crafting material just for them. Achieving your goal of having more people follow you on TikTok requires you to create material with the actual goal of helping your intended audience.
In other words, you shouldn't want to amass fans just to have fans. You desire interested buyers for your product or service. It doesn't matter how many people follow you on social media if they have no intention of ever clicking on any of your marketing content or buying anything from you.
Making the Most of Recent Trends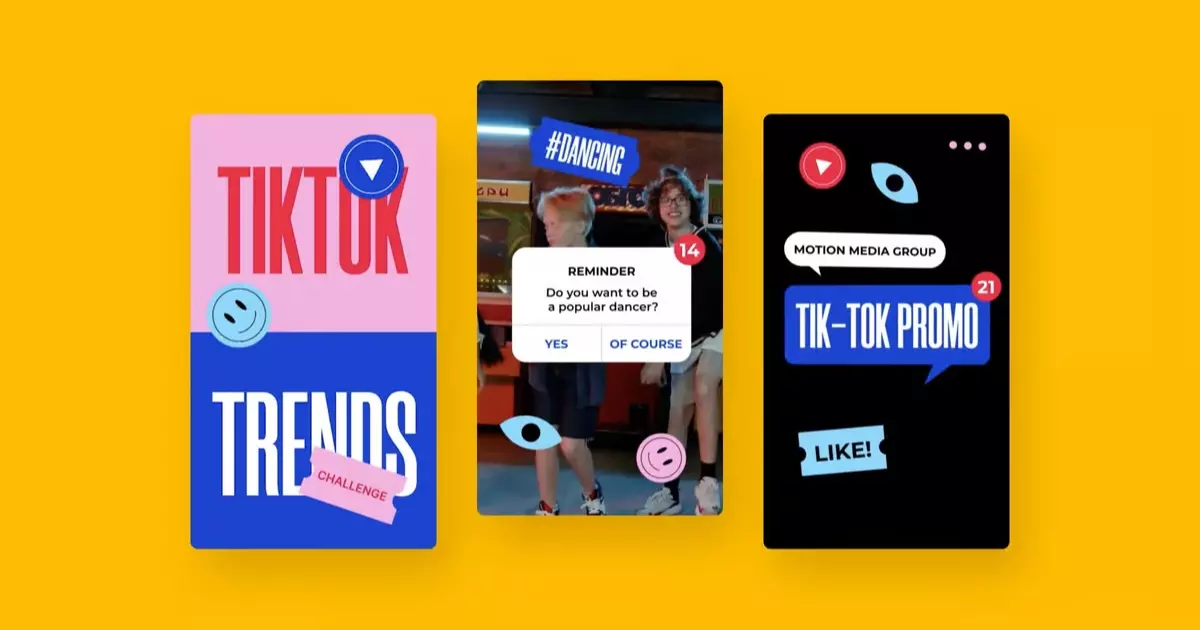 TikTok is driven by trends, so riding the coattails of a trending topic can be a great way to gain a sizable fan base. You shouldn't feel pressured to participate in anything just because it's trending. Engage in trends that your audience likes.
Video-Based Cross-Promotion
TikTok isn't enough to make a marketing campaign successful.
Digital marketing should include YouTube, Instagram, Facebook, Pinterest, and Reddit. You must be online where your audience is.
Put your TikTok videos out there by sharing them on your other social media accounts and increasing your online profile's visibility. A lot of people share their TikTok videos on Instagram Reels.
In addition to simply posting your TikTok videos with the TikTok watermark (great for driving traffic from Instagram and expanding your TikTok audience), you can also remove the TikTok watermark to give the impression that the content was created specifically for the platform on which you are sharing it.
Schedule Your Releases Correctly
Gaining more TikTok fans can be accomplished by uploading at prime viewing hours. Post when your target audience is online.
Finding the sweet spot takes some experimentation, but it's worth it. For ease and consistency, we advise utilizing a TikTok scheduling tool.
Make Your Own Challenges (and take part in others')
We advise taking part in the same TikTok challenges as your target audience. Prepare to demonstrate your best dance moves, as many of the most popular tasks involve dancing (and getting a little vulnerable). TikTok isn't only for joining already-existing challenge groups, though; you can make your own, too.
Interact with More TikTok Video Makers
It's important to keep in mind that TikTok, like other social media sites, is a place for people to interact with one another. Therefore, it is crucial to work with other TikTok artists on the platform through the use of duet capabilities.
Don't be scared to reach out to other content providers just because you admire their work; first, look for ways to incorporate product and service education into these engagement efforts (but don't be spammy).
Creating a challenge, hosting a contest, or launching a trending hashtag are all great ways to generate a lot of user-generated material.
Use a TikTok Development Tool
We've established that using follower tools to grow your TikTok audience is not the best strategy for attracting active users to your channel. To increase your signal with the TikTok algorithm, you may benefit from a large following boost while you are just starting. Here are a few TikTok expansion tools you may wish to investigate.