It is easier than you might think to replay on YouTube videos; you simply need to know where to look. Typically, you only want to watch a YouTube video once, but occasionally you will come across one worth viewing multiple times. Ambient music, ASMR movies, white noise, and rain sounds are all excellent options for endless repetition.
There are several ways to accomplish this on YouTube's desktop site, mobile apps, and third-party software.
REPLAY ON YOUTUBE VIDEOS ON A WEBSITE!
YouTube's website has a simple way to watch the same video over and over, but it's buried in an odd place. Start watching the video, then right-click on the player to access a context menu that includes the "Loop" option. If you click this, the video will begin playing again as soon as it finishes, endlessly.
If this is too inconvenient, you can install the Chrome extension YouTube Repeat Button (opens in a new tab) to repeat videos (and other Chromium-based browsers). Simply install the extension and provide it access to modify your YouTube settings. You can now repeat a currently playing YouTube video by hovering over it and clicking the "repeat" button that appears to the left of the "play" icon.
PLAY YOUTUBE VIDEOS ON IPHONE AND ANDROID!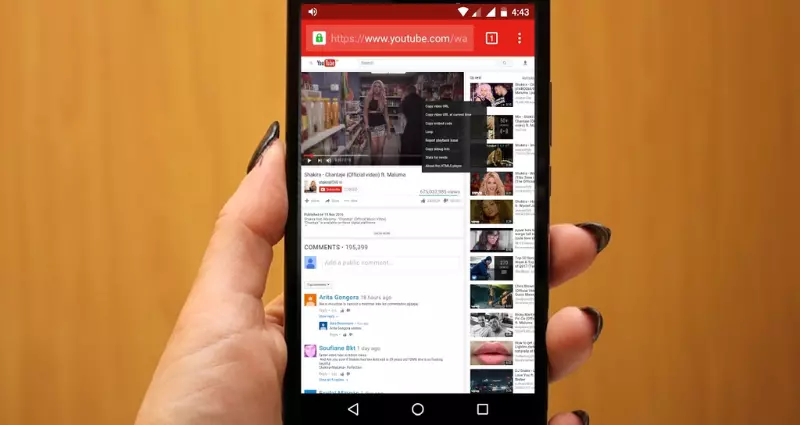 Using a mobile device makes it more difficult to replay YouTube videos, but there are a few alternatives.
One approach is to visit YouTube on your web browser, then use the browser's menu to access the desktop site (holding a finger on the player to display the menu rather than right-clicking).
A video can also be repeated by adding it to a playlist. To make a new playlist, open the video in the YouTube app and then tap the "Add to playlist" icon (a plus sign inside a square). Please rename it and then select "Save."
Tap the "Library" icon in the lower-left corner and then scroll down to locate your new playlist. One tap will open it, and another will start playback when you tap the big play icon on the right. You can loop or shuffle a playlist by tapping the playlist's name beneath the player window, which reveals controls for looping and shuffling. This will cause the single video in the playlist to loop indefinitely.
There is a practical answer here, but it lacks elegance. Aside from YouTube's own app, you might also use a third-party program.

If you're an Android user, you have to check out Music (the link opens in a new window). Not only can you repeat an entire video on an unlimited loop, but you can also select a specific segment to loop, allowing you to skip any intros and outros and encouraging you to like and subscribe.
For a small fee, you can resize videos, make playlists, change playback speed, and cast videos on a Chromecast device. However, the basic features are free and don't have ads.