Instagram is one of the most-used social media applications worldwide, allowing you to share short videos and pictures either with the public or by setting up privacy to make it visible to your followers only. Instagram has millions of users at the moment, who use the platform for different purposes. Some people use it to post the content only with their audiences, some people use it for business purposes, like marketing and promoting their videos and photos, and whereas some people just use it to stay updated with the latest trends and to know what's happening around the globe.
There are simple features and ways to share content within the single application of Instagram. For instance, some people like sharing simple short videos and pictures on the feed, some prefer to share them via Instagram stories, some prefer IGTV, and whereas some prefer reels to add and create short videos in order to share them on their profiles so more and more people can watch them, appreciate, and interact with you. There is no doubt about this fact that your content plays an important role in attracting audiences, and of course, the way you choose to share the particular content under your profile.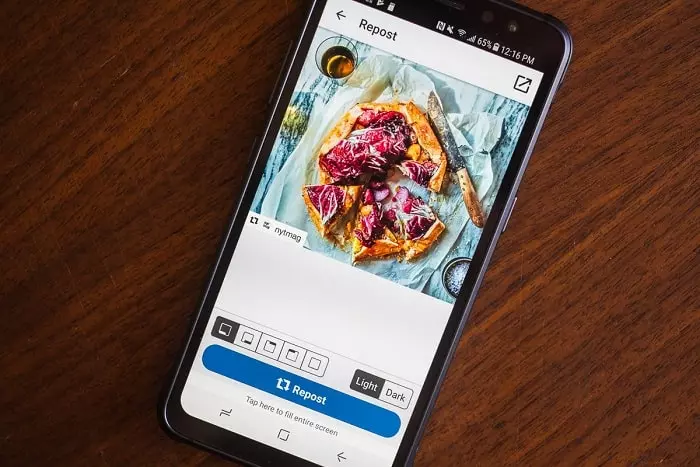 Reels is a new Instagram feature that allows you to capture short videos and upload them on your profile by adding different effects to make it look more engaging and captivating. Previously, you could only make and add videos on your reel of up to 30 seconds, but the scenario has been changed so far. You may now add photos and music also to your Instagram Reels by using different methods. On the other hand, Instagram allows you to add your own Reels or someone else's to your Instagram story and you may also send It directly to anyone via the Instagram DM.
At the same time, unlike Twitter tweets, there is probably no way to repost or reshare the Instagram Reels over the platform. Also, if you opt to repost the same reel video, it will result in duplicated content unless you choose to delete the older reels from your profile. This is why most audiences prefer resharing as a potential way out to maximize the content reach so that more and more people can watch it. If you strategically repost a reel on your profile, then this is something that can help you drive good engagement, increasing your followers every single day.
Can you repost or share on Instagram?
Although it is not possible officially, there are some ways available that let you repost or share the reels on your Instagram feeds, stories, and even private messages also. You even do not have to manually download all the reel videos you want to repost on your profile. In order to repost a reel on Instagram, you need to download an application named "Repost: Instagram Reels," an absolutely free application that does not need you to pay for any kind of subscription or any other extra charges. You just have to download the app on your device, set it up, give the required permissions, and then follow the below-mentioned process to repost or share the reel on your Instagram feed.
How to repost reels on Instagram feed?
If you want to share someone else's reel on your feed, then below are some simple steps you carefully need to follow:
Go to your Google Play on Android or App Store on iPhone to install "Repost: For Instagram."
Go to your Instagram account and find the particular reel videos you want to repost on your feed.
Tap the three-dotted button available at the right corner of the screen and then select "Copy link" from there.
Now come back to your Repost app you just downloaded on your phone.
Open the Repost application and it will automatically fetch the reel link you just copied from your Instagram account, and then tap to "Repost pasted from Instagram."
Select the required Reel on the Repost application.
This is optional: Go to the "Attribution mark" option and then set its position to "None" in order to repost the selected reel without attributing any watermark to the background.
Again optional: Now, you see the option "Copy caption" here, turn it on if you are interested to copy the caption to your clipboard and you may use it later when you reshare the reel.
Now, select "Share" and tap "Allow access to all photos" to let the Repost application access all the photos.
Here, you need to tap the "Feed" button to post the reels on your Instagram feed only. Now, you may crop the size and then click "Next."
Under the "Share as" option, select the "Post" option because you want to share the reel as a post on your Instagram feed and then tap Continue.
You can now apply the filters, may also trim the selected videos, or may also set a cover photo if you want. Now, tap "Next."
Add a unique and captivating caption to your post or you may also paste it from your clipboard, then tap the "Share" button.
Now, you are done with the whole process to repost the reels on your Instagram feed. The selected reel will appear as a new post to your feed that all the followers and even the public can also watch and interact with, depending upon the privacy you set for it. Share as many reels as you want and post them on your feed to keep your followers engaged always!