Influencers and brands on Facebook may be familiar with the experience of having their accounts defamed by scammers. If this occurs, you'll need to convince your followers that your profile or page is the real one. Verify a Facebook Page is an excellent approach to demonstrating your credibility and legitimacy to your audience online. Moreover, the verification badge can make your Facebook page rank higher in searches. This helps potential clients find your company.
Note: Not all businesses must undergo business verification. If you wish to access particular Meta services or developer capabilities, you will be required to verify your firm.
When you initiate the business verification procedure, you can complete and submit the credit line information form. If you do not see this option, ensure that the Business Manager you are attempting to verify is associated with a credit line that you own and not one that you share with another business.
Achieving the desired blue mark on one's Facebook profile or page is as simple as completing a one-page verification form. But if you want your application to have the best chance of being accepted, there are steps you must take beforehand.
To Begin the Verify a Facebook Page Procedure
Visit the Security Center under Business Manager.
After that, select the "Verification Start" button.
Enter your company's information, and then click "Next." If your Page has a strong US audience or runs advertising about social problems, elections, or politics in the US, the business information that is submitted during the company confirmation will become publicly viewable.
Choose the appropriate business out of the list, or choose "None of these matches" if your firm is not listed.
Verify the specific details of your company.
You have the option of obtaining a verification code on your business phone number through the use of a text message, phone, or email.
Keep in mind that the option to enter a phone number might not be accessible in all countries.
If the verification code doesn't arrive, request another. Learn how to solve phone call issues if you're still having trouble receiving your verification code.
At step 5, select "Verify us" if your domain has already been validated. Otherwise, you should finish verifying your domain. After that, go back to the Security Panel and press the "Continue" button. Find out when it's necessary to verify your company's domain.
Type in the verification code (not relevant if you are using domain confirmation).
After that "Click Submit".
If you received notification that your business has been confirmed, you are finished. After evaluation, you'll be informed. Additionally, you can check your status at the Security Center.
After completing the business confirmation, you can go back to the Security Center at any moment to amend your details. However, any modifications will necessitate you to repeat the business verification process.
If we are not able to confirm your business, we might request identification before attempting again. If we were unable to validate your business with your original submission, we may request that you upload additional proof of registration, for example, a certificate of incorporation or maybe a business permit. Determine which kinds of official papers you can submit to authenticate your company.
Note: If you provide false or misleading information during the verification process, try to claim and verify a business you are not authorized to represent or attempt to circumvent our verification review systems in any other way, Meta could prevent your business from becoming verified, remove your business's verification status, or take additional action against the account.
Verify a Facebook Page without a Phone
Are you lacking a phone number handy or having any other problems? You also have the ability to validate your page with supporting documents. You will be asked to give any of the following in order to make use of this method:
Bill for your business's utilities
Local company license (issued by your local municipality, county, or state authorities)
A document relating to taxes for your company
Proof of Organizational Status (for a partnership)
The articles of incorporation of the company
Facebook will review your request and let you know what it thinks within three business days of getting your information.
6 Tips to Help You Get Verified Faster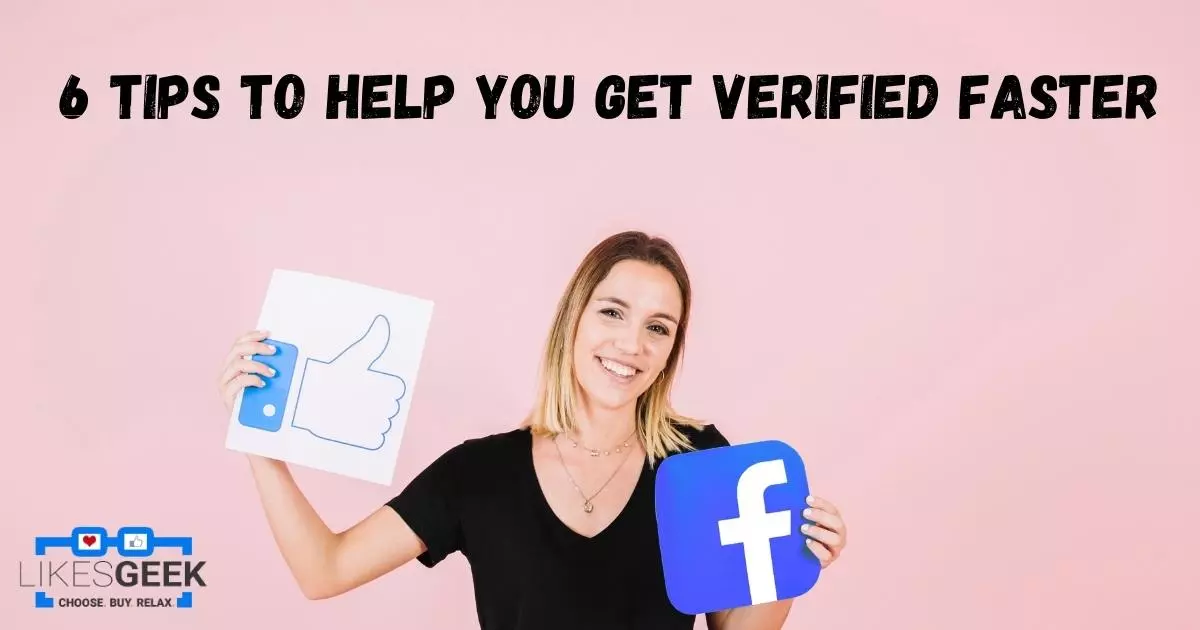 Update your company's details
Give details
Professionalism
Include hyperlinks to your official website
Establish a Facebook Business Page
Create a community
Start scheduling your social posts and working on increasing your social interaction now that you have the verified Facebook business page that has been verified!