YouTube has become quite a big deal since it was introduced to the public. Anyone can create a video and get started with it. It is a perfect place to market your brand, especially if you are the brand yourself and want to reach a bigger audience.
Set up a YouTube account and start making exciting videos. What you need are some good YouTube video ideas. But before you start, plan and have a few ideas in place.
20 best YouTube video ideas for beginners
Today, we will share the 20 best YouTube video ideas for beginners in this article.
Let's get to it:
1. Make a Vlog
Introducing yourself and your niche is the first thing you should be doing, whether making a vlog or any other video. This is how your audience will know what they are getting into. Well, let's talk about how vlogging could be the best idea.
Nowadays, everyone vlogs once in a while. People mainly introduce themselves and plenty of products or things around them. You can either make a personal, educational, or entertaining vlog.
Read about the best YouTube video ideas for beginners ahead.
2. Start a Podcast
Starting a podcast (Video show) is an excellent idea if you still wonder what to post on YouTube. A podcast is just like any other radio talk show. Podcasting has become quite popular on YouTube. So if you have some great content and exciting commentary, making a podcasting channel would help.
It is a great YouTube video idea to reach your target audience. It helps with building a stronger connection with the viewers. You just have to pick one theme and topic.
3. Product Review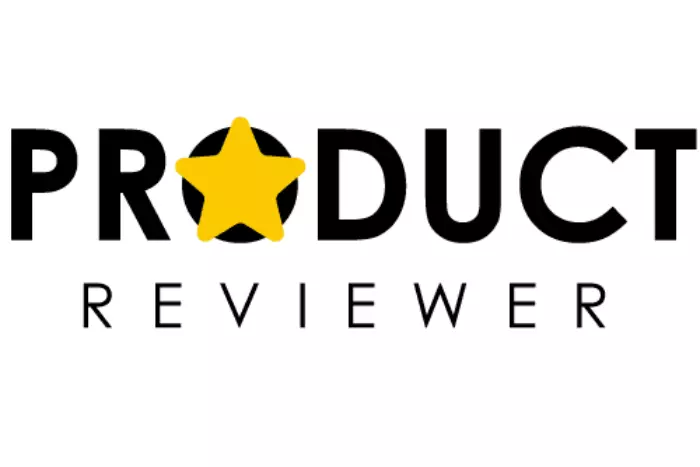 You can always start making product review videos. A product review in the form of a video is quite engaging. Making a review video is a great idea if you have been using the product and want to share your views.
You can talk about its pros and cons in detail. And show your audience why you would or would not recommend it. The detailed review is what the consumer wants. So you must start with research and get well-prepared as a Youtuber.
4. Workout Tutorial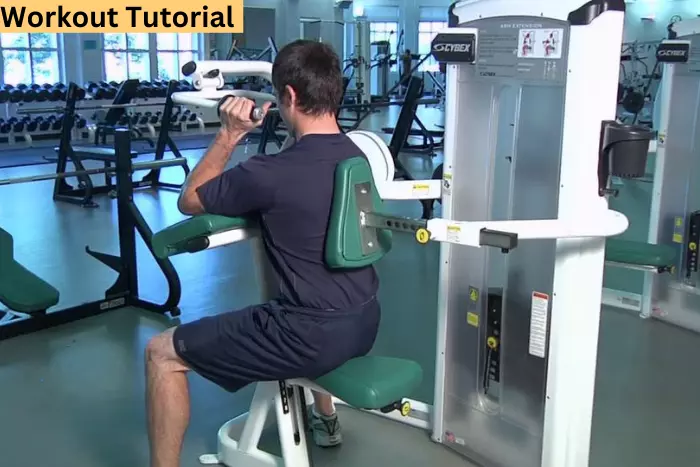 People have always been curious about what works best in the gym while working out. And what would be the best YouTube video ideas for 2023? Making workout tutorial videos is a perfect way to join YouTube and inspire your audience.
You can always teach them what and how they should be working out.
Teach your viewers how to perform exercises or for how long they should do them. A fitness channel where people get to learn how to get better is all they need. Any video that benefits the user is worth uploading.
5. Educate Your Audience
If you have a certain amount and type of knowledge, you can always share it with people by making a channel. A compelling educational video is the best idea to grab someone's attention because people love being educated.
You can start by making an explainer video. Go into the details and depths of the topic, and make sure to have unique content for YouTube because this is the only way to win a bigger audience.
6. Market Your Skills on YouTube
Explore YouTube video ideas with friends and get your skills to test. Suppose you have a particular skill, such as animation-based or drawing, sketching, etc. Then hop on to YouTube and get started. In today's digital world, no one is unreachable. So wait no more; start making skilled base videos and reach a bigger audience.
If you are skilled, YouTube is the best place to experiment and boost your self-esteem.
7. Make a React Channel
Once in a while, we think about what to make YouTube videos about. People love seeing other people's reactions to the most absurd and unique videos. If you are expressive, then why not try it?
Select your niche and start reacting and sharing your thoughts.
React to a movie trailer, music video, or an exciting video game trailer. Whatever best you think would be for your reaction video. Such a channel can enhance your engagement. People always find a relatability factor in a video if it's interesting enough. So wait no more. Best YouTube video ideas do not end there.
8. Make Fun Challenge Videos
Everybody loves nice challenge videos. It is one way to get viral on social media. For example, you can make a compilation of funny clips. Moreover, you can make it a "Try not to laugh video." YouTube viewers highly view the try not to Laugh challenge.
All you have to do is list videos, merge them, and make one video. This way, you will receive thousands and millions of views because there is always a chance of being viral with this idea.
Use your creativity and come up with as many cool challenge ideas as possible; put them on social media as a video, then see what happens. Out of many YouTube video ideas, it is one of a kind.
9. Video Game Review
Video games have been around since the 90s, quickly evolving and improving. You might as well know "Pewdiepie," the famous gamer who started with YouTube and went viral for his fun gaming and games review videos.
There are millions of gamers around the globe that play games and love to watch others play games as well. If you are desperately looking for cool YouTube channel ideas for beginners, you are at the right place.
Next, the gamer's reaction to a specific scene or scenery attracts the viewers. They will happily subscribe once you successfully make an excellent gameplay review video.
Moreover, people are now cautious about what they shall and shall not buy. Giving away a video game review is an excellent idea to boost your ranking in this digital market. Moreover, these videos can be a great money-making machine because they are also a good source of income, especially when live streaming
10. Make Parody Videos
A fun little comedy skit is all people want to subscribe to your channel immediately. Making a parody video is just another idea that will make you money. But always remember, in this business, there is significant competition. So you need to create rich content to get rich with these kinds of videos.
People with millions of subscribers are making silly 15-second parody videos, so why not try it as well? At first, the pace will be slow, but with time, you will learn and succeed in your mission. Brainstorm, develop interesting YouTube content ideas to apply, and introduce the audience to your fun skit.
11. Start Creating Music Videos
Let's get to learn some more video ideas for YouTube. Well, If you have talent, can sing, or can edit, what are you waiting for? Make the video away! Create amazing music videos and get viral instantly. This is just another big trend on YouTube that has been on the top ever since YouTube came to life.
If you have a voice of an angel and a crew that can help you figure things out about the music video, go for it. YouTube ideas for beginners are endless.
12. Unboxing Videos
Each product has a different kind of packaging. Unboxing a product is the most satisfying thing to watch when done right. It is just another trend that will blow your channel. Make an unboxing video of that nice-looking paper package whenever you buy something new. It also lies under the umbrella of the best YouTube ideas for beginners.
You can go a lot more creative in this aspect and add a lot of drama to it. These videos are therapeutic, so you need excellent editing skills to pull off a satisfying product unboxing video. Show your audience how the unboxing should be done!
13. Become a Prankster
Prank videos are also a fantastic idea, as these videos go viral immediately and start to trend when the prank is cool. Play harmless pranks with people or your friends and family and share the result with your viewers.
This is a very playful way to get more views. And most probably the most insane of YouTube video ideas for beginners.
14. Bust Myths in a Video
Myth-busting video trend is on the rise. No one likes lies, and everyone wants to know the truth. They are just looking for someone knowledgeable to bust the myths in society.
If you are good at your research or have some degree of some sort, make a myth-busting video. This topic is very engaging and ultimately grabs your target audience's attention. This is a clever video idea for YouTube.
There are many misconceptions about many things, and you can become the person to do that by busting them. Becoming a prankster is risky as not everybody will be pleased by the prank you pull off.
15. Simple Tutorials
You can also start with the most straightforward tutorial videos. In tutorial videos, you can teach people how to resolve a computer or software issue. Many people twice in their lifetime have an error or some computer window issue.
And they are always searching for answers and tutorials on YouTube. You can become the first and best to solve their problem by making a tutorial video. And if you have a specialty in something, you also start by giving people tutorials on how to program. Or how to find a specific software on the internet.
16. Interviewing a Famous Individual
If you are out of ideas and can afford to have a famous personality on your channel, go for it. That famous person will attract a large and more diverse number of individuals.
It can significantly impact your channel growth when new viewers come in. This way, you will get more subscribers and their comments under your videos.
17. Make Contest Videos
Contest videos are highly engaging. Your audience will keep on watching until it's finished. Gather up your friends and come up with a lovely original contest that is viewer friendly. This way, you can connect with your target audience easily.
When it comes to fun video ideas, making a competition video is a great way to get your creative brain working. It increases the engagement to a whole new level.
18. Quick Hacks
You can make big on YouTube by sharing tips and tricks as a quick hack. It is another entertaining video idea that will blow your audience away. Just give them what they want most authentically. Folding laundry quickly, for example, or making handy videos. So Make videos to help your viewer so he doesn't feel like he has wasted some time. These are the perfect YouTube video ideas to get subscribers on your plate.
19. Product Comparison
If two different products are in one category and both seem powerful enough, how about you compare them? Comparing your audience will give a better idea of what is best for them because people research before deciding which one to pick. And that is where you come in with a video comparing them.
Sharing their advantages and disadvantages could let people know why they should invest in a particular product. And why they should not invest in a product and why they should.
20. Travelling Vlog
Lastly, a Travel vlog is the ultimate YouTube video idea for beginners. We travel almost 3 to 4 times a day in our daily routine. If you have a pleasant personality and have positive vibes to share with friends, it is better to start making a travel vlog.
All you need is a selfie stick and some video editing skills. You can reintroduce the states or towns in your creative new language.
The Bottom-Line
In this article, we discussed your very first YouTube video ideas for beginners. We discussed how making a vlog, travel vlog, starting a podcast, giving product reviews, video game reviews, sharing tutorials, and many more could be the most fantastic ideas for Your first YouTube video.
These are the most basic and exciting YouTube video ideas to consider as a beginner. I hope you love them and apply them to your liking. It is always possible to start trending. Thanks for reading!