We'll reveal how many Followers on TikTok  you need to get verified and how to optimize your content for success.  TikTok account verification, like that of other social media platforms, can do wonders for your business by establishing your credibility and showing your audience that you are who you say you are.
However, obtaining the coveted blue tick on TikTok is difficult. The blue checkmark indicates that a user has been verified by TikTok, which is primarily aimed at celebrities, brands, publishers, and public personalities.
For TikTok certification, the Creator Launch Team has tight requirements and criteria. Verification on TikTok is intended to safeguard prominent creators from being duplicated, impersonated, or mistreated.
Obviously, this leaves you thinking, "How does one get verified on TikTok?" Well, we've identified a few crucial techniques to increase your TikTok verification chances. In this post, we will demonstrate how to set up and utilize your account to earn the coveted blue checkmark, as well as the numerous benefits a TikTok verification badge may provide. Let's start!
HOW MANY FOLLOWERS DO YOU NEED ON TIKTOK TO BECOME VERIFIED?
There are no following or liking criteria for account verification on TikTok. On the other hand, it has been observed that in order for TikTok to consider awarding you a blue tick, you must have a total of at least one million likes and at least 500,000 followers. There are verified profiles on the network with fewer likes and followers, so this data may not be entirely accurate.
However, your TikTok account must have more than a certain number of likes and followers to be authenticated. Before validating your account, TikTok also checks additional factors.
TikTok may validate your account if it is frequently duplicated by several other accounts on the network. And it's not enough to be well-known and popular within the platform. To boost your chances of getting verified on TikTok, you should also establish a presence on other social networks on the internet.
Try to be consistent and authentic on TikTok; otherwise, you will never be certified.
THE ADVANTAGES OF HAVING A TIKTOK VERIFIED BADGE!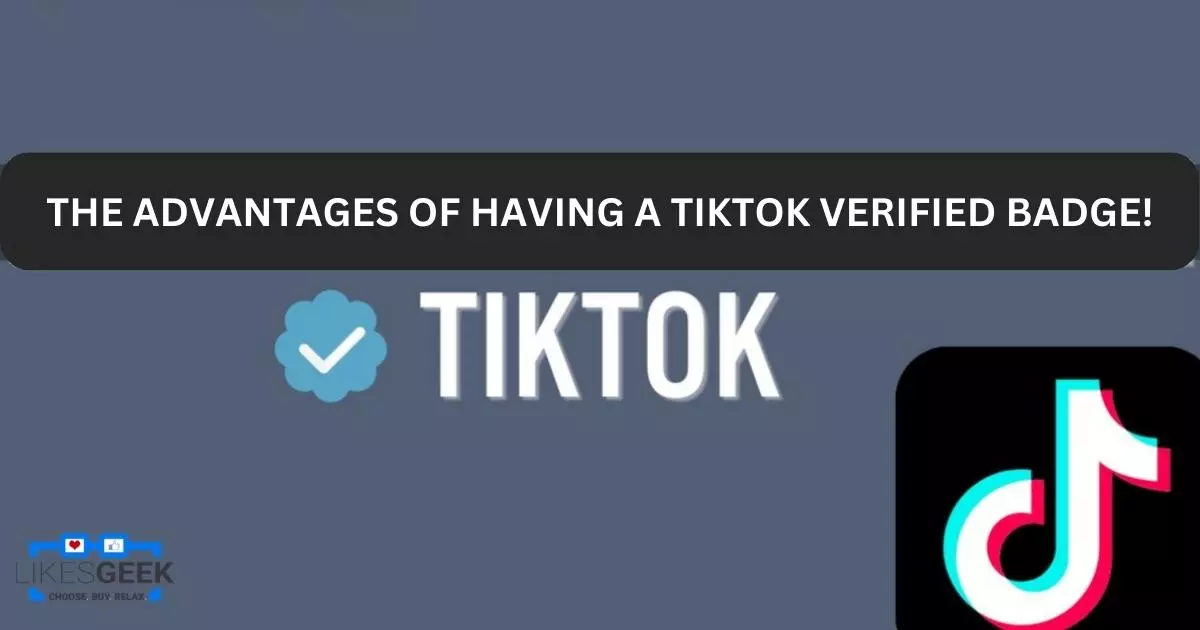 A TikTok verification badge can be a game-changer for expanding your account's reach. Listed below are the advantages of possessing a TikTok-certified badge:
1. Authority
Gaining TikTok verification shows other users that your account is legitimate and that you are the rightful owner of the account. As a result, your channel is now considered an official brand channel in TikTok's system. This increases the authority and visibility of your brand across the platform.
2. Authenticity
Present-day social networks are rife with bogus accounts. When this happens, the blue check mark next to your name on TikTok will assist your viewers to recognize your account as authentic and distinguish it from the many fake, spammy, and anonymous ones.
3. Trustworthiness
The TikTok verification badge provides an additional degree of legitimacy and reliability. This allows users to easily receive official recognition.
4. Reach
A verified account is more likely to be given higher priority by the TikTok algorithm. A blue checkmark indicates an increased chance of generating organic engagement and possibly new followers without any extra effort on your part.
In a word, yes. People on TikTok are more inclined to "Follow" accounts with a blue check mark next to their names than they are to do so for accounts with equal content but no check mark.
IS THERE ANY WAY TO INCREASE MY CHANCES OF GETTING TIKTOK VERIFIED?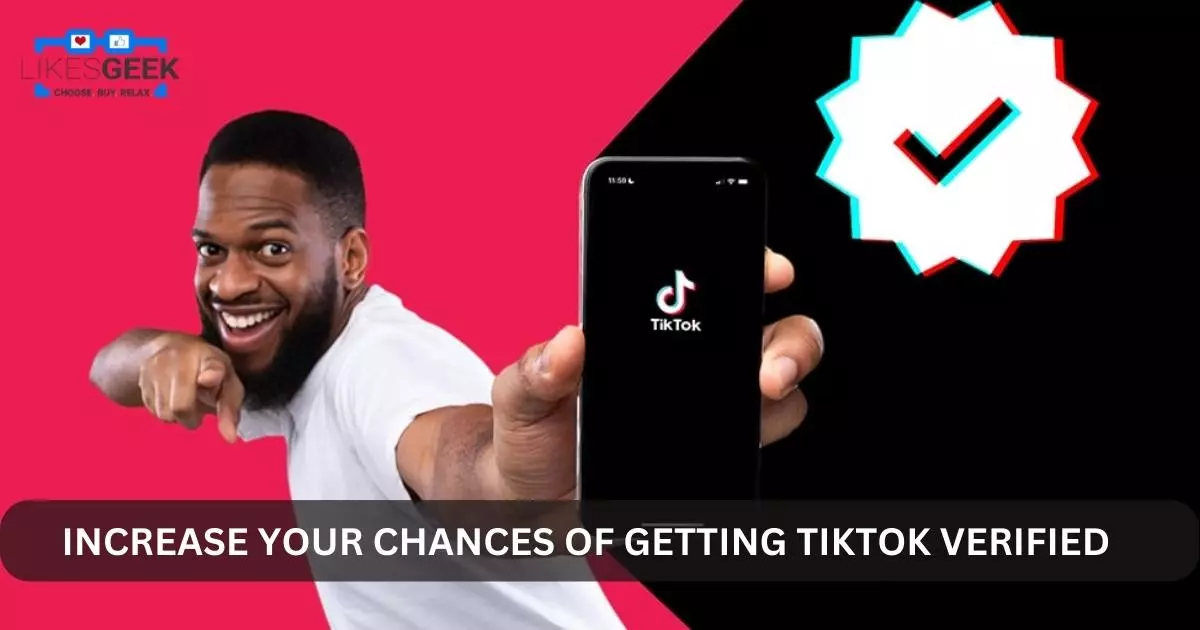 As with any other social platform, getting your brand verified on TikTok may be a tremendous boon. Obtaining the coveted blue check mark is difficult, especially on TikTok. There are strict verification standards implemented by the TikTok Creator Launch team. Discover how to make your TikTok account credible enough to get verified:
1. Request Profile Configuration
You want to get people interested in you with your TikTok profile picture, description, and the words you use in the video itself. Consequently, if your account is excellent enough, your fan base will gradually expand, boosting your chances of being verified on TikTok.
2. Emphasize the Quantity and Quality of Videos
Remember that the more you post, the more favorably the algorithm will view your profile, but don't share any videos under any circumstances. Try to enhance your editing procedure, and keep in mind that brightness is a crucial element. To that end, investing in set lighting would be a good idea.
The production of your films rides the crest of the TikTok verification wave, regardless of the current fashion. Making videos or articles that keep getting views for a long period is crucial. . Define your background of interest and produce something of worldwide value to accomplish this.
3. Employ Popular Sounds and Hashtags
Utilizing viral noises and hashtags is one of the best methods to increase the likelihood of a video becoming viral. Participate in challenges and trends on TikTok. Additionally, you can become popular by continuing to produce your sounds, as sounds are TikTok's foundation. Take a look at the most recent trending audio to get ideas for how to use it in your own videos.
4. Grow Your Number of Followers Consistently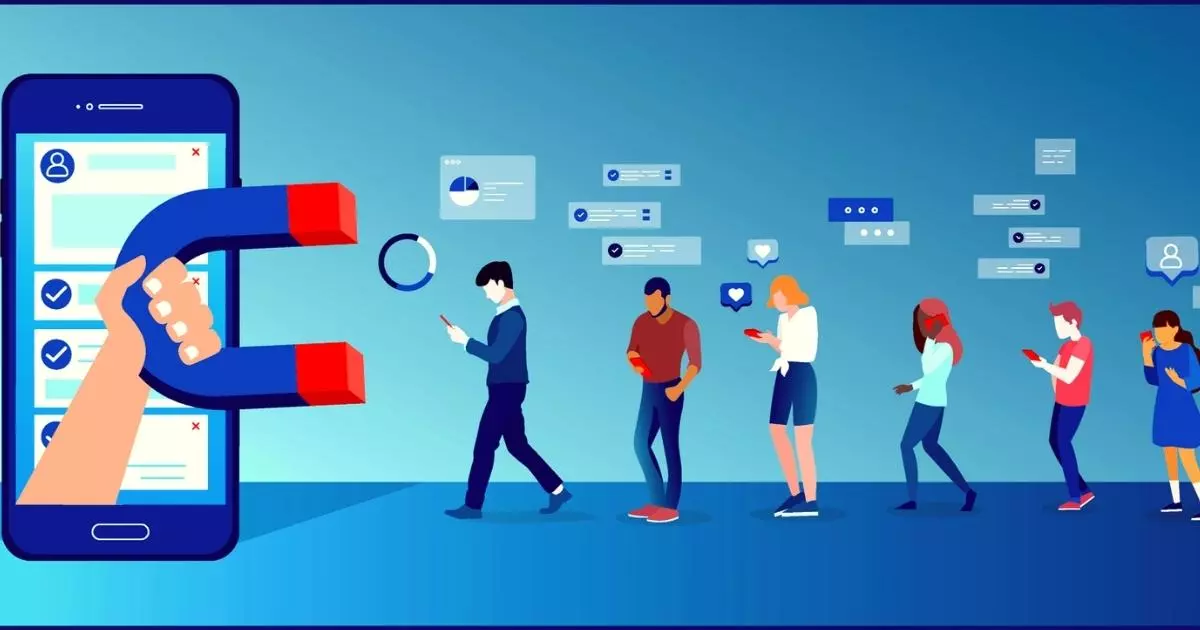 Focus on efforts to consistently increase your TikTok following. You can do this by frequently publishing and by following and interacting with other users on the platform. You should be an engaged community member. You can begin by talking with and following individuals inside your industry and then extend from there.
5. Become Viral
TikTok has a greater possibility of becoming viral than the majority of other social sites. A significant component of going popular on TikTok is appearing on the For You page of numerous people (FYP). One of the surefire methods to persuade TikTok to recognize your valuable presence on the network is to have your content appear on the "For You" pages of many users. Being included on the "For You" page by several visitors might raise your number of followers overnight.
"Stable" content is vital. TikTok's algorithm is based on the principles of interoperability, speed, and rapid tracking. Therefore, it is advised that you keep up with the trends and problems on TikTok. Utilize duets, hashtags, and the most popular trends or sounds that are currently trending.
6. Attempt to Capture the Media's Attention
Ensure that your brand is engaging in unusual and noteworthy activities that garner sufficient media publicity. If you have significant media connections, there is no harm in utilizing them. Consider participating in public events and projects that will increase your visibility.
7. Verify Your Account on Additional Platforms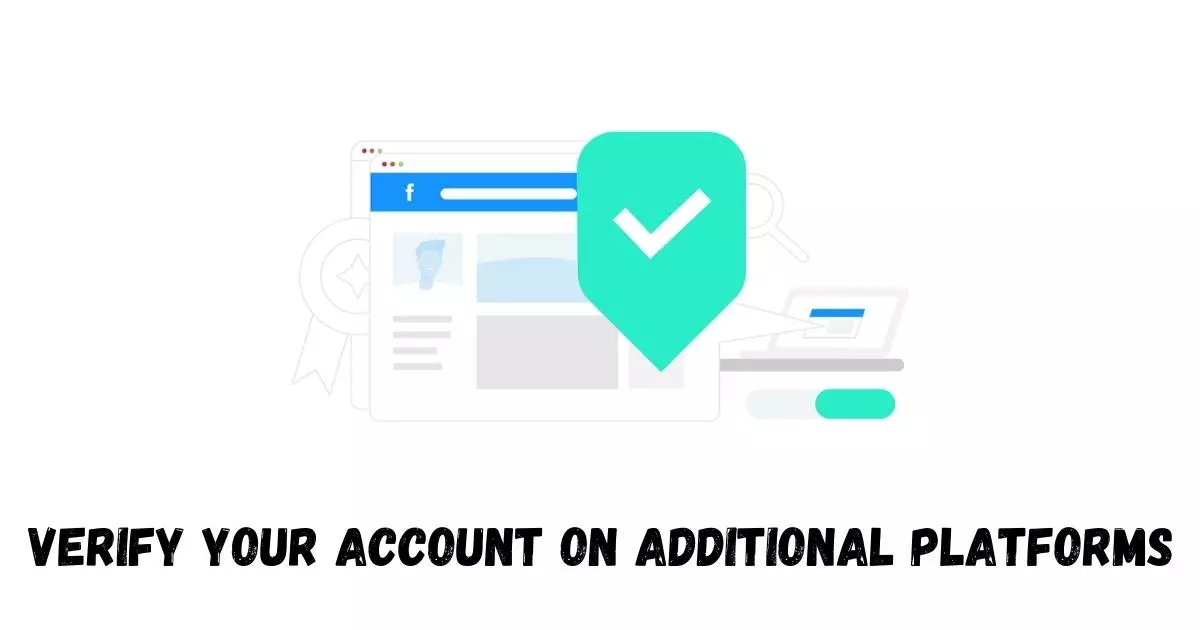 Apply for Facebook, Twitter, and Instagram verification and ensure that these accounts are linked to your TikTok account. If you are confirmed on other social media, use those credentials to obtain TikTok verification. Include the links in your TikTok bio to direct viewers to these other channels. If your accounts have gone viral on other platforms and you've gained media attention, TikTok is more likely to detect this and speed up your verification process.
8. Do not Overemphasize Validation
TikTok verification is not something you have much influence over. To expand your brand, TikTok verification is unnecessary.
Concentrate on expanding your presence on the platform, establishing new relationships, and creating outstanding content. If you get verified on TikTok in the process, that's fantastic. If not, just continue!