Instagram Is down? Our guide provides real-time updates on service disruptions and platform outages. Stay connected with your followers and stay informed with the latest news and information.
Even though Instagram's regular changes are beneficial, they result in a great deal of platform instability. It is very uncommon for you to attempt to access Instagram just to discover that the service is currently unavailable.
How can you tell if IG is offline or if you're encountering connectivity issues? Or possibly that your mobile device is incompatible with the application? There are multiple options, and we'll debate them throughout this article!
In the following paragraphs, you'll discover how to identify some of the most obvious signs that your IG is down, what you can do to get it back up and running, and how to confirm that the issue is on its end!
Instagram Is Offline: How Can You Tell?
There is no obvious indication of whether Instagram is offline or not. The application will launch normally, and posts you've already viewed will appear as if nothing is wrong.
First, check the unloaded fresh posts. If the subtitles are present but the video's image is missing, or if the refresh icon continues rolling, it can be a hint that Instagram is down in some circumstances.
Instagram's Stories are a second indicator. If they are not loading, there is a strong possibility that the social network is malfunctioning.
The final indicator may be websites that automatically follow people.
Using any of the programs to gain Instagram followers will not work, even if they are enabled.
Do you observe any of these manifestations? Then, have a look at our suggestions to determine if Instagram is indeed inoperable!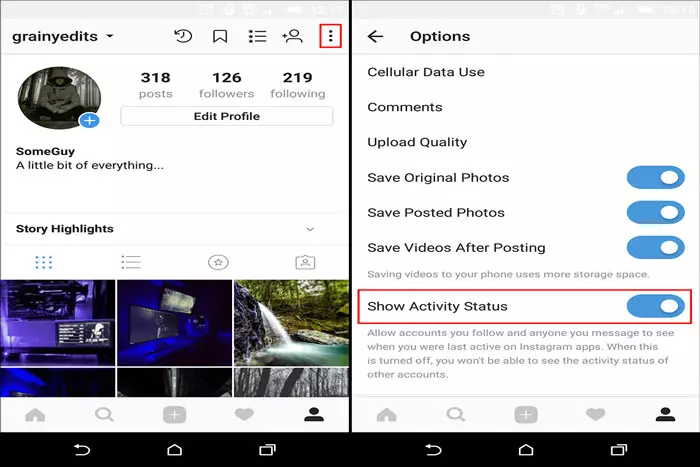 How Do You Confirm The Issue Isn't On Your End?
To find out if IG is down or not, you can make use of any of the preceding scenarios.
Browse more websites or social media channels (except Fb and WhatsApp). It is important to remember that both of these belong to the same corporation, and if one goes down, it could signify that they are both down.
To check your Wifi connection, use fast.com. So, you'll know if you've got the internet.
Aside from that, strive to keep Instagram's app updated at all times. Incompatibilities, such as the absence of new Instagram features, could be caused by the app's age.
To check if IG is updated on your Android:
Open your Play Store.
Then click on the menu symbol.
Next, select My apps & games.
Check your list of pending updates for Instagram.
If that's the case, press the Update button.
If you use an Apple product:
Launch Apple Store and navigate to "Updates"
If you've already done all that and your connection is operating properly and the app is up-to-date, you may need to visit these websites to determine definitively if Instagram is down!
Outage Report:
The failure report is the primary resource for determining whether Instagram is accessible. It is a fantastic alternative that will inform you whether other Instagram users are experiencing similar difficulties.
It is a comprehensive website that immediately displays a graph depicting the moments when reports of reaching the platform were received.
In addition, it will provide the percentage of complaints by category. For example, users can indicate if their feeds are not updating, if their Stories are not loading, or if everything is not functioning.
Conversely, there are no apparent indications that Instagram is currently down. Outage Report solely collects and organizes complaints based on the type of report or origin. You can also report any troubles you may be experiencing and let other users know if Instagram is down.
Online Instagram Server Checking:
When the fault is not caused by your app specifically, Instagram servers being down is a major issue for many users. Moreover, some online websites and programs can assist you to determine if Instagram is malfunctioning.
There are down-detector apps and websites for the majority of platforms, as well as those designed specifically for Instagram. You can Google one of these or download one of the apps to determine whether the issue is caused by Instagram's servers or your app.
Downdetector:
More straightforward than Outage. In the report, the first message you will see while visiting DownDetector is if Instagram is down, experiencing troubles, or operating normally.
Just like on Outage.
The report also displays a graph with all the complaints submitted by website users. It also allows you to view Instagram status in different countries, so you can determine if the platform is offline globally.
One of the additional features of DownDetector is that it provides a history with links for Instagram outages. Follow this link to see if Instagram is experiencing difficulties on DownDetector!
Examining Instagram's Help Page
In the case of Instagram not operating, it is not only a problem for consumers but also for producers and the Instagram corporation, as malfunctions degrade the quality of the in-app experience. When your app crashes or photos don't load, you can identify the solution by asking the program itself.
What Can You Do If Instagram Isn't Accessible?
When Instagram's servers are down, you can't do much. Wait till everything normalizes. You should also reschedule Instagram postings for the next few hours since they will fail if they try to post while Instagram is offline.