Since Instagram's launch in 2010, its popularity increased as time passed. Users seem to enjoy its emphasis on communication and connection through images and videos. Now, How to Upload a Long Video on Instagram? Instagram is optimized for mobile devices. This makes it an ideal social media platform for Generation Z.
It has never been simpler to share high-quality photographs. Instagram also gradually updated more features into its app upon feedback from users. For example, more ways to engage with followers and friends. On the other hand, Instagram sets limits to those same features.
For example, it is harder to make a longer video on Instagram. Instagram only allows you to record a 60-second video. But you can post a maximum of 10-minute videos. And 15-second stories and 90-second reels. However, if your account is verified, you will be able to post 60 minutes long videos.
So How To Upload a Long Video on Instagram Story Mode?
Each video uploaded to Instagram Stories is limited to 15 seconds. If your video exceeds this restriction, Instagram will divide it into 15-second chunks (up to 60 seconds total).
So how about we trim the videos to 15 seconds limit ourselves? Well, to do that effectively, you would need a third-party tool. This way you can trim the long video however you desire.
Additionally, It helps you post the whole video in 2 clips trimmed as desired. So you don't have to trim using Instagram's default built-in tool. Since many times we forget about where to trim the next upload. So a third-party tool will be used for precision and saving your time.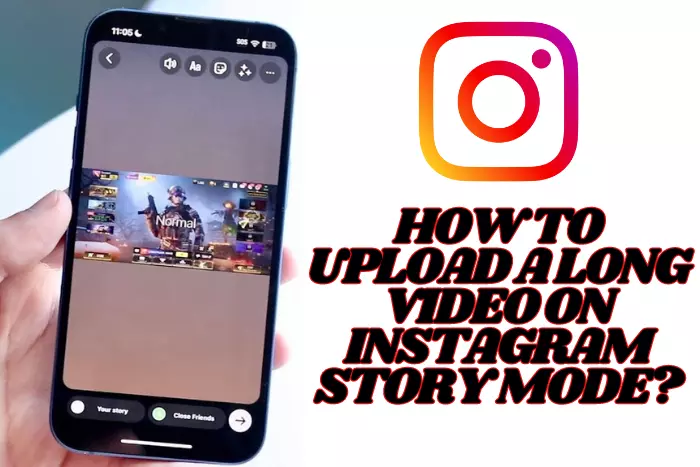 On the other hand, if the clip is shorter than 60 seconds, you can trim the first 10 seconds at the start. Afterward, cut the other 15 seconds to post later. No matter the set limit of Instagram story videos, you can always add more clips of the same long video into parts.
However, you can upload about 100 story clips at max. So Also, try not to exceed that limit.
Instagram plays each clip automatically, one after the other, with near-seamless perfection. Once you are done uploading all the clips, you'll find out that Instagram automatically plays every single one.
1. Add Your Extended Video to Your Story Directly
The quickest way to publish a lengthier video to IG Stories is through the app itself. Remember that Instagram only utilizes the first 60 seconds of a video. Afterward, it breaks it down into 15-second chunks.
IG automatically generates 15-second segments that run for up to one minute. However, this feature may only serve some users.
2. Use Multiple Clips of your Full-Length Video
Manually posting your video in short clips is the most effective technique. This allows you to create lengthier movies for your Instagram Story. This approach enables the publication of Stories that are more than 60 seconds in length.
Many third-party tools split your video into chunks of 15 seconds or fewer, and some verify that your video is Instagram-compliant (resolution, framerate, etc.). If not, Instagram will do it as needed. These are a few effective methods for lengthening your IG Stories.
InShot is one of the better solutions. Because you can make many modifications to your video. Those modifications could be anything such as adding stickers, transitions, audio, and filters.
In addition, InShot is available for both Android and iPhone. Unlike many apps that are created just for one operating system.
To share your edited video on Instagram, import it into InShot and use the "Share" button. You then publish it to your Instagram Story.
3. Upload Your Video to Instagram NewsFeed
In this method, if you want to upload a longer video to Instagram, then you should simply upload it on the feed. When you share the video on your Instagram feed, it will come in full length without splitting.
However, the limit is only 10 minutes if you are a regular account. Because only verified accounts can upload a maximum of 60-minute video.
4. Share a Live Video On Instagram Instead
Sharing short clips can be hectic and time-consuming. But to avoid that, you can simply go live. By going live you will be able to show people longer video content. It is a shortcut to uploading a lengthy video. Because a live broadcast can be as long as you want.
But if you want to show your audience a pre-recorded video, you have to engage them well. Yes, it is possible to go live with a pre-recorded video. Moreover, this time on live Instagram gives you a max of 4-hour limit.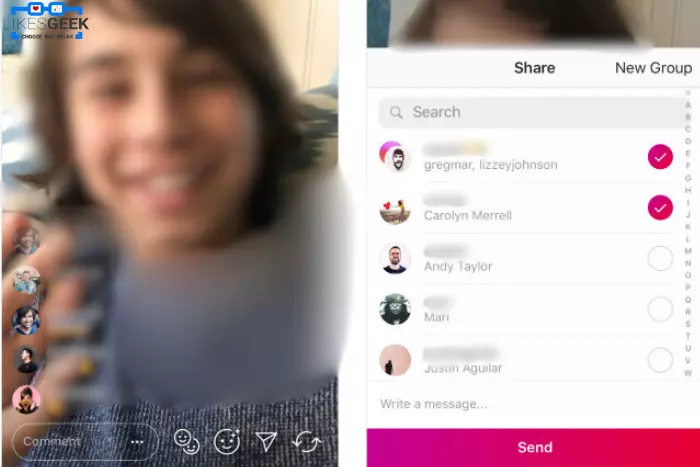 In addition, you must have the latest version of the Instagram app installed. This allows you to use Instagram in its best possible state. Because usually, updates come with many bug fixes and speed optimizations.
5. Upload the Video Link
Yes, you can simply upload the video somewhere else and add the link to the story. For example, upload the video to YouTube and post the link in your Instagram story or post. It is called an embedded IG link. Here is how to do it:
Open Your YouTube video, and click on the share button.
Copy the link.
Go to Instagram and tap on your story with the plus icon.
Select the thumbnail of your video from the gallery.
Now tap the square-shaped smiley emoji sticker icon.
Choose the "Link" sticker.
Add the link in the URL bar. (Add custom sticker text if you like).
Tap "Done" to finish adding the link.
Finally, move the link sticker to the best possible side and you are good to go.
Final Thoughts
Instagram's widespread appeal stems from its status as a fantastic venue for broadcasting visual content. However, Instagram's time constraints might be aggravating when you wish to upload a video longer than one minute.
If you post a video to your Instagram account, make some effort to make it as compelling as possible. Or you could always go live and run a pre-recorded video in your stream for your audience.