Unfortunately, the Google-owned video-sharing platform YouTube lacks a simple "YouTube Video on Repeat" option that would accomplish the task. However, there are still a few methods for achieving the desired outcome without jumping through hoops. Without further ado, let's proceed.
Six Methods to YouTube Video on Repeat
Listed here are the numerous ways to play YouTube music or videos on repeat on a computer or mobile device (Android or iPhone). There are a few tactics you can use using the official YouTube website and app, but you can also use a third-party app or website. Check them out and let us know if you require assistance.
1. YouTube Video on Repeat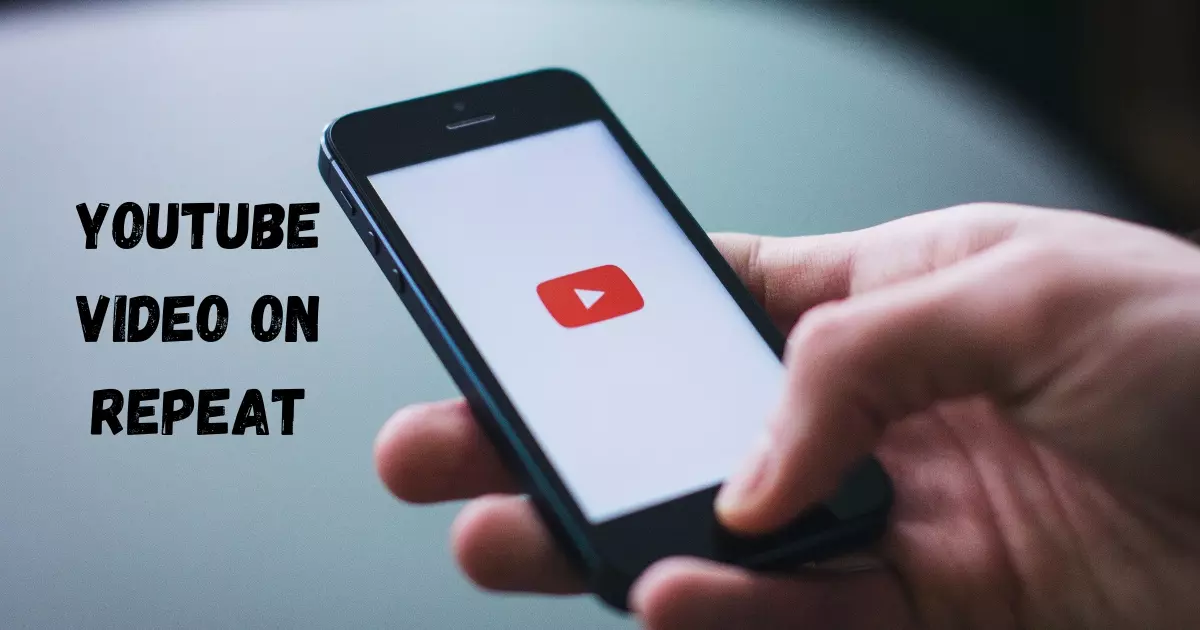 As previously stated, YouTube's interface does not feature a "repeat" button. However, it offers a clever "Loop" option that functions identically. With a single click, you can set your videos to loop and listen to them throughout the day. Note that the option to "loop" a movie is exclusive to PC users and not mobile users.
To replay a YouTube video, you must first play it and then right-click on it. After the menu appears, simply select "Loop" to repeat the video.
2. Create a Single-Video Playlist
As stated in the preceding section, the "Loop" option is unavailable on mobile devices, forcing Android and iOS users to seek alternatives. Fortunately, the approach we're about to discuss provides a simple fix for the looping problem. There are two ways to include a video in a playlist.
To repeat a video on your Android or iOS YouTube app, play a video and hit the "+" button in the upper-right corner of the video interface.
Then, add the video to a new playlist that you make.
Finally, play this song on repeat.
That is all! The video you uploaded to the playlist will now play on a continuous loop.
3. Use Google Chrome's Desktop Mode
Officially, you cannot "loop" a video on the YouTube mobile website or apps. However, you can still use Google Home to repeat a video.
To do so, simply visit YouTube, tap the three-dot button in the upper-right corner, and select "Desktop site."
By activating the option, you would have access to all of YouTube's features, including "Loop." Now that the desktop version has loaded, press and hold the movie and tap "Loop."
Your YouTube video now loops on your mobile device, just like it does on your computer.
4. Use an Extension for Google Chrome
Looper for YouTube is the most popular looping plugin available, making the process of repeating YouTube videos effortless. Simply access this URL to download the extension, and the extension will take care of the rest.
After successful installation, a "Loop" symbol will appear next to the "Share" option. Clicking on it reveals the extension menu, which enables you to choose the number of repetitions and even choose a specific segment to loop.
5. Utilize a Webpage that Loops (YouTube Video on Repeat)

If you are unable to create a separate playlist, you can use third-party websites to loop a video. These websites do not need you to log in to your YouTube account; therefore, your account information is secure. In addition, these websites are accessible via mobile web browsers and online, making them your one-stop shop for all your looping needs.
There are other solutions available, but we believe none of them can compare to our recommendation, YouTube Loop. Not only can you loop your favorite videos, but you also have the option to replay a particular segment. Simply copy and paste the video's URL into your webpage. Once YouTube Loop has identified the URL, controls will be displayed.
In addition, you can alter the sliders to choose a specific segment to loop (as shown at the bottom of the picture below). However, this is entirely optional. However, it can be quite useful when rehearsing anything, such as a dance technique, and requires a piece to be played repeatedly.
6. Utilize a Third-Party Application
Using a third-party Android or iOS application is the final method for looping a YouTube video. Their functionality is comparable to that of their desktop counterparts, with the added convenience of being able to reside on the home screen.
Music is excellent software in this category, and it is free to download from the Google Play Store. Here's how to use the app to replay a YouTube video.
After installing the application, simply search for and play the song you wish to play on repeat. When the video begins to play, various options will appear on the screen, allowing you to loop the entire film or repeat a selected segment.