Instagram is not loading Pictures? Our expert guide can help you identify and troubleshoot the issue. Get your Instagram feed up and running again with our step-by-step instructions.
What is the purpose of Instagram without images? If you cannot upload images, your feed will be nearly empty. You may see videos if they are accessible, but as you know, most of the Instagram content consists of photographs.
It's unpleasant when images don't load on your device or browser; technical issues with the Instagram app are the most common cause of images not loading. However, there may be further factors, which we will discuss in a moment.
You should be aware that the issue of Instagram photos not loading is quite common and pretty simple to resolve. In this post, we've outlined all the procedures you need to do so with simplicity.
Without further ado, we'll explain the error's sources and then how to resolve it on your device or browser.
Why did I Receive the Error Message "Could Not Load the Image. Tap to Try Again" Error?
Before going into the solution, it is advisable to grasp the most prevalent reasons for this issue. Consequently, you can take more appropriate measures to remedy the issue.
Perhaps the most common cause of the Could not Load Image, Tap to Retry error is a poor internet connection. It's a well-known fact that the app will run poorly if you have a poor internet connection. Therefore, the first thing you must do is ensure that you have a stable internet connection, as Instagram cannot load photos without one.
Instagram is currently offline, which is also a key contributor to the outage. However, it is extremely rare for Instagram to cease functioning or go down. Utilize a down detector if you wish to determine if Instagram is offline.
Alternately, if you wish to determine the current Instagram status, you can visit Google and conduct a search for Is Instagram Down? You can also check Twitter for Instagram availability information. Instagram down may be rapidly searched for on Twitter, and the results can be sorted by "latest."
Lastly, Instagram will alert users via its official Twitter handle if the issue is extensive.
If several users report that the app is temporarily unavailable, you should not be alarmed because Instagram will immediately repair the issue. If the platform's servers remain operating, but you are unable to access photographs, it is conceivable that the image has been removed from the Instagram servers; this typically occurs when a user deletes a chat or image from their mobile device.
However, you may try each of the following ways individually to determine which one is most effective.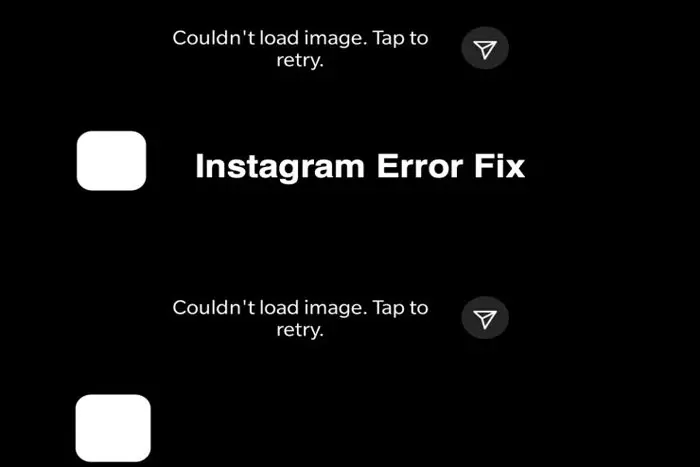 Solutions For Instagram Images That Don't Load:
When Instagram fails to load or Instagram is unable to load the image, it is important to know what to do. Before continuing, you should verify that your internet connection is working properly and restart the application. These are the most fundamental methods that may provide a quick and simple solution to Instagram images not loading.
The following are sophisticated techniques to restore Instagram to regular operation:
Clear the App's Cache and Data:
It is simpler on Android because you can erase the cache from the app's settings menu. On Apple, Instagram must be uninstalled, located in the app store, and reinstalled.
Determine the Condition of Instagram's Data Servers:
It is simpler on Android because you can erase the cache from the app's settings menu. On Apple, Instagram must be uninstalled, located in the app store, and reinstalled.
Upgrade Your Application to the Newest Version:
Then, activate the auto-update options to ensure that it is always kept current. Ensure that all of the app's needed permissions are granted. These can prevent the application from operating.
If none of the procedures above work, you can reset your smartphone to factory settings and redownload the program from the Google Play Store or Apple App Store. With this info, you ought to be able to resolve your Instagram issue.
Contact Assistance:
If you are unable to resolve the issue of Instagram, not loading photographs, you should contact support teams to see if they can assist you. Simply log in to your account and submit a ticket detailing how the issue began when using the application.
Your Account Could be Compromised:
It is possible that someone hacked into your account and erased your photos if you haven't been able to resolve the issue with pictures not loading by this point.
There have been numerous instances in which Instagram accounts have been compromised, resulting in greater harm than the loss of photographs and videos.
If so, you must notify Instagram's support team and change your password before doing so. Utilize a strong, difficult-to-guess combination and activate two-step verification on your account. As long as you've used 2-step verification, no one else will be able to log in and you'll be the only one who knows it.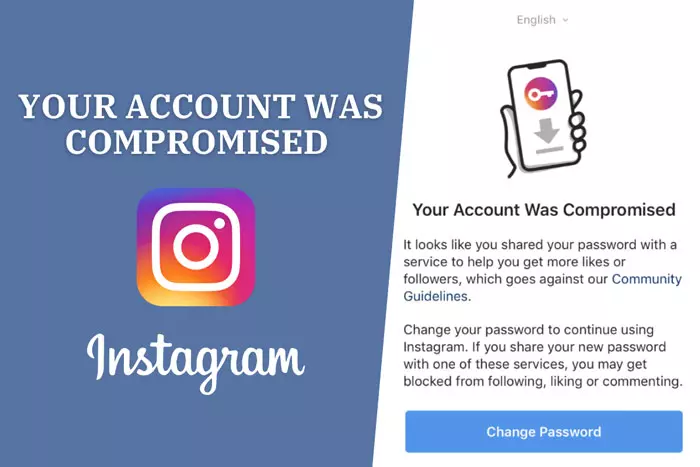 Regain Your Preferred Instagram Feed:
Instagram's failure to load images can disrupt your social media experience. Other than using direct messages (DMs), there is nothing to consume in the app. Use the aforementioned solutions to repair Instagram's inability to load images in a flash. While you're at it, please tell us which method worked for you.