Instagram has been a prevalent social media platform for years. As it allows users to post videos and photographs to demonstrate their talent and earn money, it is advantageous. However, for many users, it is a time-consuming distraction.
But recently, several Instagram users have complained that they cannot play videos. These errors may be caused by adjustments to the device's settings, minor faults inside the Instagram app, or network-related issues.
In this article, we have compiled a list of viable remedies for the Instagram videos not playing on the Android issue. Continue reading this post if you are a dedicated Instagram user to return Instagram to its normal settings.
What factors prevent Instagram videos from playing?
After researching multiple use cases and circumstances, we determined that there are several reasons why Instagram videos do not function as planned and remain in buffering or display a replay icon. Here are a few reasons:
We observed a disagreement between the power-saving module and Instagram's video mechanism. Instagram appears to demand more power than other applications, and the operating system prevents videos from playing when in power-saving mode.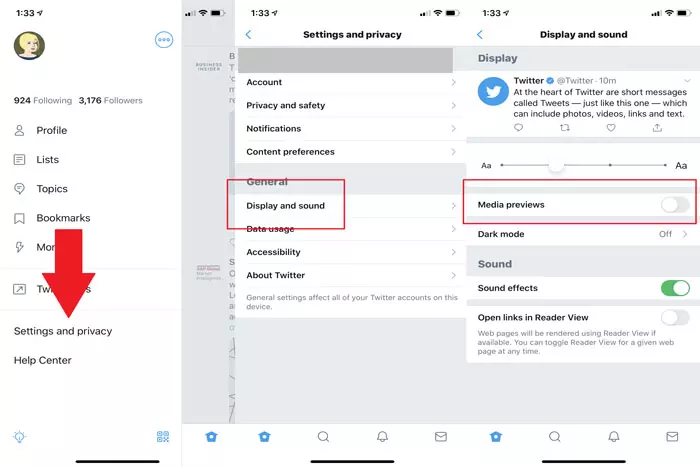 Application in an Error state:
Instagram contains various flaws in which the video does not play, or its voice continues to play after the user has scrolled away from it. In this case, restarting the application resolves the issue.
That's the most prevalent case. If your Internet speed is too slow, the videos will continue to lag until they have finished downloading.
Instagram's cache may be corrupt. Reloading it updates all of the application's data and restarts each module.
Some data conservation modules or programs prevent Instagram videos from loading. Disabling them immediately resolves the problem.
Display Aspect Correction Ratio:
Android smartphones can adjust the aspect ratio when watching videos or images. Deactivating the repair resolves the problem.
Ensure you have your credentials readily available, as we will be re-logging into the platform.
Before proceeding with the solutions, ensure that all Instagram services are operational. If problems exist on the server side, your debugging efforts will be in vain. You can examine relevant forums to gain insight.
How can I solve Instagram videos on Android that won't play?
Every one of the following options has been thoroughly vetted. Examine them patiently to determine which one works for you. Your Instagram video problem should be resolved.
Update Instagram app:
The initial step is to update the Instagram application. Most of the time, an outdated version is to blame for problems. This means you should always use the latest up-to-date version. The automated update should be enough, but you may also verify manually.
To upgrade Instagram's mobile app:
Launch the Play Store app.
Press the Menu button. In the Updates section, look for Instagram.
Select to update.
Once it's complete, open Instagram and attempt to play videos.
If the videos continue to be unplayable, let's attempt extra steps.
Remove Instagram app data and cache:
Instagram, like most apps, stores a substantial amount of data on the device. Depending on the settings, every image or video submitted is saved to the phone's memory or SD card. Cache files can slow down the app and impair video playing.
Accordingly, the next option for Instagram videos, not loading, is to erase the app's cache and data.
Here's how to delete your Data and Cache:
Open Settings.
Open Apps.
Select Instagram and then open Storage.
Clear your cache and data.
Restart the apparatus.
Open Instagram! (you may require to log into IG again).
Try playing videos:
Some users utilize specific applications to clean the cache automatically. However, none of them are recommended by us. Not only do they consume storage space, but they also tend to operate in the background and degrade overall performance. Simply said, these applications cause more trouble than they solve.
Reinstall Instagram:
Occasionally, applications may become stalled due to corruption. Sometimes software has a mind of its own, and reinstallation is the only possible remedy. If Instagram videos won't load, try this. Typically, this should cure the issue with Instagram videos.
Reboot the Wi-Fi router:
Sometimes the relationship may play the most significant role in Instagram offenses. Some users have claimed on various online forums that Instagram videos are accessible through Wi-Fi but not mobile data, and vice versa. Therefore, the initial step is to restart the wireless router. After turning it off and waiting about a minute, turn it back on.
In addition, you may need to update the router's software and switch from the 5 GHz spectrum to the 2.4 GHz band. Even though 5 GHz enables faster speeds, its signal is not as dependable over distance as 2.4 GHz. That's not a problem with dual-band routers, though.
Reset the Network configuration:
After adjusting the router, let's reset the phone's network settings. This should resolve typical connection issues and allow you to begin from scratch. Remember to adjust the settings likewise.
Click "Settings."
Then, open "Backup & Reset."
Select "Network Settings Reset."
Click "RESET SETTINGS."
Restart your smartphone.
Reconnect with others and view Instagram videos.
Turn off the Energy Savings mode:
You can rectify this issue by removing the Power-saving mode, which interferes with the playback of Instagram videos. Therefore, head to the Power settings and disable the Power-saving mode to resolve the issue.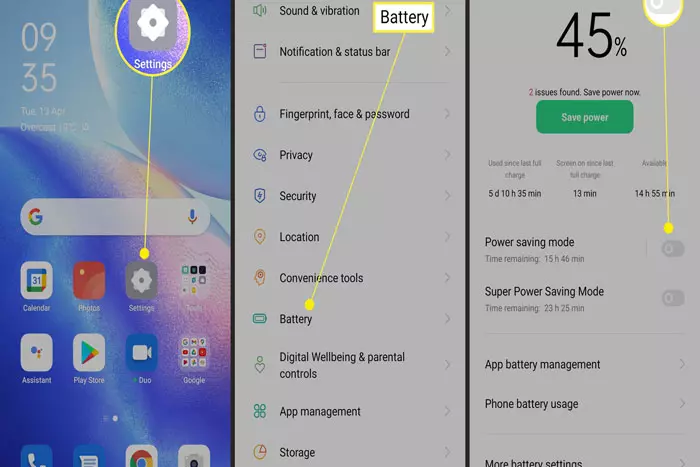 Disable data saving mode:
Similar to power saving, data saving may cause Instagram video playback difficulties. This is done by Android OS to restrict your data usage. This section is optional if your data plan is limited.
To adjust this setting, navigate to the phone's settings and data consumption area.
Enjoy Reels!
We hope the glitch that prevented Instagram videos from operating on Android has been fixed, as we can now watch Instagram reels. Please indicate which solution helped you to resolve the issue. And if we neglected to add a workaround, please let us know!