TikTok is well-known for both its short films and its live streaming. TikTok is a social networking platform that allows you to make money when you go live via its "virtual live presentations" feature, even though Instagram and Facebook have a similar function.
Experiencing problems when going live on TikTok? Do not fear, as our experts have attempted to resolve nearly all issues and compiled this comprehensive guide to TikTok live streaming.
WHY AM I UNABLE TO GO LIVE ON TIKTOK?
A person cannot go live on TikTok if they have fewer than one thousand followers. Aside from the age requirement, you may also find that TikTok has banned your account if you try to go live.
Most people can't go live because they don't have enough followers on TikTok, which is why you need at least a thousand to utilize the TikTok live feature. Therefore, if you're serious about going live, you should work on naturally expanding your fan base.
TikTok wishes to preserve the security of its site, given that the majority of its users are adolescents and young adults. Therefore, if you are under 16, you cannot go live. Additionally, if you are older than 16 but younger than 18, you can go live on TikTok, but you cannot receive virtual gifts from your fans.
HOW TO DO A LIVE STREAM ON TIKTOK WITHOUT 1000 FOLLOWERS?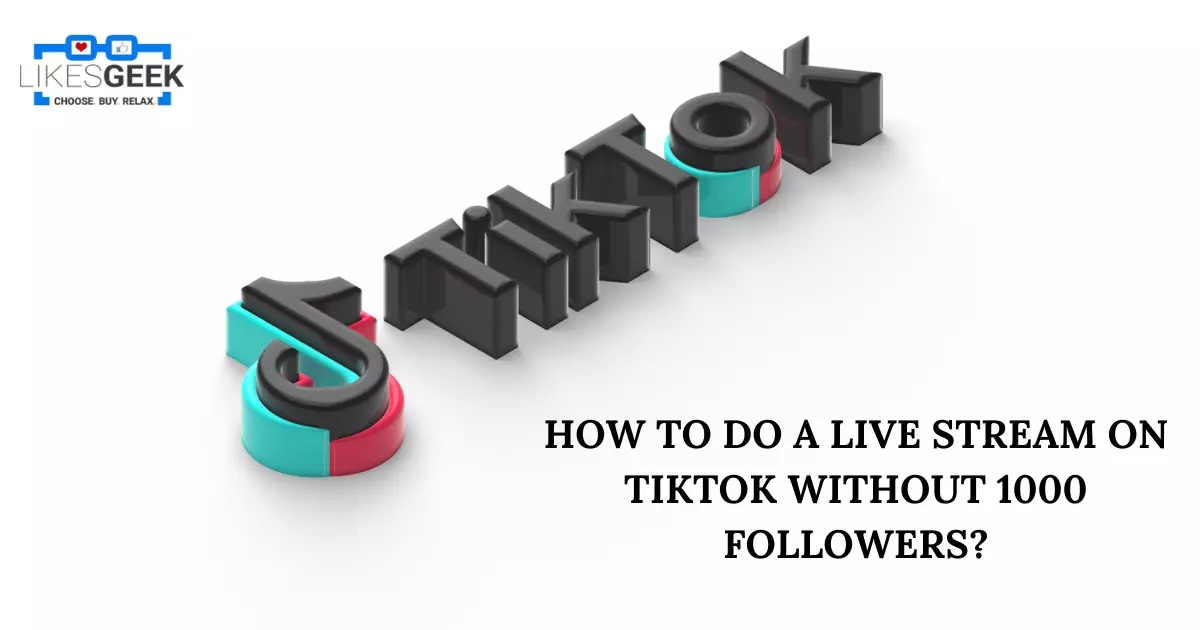 To broadcast live on TikTok, you need at least a thousand followers. Fortunately, there is a way to go live even if you do not have 1,000 followers. It has been successful for many, but it is not a foolproof strategy.
Over time, TikTok has evolved to comprehend these simple tactics.
However, just use this technique once. Never say never; it could work.
Select the Profile tab by tapping the gear icon inside the TikTok app (symbolized as "me"). It is located in the upper-right corner of the display.
Select Settings and Privacy from the drop-down menu that appears after clicking the ellipsis (…) in the Profile symbol.
In Settings and Privacy, you'll find the option to report an issue; select it.
There will be a "Live/Payments/Rewards" option. Select the option. I can't even begin to live. They will request that you describe your situation in detail.
Write a persuasive justification and ask them to enable your TikTok live streaming option. This is the most crucial stage. You must come up with a clear and plausible rationale and write it in the most alluring manner possible. If you are not skilled at writing, you should contact a friend for assistance.
Enter a valid and active email address, then click the Send button in the upper-right corner.
TIME TO GO LIVE ON TIKTOK!
If you're planning to go live, our experts have compiled a list of fantastic advice. These strategies will prepare you effectively for a live performance.
1. Live Your Life with Purpose
Have something specific in mind to do while viewing a live stream. You can make a mistake if you walk through life without having anything to say or a mission to complete. Furthermore, having a purpose would inspire your followers to attend your live performances.
Think about what your followers would like to see, like a giveaway, a look behind the scenes at how you make your regular TikTok videos, or a story that will make them want to come to your life.
2. Establish A Framework
You must have a good structure for your live stream to keep things entertaining and avoid saying or doing anything inappropriate. You do not need to write a script, but you should have bullet points for what you will say.
Keep it genuine by avoiding the use of a script, but at the very least, jot down the essential themes you wish to address during the Livestream. Having a distinct structure for your stream will encourage users to stick around. Consider your introduction, your main points, and your conclusion.
3. Promote Your Live Session in Advance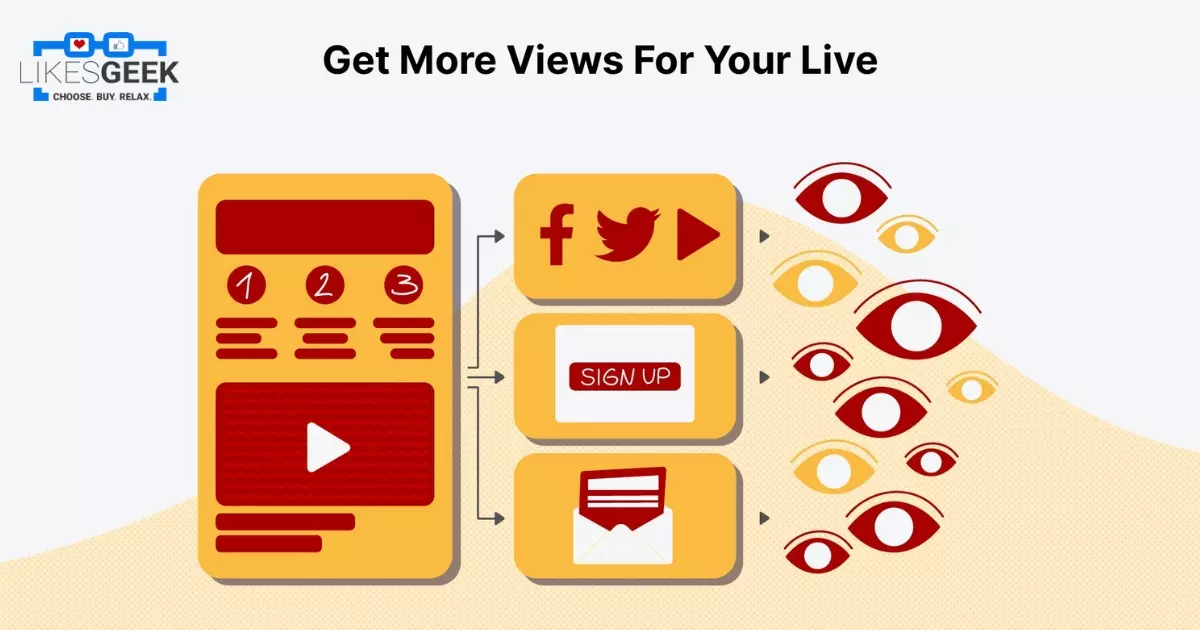 Always promote your live session at least three to five days in advance. Promote your live broadcast on additional social media platforms. You can increase your fan base by doing this.
If you have a large Instagram following, you should post an Instagram story or an Instagram post about it. Promoting your live stream across multiple platforms will attract a larger audience.
4. Collaborate with Extra Influencers
Talk with a new creator in order to increase viewers during the live broadcast. You will be discoverable to their audience and vice versa, which could lead to you obtaining more followers and views.
There's also the option of conducting interviews with notable figures in the creative industry, or anyone else who has a solid track record and whose work may be of interest to your target demographic. As TikTok is primarily for entertainment, ensure that they are not formal and professional. Instead, find ways to make the live TikTok video entertaining.
5. Live Stream Duration Should Be Limited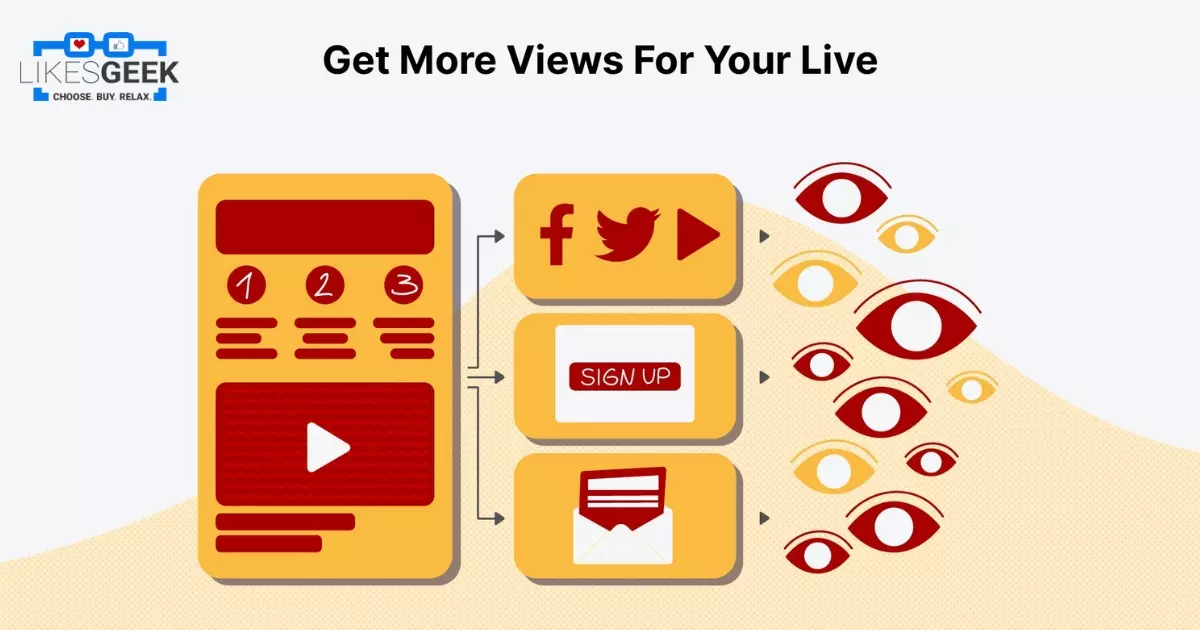 Your live stream should not be excessively lengthy; keep it brief. It shouldn't exceed thirty minutes. If you have a lengthy live stream, it gets difficult to maintain your audience's interest. Additionally, there are greater opportunities for error during a live broadcast. Therefore, the live stream should be brief.
6. Use Adequate Lighting and a Spotless Background
Perform your live video in a location with adequate lighting and no audio disruptions. Invest in a ring lamp to obtain adequate illumination. However, do not exaggerate; attempt to maintain a sense of realism.
Your fans desire to see your true nature. Remember that this is not a typical TikTok video. Simply having a clean area with minimal distractions and adequate illumination is sufficient for productivity.
TikTok Lives are a fun way to connect with your audience and other users of the app. You need at least one thousand followers to begin live broadcasting. Additionally, unlike Facebook Live or Instagram Live, TikTok Live allows users to earn money. Be mindful of TikTok's rules and regulations before going live. Be genuine and entertaining with your TikTok audience.