Many Facebook stories now have clickable links that'll take you directly to external websites. Adding a clickable link to a Fb story is more challenging than posting an image/video. Would you also like to connect to this page within your Facebook story?
This may be something you wish to undertake for several reasons. For instance, you might add a reference to your YouTube channel or a related website. Making the link active saves time for site visitors by eliminating the need for them to open a browser and type in the URL manually. The CTR (click-through rate) of your links will increase due to this function.
However, you cannot include a clickable link to a particular URL in your story when using the mobile app or the desktop version of Facebook. Numerous fixes are accessible online; however, the majority are unsuccessful. In this article, we'll show you ways to embed a link in a Facebook story. They are proven efficient through testing.
Why Should You Include a URL in Your Facebook Story?
Incorporating links into Facebook Stories boosts interaction with viewers. If you recently published a video on YouTube and want additional people to watch it, then inserting a clickable link on your Fb story will enable your visitors to view that YouTube video instantly. Further, your site visitors won't have to enter any text to look for what they're after.
Adding a link to a Facebook story might be advantageous for businesses seeking to increase sales. This link can boost the CTR. The companies can consider providing a link to their services and products to increase interaction, enhance their relationship with their target audience, and increase brand awareness.
How to Include a Hyperlink in a Facebook Story
By using a "Share Link feature," you can add a link to the Fb story. We'll supply you with a link that'll allow you to add a clickable link to your Facebook story.
NOTE: The link will not be accessible via the Facebook app, so you must access your Fb account through a web browser.
Steps for adding a link via browser:
Start up your preferred "web browser."
Put this address into your browser's "URL" tab: (URL: https://m.Facebook.com/sharer.php?u=yourlinkhere).
Remember to replace 'your link here with the complete URL. Example:https://m.Facebook.com/sharer.phpu=https://www.Likesgeek.com.
Tap the "Go" button once you've made changes to the link.
You'll be directed to the "Facebook website."
Put in your credentials and sign in.
You will reach the "Share page."
Now select your "Story" option.
The news feed will be chosen by default. "Uncheck" the box if you don't intend to share.
Finally, hit the "Post button" to create a clickable link to your Fb story.
Add a Link to the Facebook Story Using WhatsApp
Due to Facebook's acquisition of WhatsApp in Feb 2014 and the applications' integration, you may quickly share your WhatsApp status on your Fb Story. WhatsApp status updates are comparable to Fb stories. It's available for the following 24 hours.
Launch "WhatsApp" on your mobile phone or tablet to get started.
To view your current status, click the drop-down arrow next to "Chats" and click "Status."
Then, click "My Status" which looks like a "plus" sign.
If you want other people to check out your link, you can do so on your status page. Now is the time for link distribution. Select "Share to Facebook Story" under "My Status" after you're done.
When asked, select "Share to Facebook Story" to publish the link as your WhatsApp status on Facebook.
Add a Link to Your Facebook Story Using the Facebook App
Copy and paste the "URL" to share a link to your story.
Create a New FB Post with the App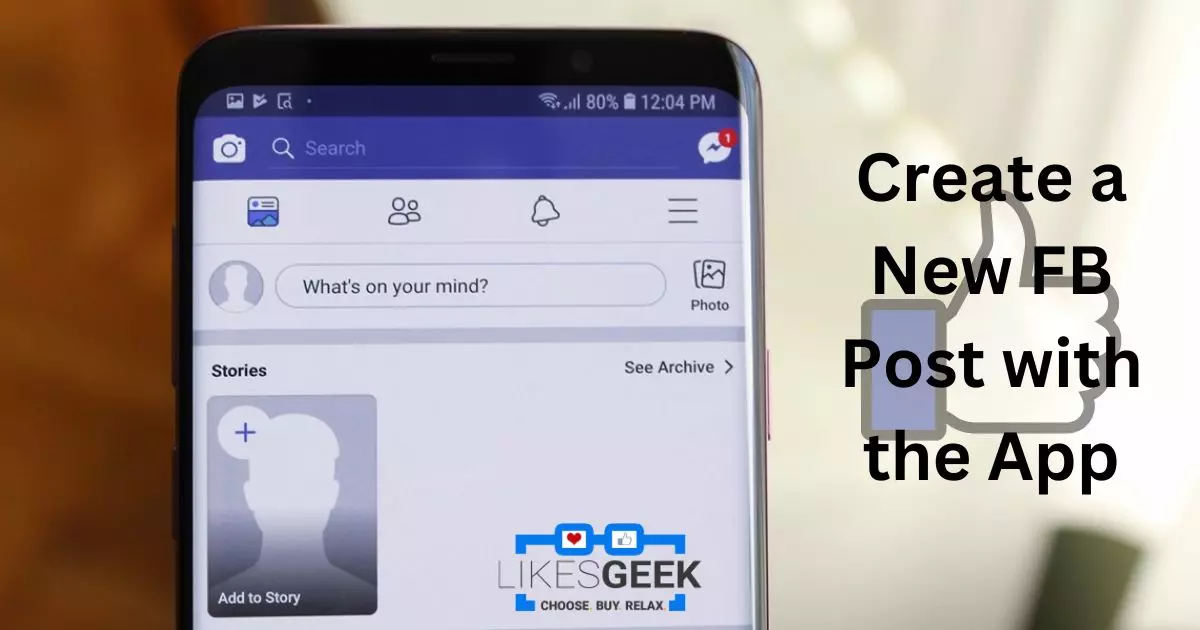 Copy and paste the URL into the "new post" section, then write whatever you want about the link. After that, click "Publish."
Then click the "Share" to your story option to share your story on your profile.
We believe that after reading this blog, you'll feel confident including a link in a Fb story. Select one option that best suits your needs from the ones provided. As of this article's writing, these methods are safe. Use the steps in this article to increase engagement with your website, content, or other content.