Everyone desires to make their social media profiles entertaining and engaging to attract larger audiences, especially those with public accounts. Sharing personal stories and Facebook Story with your online community strengthens the bonds you've built with them.
Adding songs to your stories is a terrific method to pique your viewers' interest and keep them watching your content. Whether you're using an app or your song library, you have the option of including music with lyrics displayed.
Don't worry if you've always wanted to spice up your Facebook stories with some tunes, but didn't know where to start. Hang around, and we'll explain everything step by step!
How to Create a "Facebook Story" with Only Music?
Facebook users are increasingly turning to music-only stories to share the tunes they can't get enough of. Can you create music-only stories? If not, the steps are as follows:
Simply select the "Create Story" button on Facebook's homepage.
Select the "Music" option on the homepage to browse Facebook's music library.
Browse songs by genre, artist, or other criteria, and then select the one you want to listen to by tapping on It. A Facebook Story with just the song playing will be generated automatically. Bonus Tip-Additionally, you can save songs you enjoy in Facebook's music collection. Remember that only songs containing lyrics labels will show lyrics in Facebook Stories.
Drag the slider to select 15-second music clips for Facebook Story, then tap "Done."
You can change the backdrop color of the musical Facebook Story post by tapping on the several Dots available. Additionally, you can tap the background to alter the look of the highlighted artist and music album. After configuring, press "Done."
Finally, click "Share to Story" to publish a Facebook Story containing solely music.
How to Include "Music" in a Facebook Photo/Video Story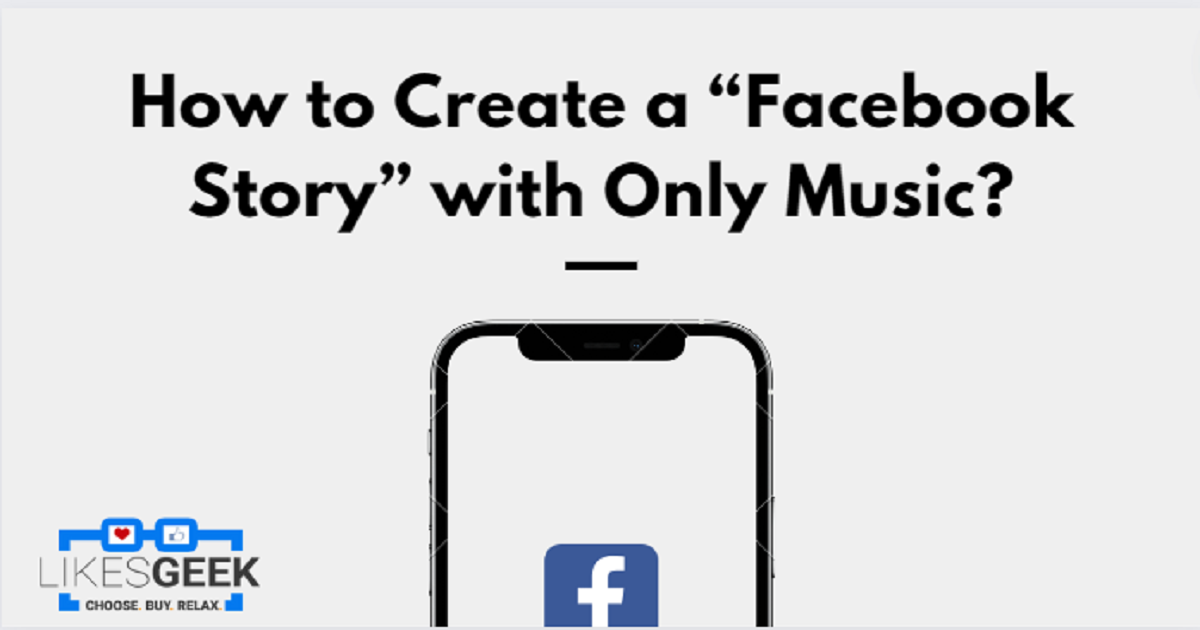 Facebook Story also allows you to include background music for your videos and photos.
Launch "Facebook" and select "Create Story."
Upload a video/picture from your camera roll or click the "Camera" icon to record or capture a photograph for the Facebook Story.
After capturing a shot, click the "Sticker's icon," which resembles a smiling face, and choose the "Music" option.
Find the song you want to include in your Fb Story by browsing the list below or searching for the song's title, artist, or genre. If you want to add a song to your "Facebook Story" with lyrics, you'll need to find the song's version that says "lyrics."
Select whatever segments of the song you want to play in your Facebook Story using the slider, and then use the color picker to change the lyrics' font and album cover image. Press "Done."
Personalize your story by adding filters, texts, and tags, then share it on Facebook.
How to Add "Custom Music" to your Facebook Story
The
Facebook app
does make it simple to add music to Facebook Stories, but it does come with a few limitations.
You can't use the "Music sticker" in your Facebook story in a few countries.
Adding original music to a Facebook Story is limited to a maximum of 15 seconds.
Sometimes you'll not find the perfect tunes in Facebook's native music collection.
It is not possible to add music to several photos and videos on Facebook Story.
Adding multiple songs to your Facebook Story is not possible.
Therefore, a fantastic alternative is to utilize feature-rich, user-friendly online video editors like FlexClip or Filmora. With a video creator, you may access hundreds of royalty-free audio and sound effects, submit your original audio and sound effects, and easily add them to various photos and videos for your Facebook Story.
If a beginner follows the steps below, they'll be successful.
Install the application and import the video
Edit the video
Add your own music and/or sound effects.
Export edited document
Publish your stories.
Changing the Look of Your Facebook Story's Song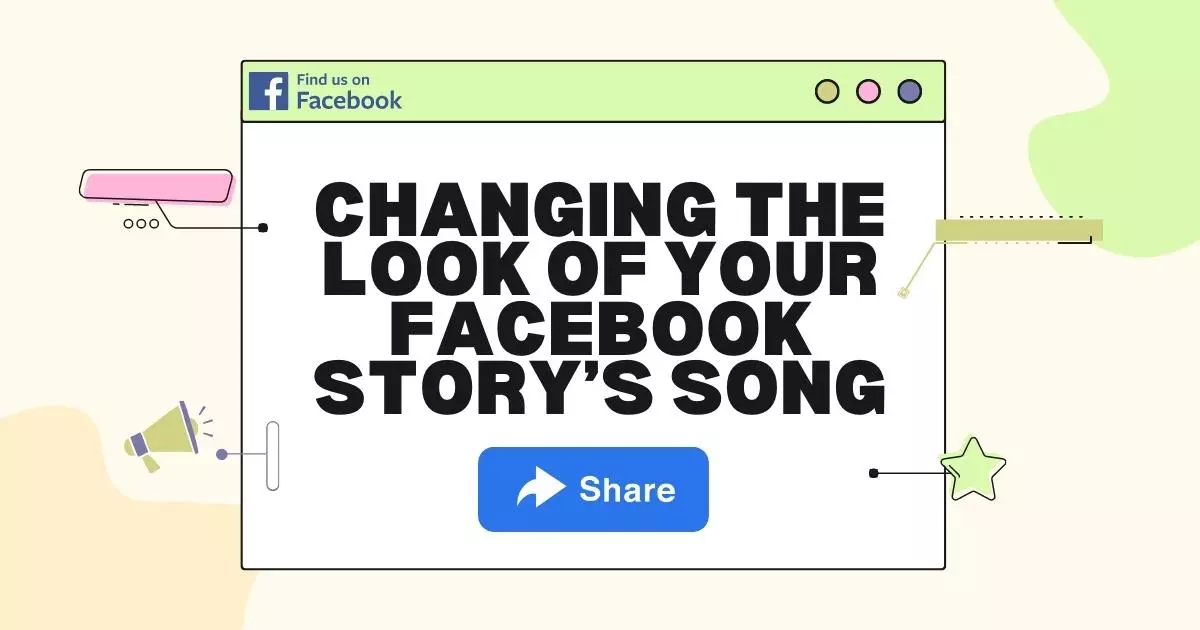 If you are unaware, you may also alter the music sticker on your tale to make it more visually appealing. It is possible to customize the image of the music sticker, change its color, select the 30-second portion of the song, and enable the lyrics.
Step 1: Pick a song and click the "Aa" button to see the lyrics
After picking the song, you may click the "Play" button to add it to your tales. You can customize the music story using the choices displayed above the music sticker. If you select the checkbox labeled "Aa," the lyrics will be shown next to your video when it is viewed. You can only enable lyrics for songs for which they are available.
Step 2: Customize the "hue" and add "elements."
To move a sticker, click and hold it in place, and then drop it where you want it. To alter the hue of the track's background and lyrics, simply click the rainbow-hued dot at the bottom of the screen.
Additionally, a user has the option of picking and choosing specific elements. To connect with viewers, you can add polls, emojis, and GIFs. Hit the "Done" button in the top-right corner to post.
It's Your Turn Now!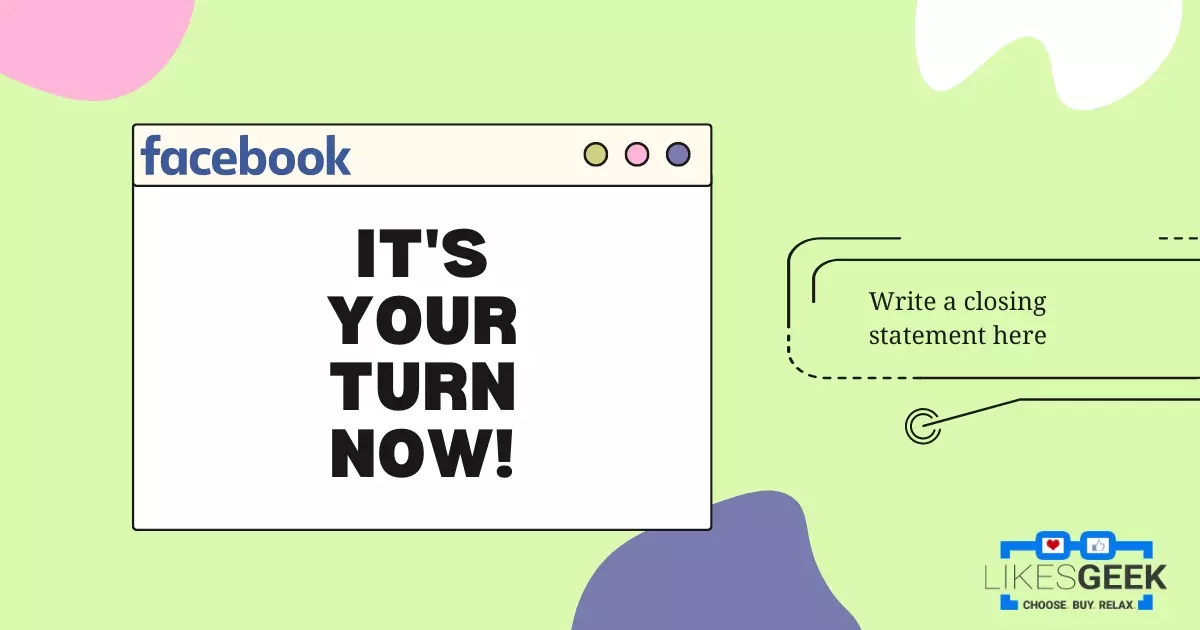 Music enhances your Facebook Story and increases comments and likes. It is beneficial for both people and small and large organizations. If Facebook's music options for Facebook Story videos and photos are limited, Flex Clip may be a good alternative. Therefore, please share this blog with your friends, leave comments, and tag us. We're eager to hear your thoughts. Sincere appreciation!