Facebook Stories is an engaging method for sharing your day-to-day happenings, humorous moments, and exciting excursions with your Facebook friends. Uploaded Facebook stories are deleted permanently after 24 hours, and you may monitor their popularity by seeing who has read them.
The Facebook app's news stream always begins with the Stories section. Once exclusive to Facebook, stories have now been rolled out to Messenger as well. Unfortunately, there is currently no option to remove or delete Facebook Stories from iOS or Android devices. However, you may disable Facebook story notifications if they're distracting.
You can disable Facebook push notifications for "Updates from Friends" if you're getting too many alerts about new stories. This prevents Android's notification shade from displaying story-related notifications. Additionally, you may disable notifications for Fb stories under the Facebook app's notifications area. Now, let's discuss the pertinent steps below.
How to Disable Facebook Story Alerts on Android?
Simplify your Facebook experience by disabling story notifications and focusing on meaningful interactions without having to buy Facebook comments. Here is a simple process for disabling story alerts on Facebook.
Launch Facebook and navigate to the alerts section.
Search for a recent alert stating "added to their tales."
To access the stories, click the ellipsis(…) next to the alert.
Select "Turn off notifications about friends adding to their stories".
The Facebook app no longer notifies you when a new story is posted.
How to Disable Facebook Story Push Notifications?
Launch Facebook and select the navigation tab.
Select "Settings" from the "Settings & Privacy" menu.
Open "Notification Settings" by scrolling down to the "Notifications" section.
Tap the Updates from Friends option.
Disable Push by toggling its switch off.
Be aware that if you turn this option on, you might not receive Facebook push alerts whenever your friends make status updates or share photos.
How to Disable Facebook Story Notifications on Android Messenger?
Launch "Messenger" and tap your "profile image."
Select "Notifications & Sounds" from the "Settings" menu.
Open the "Manage notifications" menu.
Under Notifications, de-select the tick next to "Stories."
That is all! Facebook Messenger will no longer alert you of your friends' Fb story updates.
Reasons For Deactivating Facebook Stories?
Facebook Stories have been constantly consumed by Facebook users since their debut in the Facebook ecosystem. Your Facebook page and Messenger both feature these constantly updated "Stories" from your friends and followers.
Facebook also permits users to insert advertisements within Facebook Stories. Stories can hook audiences with their distinctive elements.
It is a Facebook Story whenever a transient image or text is displayed for a brief period.
With so many stories being created every minute, you may wish to mute the Stories of a few Facebook sites or persons whose Stories you wish to ignore.
It's an excellent method for avoiding their Facebook Stories without banning or unfriending them.
Here are a few instances in which you may need to silence the Facebook Stories of a certain Facebook account:
Certain Facebook Users Regularly Inundate Your Story Bar
If a Facebook account continually posts an excessive number of Stories and appears in your Facebook Stories bar, it may bother you.
You may wish to avoid this particular account narrative, in which case you must view all Stories. But simply disabling Stories, you can save time and even bypass the entire tale content.
You Do Not Desire to Waste Time and Energy Viewing Stories
In case you feel like you could be putting your time and energy into something more productive, you can make Facebook's story feed empty by hiding all the Stories.
You can switch your focus to any of the Facebook Stories, allowing you to concentrate on your business.
You Desire to Avoid Negative and Hilarious Story Content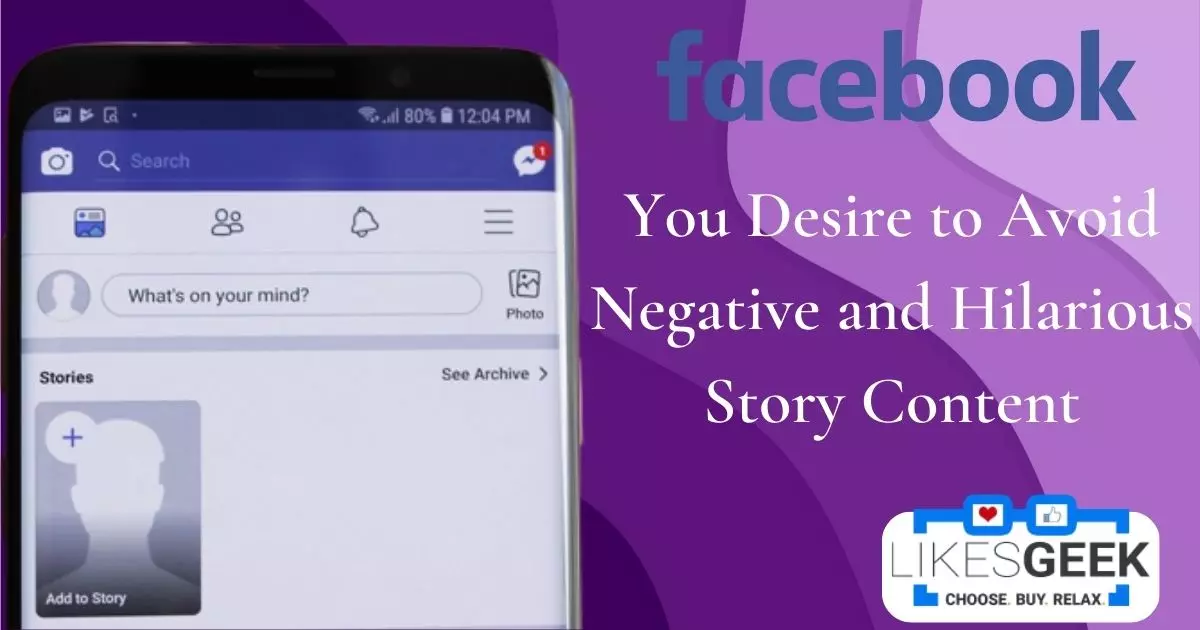 In the professional sector, you must avoid negativity in your offline and online environments. You can hide and mute the Stories of a specific Facebook person who routinely posts nasty and cringe-worthy content on your feed if you do not wish to watch their content.
These are the most common reasons to mute or disable Facebook Stories. Once you disable a certain account's Facebook Stories, it won't hide the account's normal content postings or other stuff; it will just affect the Stories.