The social network's videos appear to be rather jumbled. You can create videos, watch videos in which you appear or are tagged, watch profile videos, promotional videos on Fb Pages, and random videos.
How can you locate specific videos on Facebook?
Based on the video format and uploader, a video's location can vary. If someone had loaded it, it might be anywhere. It would be more logically arranged if it were put to a Page or supporting website.
Understanding Facebook Videos:
Facebook video is a complicated beast. There are live videos, tagged videos, public videos, posted videos, saved videos, and older profile videos, among others.
Facebook being Facebook, there is no centralized location that enables you to see all this footage rationally. Depending on the genre of video you wish to find, a series of multiple steps must be followed.
We will provide step-by-step directions for creating each form of Facebook video in succession.
Finding a video on Facebook:
Based on your search parameters, Facebook offers alternative ways to find videos. The simplest method is to utilize a search engine or Facebook's own search function.
Facebook search for video content:
If you're looking for random videos or something published by a random user, the quickest way to find them is using search. Facebook search is the obvious starting point.
Input your search word into the box at the page's top.
Choose the Videos tab among the search results.
Proceed through the list until you locate the desired item.
If you're seeking a certain video, that method isn't for you.
Using a search engine:
Additionally, Since search engines index Fb video material, you can use your preference to find it. You can use either 'SUBJECT video: Facebook' or 'SUBJECT video Facebook' to search solely for recent videos on Facebook. Simply replace SUBJECT with the desired search term.
Both search methods will yield the desired results, which may be played immediately from the search engine.
Facebook search for Live videos:
Since the modifications to Live, it has become more difficult to view local uploads. Seeing what the neighbors had uploaded was a constant source of fun. Using the '#live' search operator in Facebook search allows you to still view general uploads.
Find videos uploaded by certain Fb users:
If you know the uploader or are searching for a video from a specific firm or brand, your life is simplified. To view a video, simply go to the relevant page and use the video tab or the video menu on the left. This will display a list or grid of their videos for your viewing convenience.
Find a previously seen Fb video: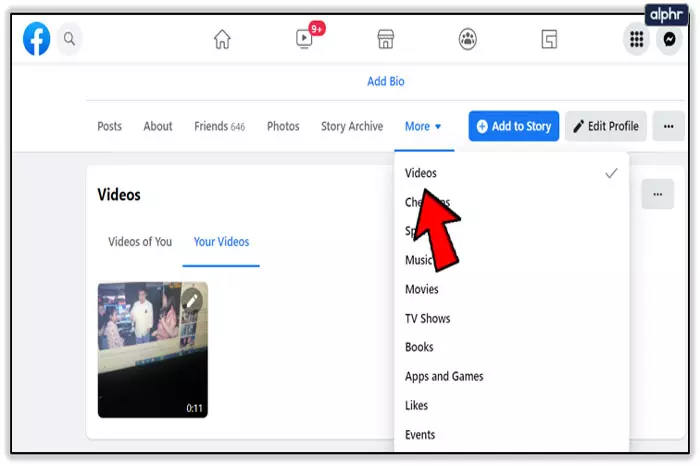 What if you have already viewed a really interesting video but can't recall where you obtained it? Facebook helps you view your latest activity.
To access Facebook's menu, click the top arrow.
Select Activity log.
A timeline page displays everything you've done since joining Facebook. Yikes!
There should be a record of every page you visit, the photo you view, and the video you watch. If you have already viewed anything, it should be present.
There is a search bar at the top of the Activity log because, depending on how frequently you use Facebook, it may include a massive amount of information. Add 'video' to the search string to limit the log results to only videos.
Simply navigate to your page
Choose Photos
Scroll down to Videos. Those displayed in the grid are those that you have uploaded.
Additionally, you can choose your Facebook profile and choose more. Below that, there should be an entry for a video. For a look at your own videos, click on that option.
Find any video to which you are connected in any manner:
Facebook now has an expanded video search that functions fairly well. Simply type "video" into the Facebook search box, and various results will appear. They will include "videos by me," "videos I viewed recently," "videos I shared," etc. There should be multiple options from which to choose the most pertinent.
Additionally, you can improve that by adding another term. As an example, type in 'video tag' to receive a list of all the videos you've tagged, or all the videos you've appeared in. You've got the gist of it. If you change the second operator from a tag to something else, Facebook will try to find it.
Hopefully, you now comprehend the several methods for locating videos on Facebook. Leave a comment if we missed any tips!