Nothing stays the same as we age. It's possible that, as a result of life events, you'll need to launch a new enterprise and wind down the previous one. It's possible to become completely immersed in a particular activity, such as being a passionate collector of Star Wars stuff, but eventually, that passion could wane. Having achieved internet stardom, one may choose to give up the spotlight permanently. This is why it's important to know how to hand over control of a Facebook page to another person.
Knowing how to add an admin to a Facebook page is a good starting point if you wish to delegate administrative duties to another person.
Transferring a Facebook page is a natural occurrence, but many users lack a comprehensive understanding of the topic. Here, we'll walk you through the steps for transferring ownership of an Fb page and covering anything else you need to know about making that move.
How Do You Transfer Ownership of an Fb Page?
1. Page/Group Admin
It takes administrative privileges to switch the owner of a Facebook page, whether it's a personal profile or a company's official page. However, if you are the page's creator, you automatically get administrative privileges.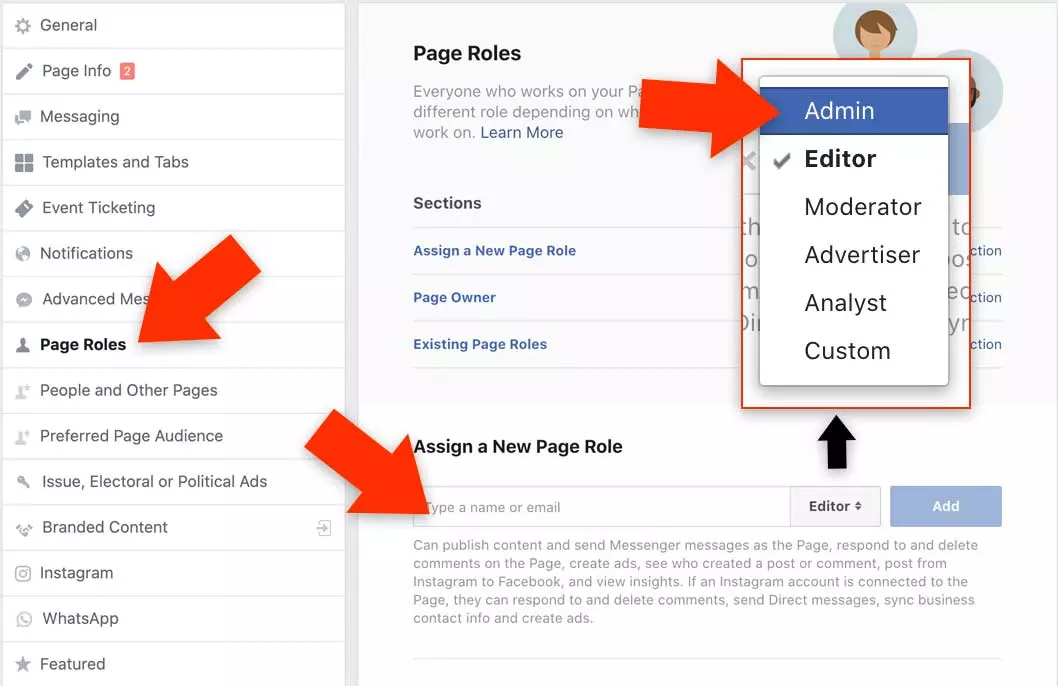 2. Learn About and Use Your Facebook Page's Roles
First, access the Facebook page you want to give to another user.
To access your Fb Business page or group's configuration options, click "Settings" in the page's top right corner.
In Facebook's page settings, choose "Page Roles" from the left-hand menu. Simply tap on it.
From page roles settings, an option is presented "Assign a New Page Role." There's a pull-down menu right on the front of the box. Follow that link. Facebook users can choose between several different page roles, each of which has its own set of permissions and responsibilities.
Administrators enjoy the same privileges and legal protections that you do. They can remove content, manage who can post on the Page, modify the Page's Instagram settings, erase comments left on the page, send messages as the Page, publish as the Page, and assign roles to other users.
Editors can publish and modify posts, delete comments, examine analytics, and edit IG information from the Facebook business page.
Advertisers can manage advertising or campaigns running on your Fb page. They can track who posted what, who commented on what, and who created advertising and saw analytics.
Moderators can erase comments, block abusive users, and deliver messages on personal or company Facebook pages. They can also interact with Instagram from the Page by sending messages, managing comments, creating advertising, viewing analytics, and responding to comments.
Analysts can just look at the page's analytics and see who has posted. Learn which administrator wrote a particular post or remark and access their analytics.
Live Contributor: Since Facebook offers a live video capability, this page role enables a user to begin live videos on an Fb business page.
3. Give Someone Else Page Admin Privileges
The next step is to extend an invitation to someone or provide another account administrative privileges on your Facebook profile. To do so;
Click the "Admin tab" and enter the other person's Facebook email address in the box to transfer ownership of the Facebook business page to them.
Select "Add" once the email address has been entered.
When you click the Add button, Facebook will prompt you to provide your Facebook login before adding the new user as an Admin. If you want to use a different Facebook account for your page, you can transfer it.
4. Navigate to an alternate Facebook account
Go to the Fb account to whom you awarded the Admin position in the preceding stage to transfer ownership of the Fb page.
On the notification, you'll see that the other individual has successfully obtained the Admin permission.
Next, navigate to the desired page by clicking the arrow button.
Launch the desired Page, then head to Settings > Page Role, and make your selection there.
After logging into another Facebook account and viewing the page roles, you'll see both admin accounts listed at the very bottom of the page. Now remove yourself by clicking edit, followed by remove, to hand over control or rights of your Company page to another Fb account.
Dispute Over Facebook Page Ownership
As you can see, on some occasions, we need to have a good debate about who gets the family Facebook page or the business Facebook page when we separate.
Imagine your Facebook Business Page merely sitting on the internet with no one to manage it; this is a disturbing concept.
Hopefully, you have already installed a chatbot that is sending cheerful messages to your customers, prospects, and admirers while you clean up this mess.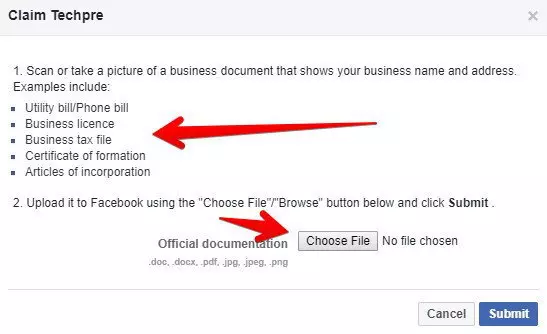 You may quickly and easily claim your unmanaged Facebook Page:
Navigate to the unmanaged Facebook Page and click "Is this your business?" in the top right corner.
Enter your business's basic information, including its website and physical address.
Select the option to confirm via phone, documents, or email, and submit the accompanying documentation.What happens, though, if someone else manages your Business Page or if it falls into the wrong hands? If someone else has claimed your Facebook Page, you'll have to jump through hoops. You may be required to give a notarized declaration from your attorney regarding the Page's significance.
You could be in trouble if a digital agency you've previously worked with claimed your Page with your consent but is no longer in business or has long since disappeared. In such a circumstance, the best course of action is to contact the individual who claimed your Page, be it a former account manager, employee, or intern. Ask them to repair it to avoid the hassle of Facebook's litigious process.
You may wish to file a copyright violation claim against the individual who is misrepresenting your ownership.
Alternatively, you might establish a new Page and attempt to unite the two accounts while verifying that you are the legitimate owner.
Hopefully, this resolves your Facebook issues and prevents your Page from falling into limbo!
Accordingly, this is a simple method for handing over control of a Facebook page or group to a new user. Please let us know if you have any questions or get stuck at any point in this guide, and we will do our best to assist you. Please feel free to share your thoughts in the space provided.