Is it any wonder that TikTok is one of the most talked-about and quickly expanding social media platforms? TikTok was created by the Chinese firm "Douyin." TikTok has acquired popularity due to its incredibly speedy editing and recording capabilities. Therefore, it becomes simpler for content creators to record, edit, and distribute videos on My TikTok Account. Consequently, they can quickly gain widespread attention and popularity.
TikTok has privacy difficulties, despite having millions of delighted users. TikTok can steal your data, including location, Internet address, and contact information. Even President Donald Trump imposed a brief ban on TikTok owing to national security concerns.
HOW TO PERMANENTLY DELETE MY TIKTOK ACCOUNT?
Whether you desire to deactivate your TikTok account for privacy reasons, because you've become too dependent on the app, or for any other reason, you can do so by visiting this page. Consequently, how can you deactivate your TikTok account once you've made the decision? Fortunately, TikTok makes it easy to permanently remove your account. Before erasing your TikTok account permanently, it is essential to back up your previous data, such as your favorite videos.
TikTok allows you to recover your account, similar to Facebook, Instagram, and Twitter. After deactivating your account, you have 30 days to reactivate it. However, if you disable your account for more than 30 days, it will be deleted forever.
HOW DO YOU DELETE MY TIKTOK ACCOUNT FROM A MOBILE APPLICATION?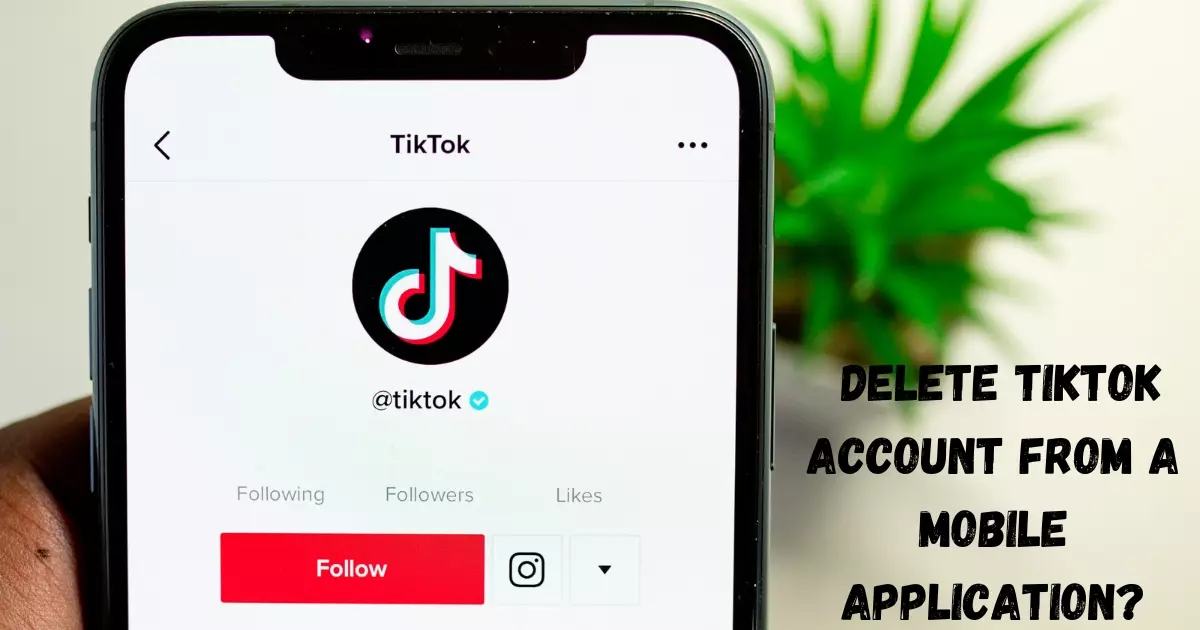 TikTok enables you to deactivate or delete your account from your mobile device or iPhone. Follow the directions given below:
Open your Tiktok account on your mobile device first. There is a menu with three lines in the upper right corner. Choose three lines.
This three-line menu will bring up the "settings and privacy" panel.
Next, "manage account" and "remove account" are displayed.
An inquiry on your motivation for leaving the current application has just appeared. You may disregard this question if you choose not to respond. The application will let you skip to the upper-right corner.
In this step, after clicking "skip" or another option, you will be prompted to download all of your data before your account is destroyed.
Delete your data without saving it first by clicking "Proceed to delete."
TikTok then shows you a message telling you that you have 30 days to reactivate your account and that if you do so after 30 days, you will lose all your data, including movies, photos, and anything else.
Now, you will see the "proceed" option.
Select "Continue" in the following step to verify your TikTok account. Regular TikTok users will be given a special entry code. A sign-in with the provider you originally used to establish your account will be required otherwise (such as Apple, Google, etc.).
After your account has been validated, click "Delete account." To confirm your choice, hit "Delete your account" a second time. Reloading the application will reload the login page.
HOW DO YOU DELETE YOUR TIKTOK ACCOUNT FROM YOUR WEB BROWSER?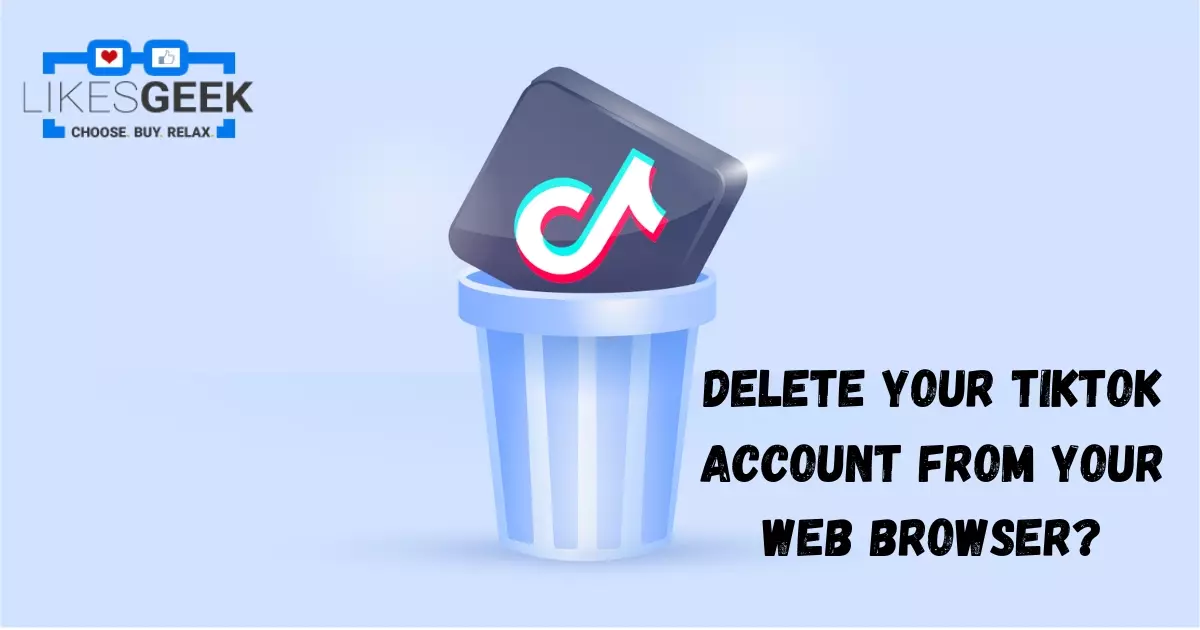 Follow the steps to remove your TikTok account from your web browser.
In your web browser, navigate to TikTok.com and log into your account.
Tap your profile and then tap settings.
Select "Delete" from the Account menu.
On the following page, select "Continue."
If your phone number is associated with your TikTok account, you will receive a verification code through text message, which you must enter on the Enter 6-digit code page.
After inputting your code, click "delete account."
Tap "delete" a second time to confirm your password.
HOW TO STORE YOUR TIKTOK DATA?
You can back up your TikTok data if you wish to delete your account but keep your content. Do the following to make a backup:
Get the mobile app TikTok going. Go to your profile now.
To modify your account's privacy settings, select "Privacy" from the menu that appears.
Now select "Download your data."
Click "TXT" if you want human-readable test data. Click "JSON" if you want your file to be in javascript, which is easily understood by computer applications.
After your file has been created, the "Download your data" portion of the Download data page will display it.
A screen will display, advising you to preserve your TikTok account because it will take many days to back up all of your data.
Except for your movies, the file contains all of your data, including your personal information, settings, and comment history. However, you must manually download your videos if you wish to preserve them. Here are the actions you need to do to download your videos:
Navigate to your profile and touch the desired video.
Click "Save the video" now.
Conclusion
With millions of active users, TikTok steadily gained popularity. People appreciate Tik, regardless of whether they are content providers or users. Utilizing TikTok has several disadvantages. There are numerous reasons why people cancel their TikTok accounts. In this article, we explain how to remove a TikTok account.
In the meantime, we recommend that you back up your data before canceling your TikTok account. This guide contains the procedures necessary to back up your TikTok data. We hope you find this guide helpful.